$26.95

Back Order
Ships in 4-8 weeks.
GO TO CART
Shakespeare Comes to Broadmoor: The Actors are Come Hither - The Performance of Tragedy in a Secure Psychiatric Hospital.
Jessica Kingsley Publishers
'This is a most fascinating book and it is set out like a play. The outlook is International and innovative. It is a book you will want to keep. So, explore it in a Library and put it on your birthday present list!'- Southend Shakespeare Company'One is left with the impression not of a complete project but of the first communication in a new and exciting dialogue. It is difficult to convey the sheer energy of the book by simply describing its contents. All the participants speak with a sense of commitment and excitement which arises as a result of being involved in a truly creative enterprise. Poised there in the wings I can see the shadowy figure of Murray Cox (or is it indeed the Duke of Milan himself?) murmuring: "Now does my project gather to a head. My charm crack not, my spirit obey; and time Goes upright with his carriage." He can be pleased with the magic he has brought about.'- Group Analysis'Apart from its intrinsic interest for those whose professional lives involve the care of mentally disordered offenders this book is recommended to those with an interest in the point and purpose of drama as well as being a highly original addition to the library of all those in love with Shakespeare.'- Criminal Behaviour and Mental Health'The book provides a valuable record of events and of an exceptional audience's reactions, along with broader thoughts about the role of drama in therapy.'- Shakespeare Survey'The year's most striking account of contemporary Shakespearean performance. [The book] documents a courageous experiment. It primarily consists of a sequence of interviews with the actors and directors who took part, some fascinating material on the nature of the hospital itself (and the use of drama in therapy), and a collage of reactions from those involved. Many of these attest to the power of the experience and those involved in the production register how it reformed their conceptions of both the hospital and of the dramatic material they brought to it.'- The Year's Work in English Studies'This work is a collage. Even though all the parts do not fit smoothly together, the reactions of the theater people should provide a unique stimulus to researchers who are interested in role behavior. Cox is to be congratulated for bringing spontaneity to a closed institution. He knows treatment and Shakespeare. He reflects the fact that a creative therapist must be skilled in the mediums which are the vehicle for the intervention.'- Journal of Nervous and Mental Disease'This is a worthy book and it is important that these experiences have been put to paper.'- AMBOV QuaterlyBetween 1989 and 1991 several of Shakespeare's tragedies were performed in the central hall of Broadmoor Hospital. This book sets these important events on record. It offers insights into the impact of such drama, in such a setting, upon actors and audience. It includes interviews with the directors and the actors playing the title roles, as well as a description of the hospital and its community of patients and staff.The performances were given by actors from The Royal Shakespeare Company (Hamlet and Romeo and Juliet), The Royal National Theatre (King Lear) and the Wilde Community Theatre Company, a local amateur drama group (Measure for Measure). An account is given of `workshops' which took place after the performances. And a collage of comment, by actors and audience, is presented as a stream of corporate consciousness.The final section of the book has a more academic timbre, including chapters on performance and projective possibilities, the nature and scope of dramatherapy, and contributions on the place of drama in custodial settings by specialists from a variety of disciplines.
Foreword by Sir Ian McKellen. Acknowledgements. The Friends of Broadmoor Hospital. Horizons of Possibility and Ethical Boundaries. Prologue: 'How these things came about', Murray Cox. 1. Dramatis Personae. Introduction. The Audience: Broadmoor Patients and Staff, Trevor Walt. 1.2 & 3. Actors and Directors. The Royal Shakespeare Company, The Royal National Theatre, Wilde Community Theatre Company. Honesty, Body Language and 'a different discomfort', Murray Cox. 1.2.1. Hamlet and Romeo, Mark Rylance, interviews by Rob Ferris. 1.2.2. Juliet, Georgia Slowe, interviewed by Ann Barker. 1.2.2. King Lear, Brian Cox, interviewed by Rob Ferris. 1.2.4. From Gertrude to Regan, Clare Higgins, interviewed by Ann Barker. 1.2.5. A Letter from Claudius (Peter Wight). 1.2.4. A Letter from Ophelia (Rebecca Saire). 1.3.1. Ron Daniels, director of Hamlet, interviewed by Rob Ferris. 1.3.2. Deborah Warner, director of King Lear, interviewed by Ann Barker. 1.3.3. Dominic Barber, director of Measure for Measure, interviewed by Rob Ferris. 2. Stage Directions. Introduction, Murray Cox. 2.1. The Setting: Broadmoor Hospital, Harvey Gordon. 2.2. The Set and Stage Management, Ian Bayne. 'Untoward Events' and Discovery Spaces, Murray Cox. 3. 'This Tempest in my Mind': A Collage of Comment. Introduction, Murray Cox. This Tempest in my mind, Murray Cox. 4. Wider Horizons. Introduction, Murray Cox. 4.1. Performance and Projective Possibilities, Alice Theilgaard. 4.2. Drama in Custodial Settings. Introduction, Murray Cox. 4.2.i. Greek Drama in Custodial Settings, Oliver Taplin. 4.2.2. That Secret Voice, Cicely Berry. 4.2.3. Psychodrama with Forensic Patients: A Cautious Exploration, Eva Roine. 4.2.4. Creating a Character in a Locked Facility, Melinda Meyer. 4.2.5. Dramatic Improvisation, Saul Hewish. 4.2.6. Awakening the Voice Inside: Dramatherapy and Theatre Initiatives in Prison, Jessica Saunders. Further Reflections, Murray Cox. 4.3. The Nature and Scope of Dramatherapy: Theatre of Healing, Sue Jennings. Epilogue: Reporting to the 'Yet Unknowing World', Murray Cox. Appendix A. Forensic Psychiatry and Forensic Psychotherapy. Appendix B. 'Shakespeare, Psychiatry and the Unconscious'. Bibliography. The Contributors. Cast Lists. Subject Index. Name Index. Quotations from Shakespeare's Plays.
Find what you're looking for...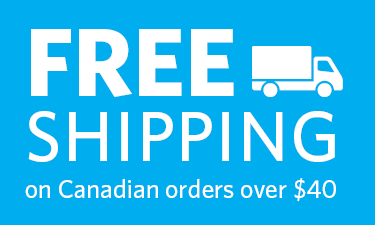 Publishers Represented
UBC Press is the Canadian agent for several international publishers. Visit our
Publishers Represented
page to learn more.