Shi Er Duan Jin
12-Routine Sitting Exercises
Jessica Kingsley Publishers
, Singing Dragon
This seated qigong sequence synthesizes the principles of its various founding schools and emphasises movements of the neck, shoulders, waist and legs. Often used as warm up or closing exercises, these powerful seated forms are based on exercises that have been practised over millenia in China.
Suitable for experienced qigong practitioners as well as beginners, and for all ages and abilities, including people with mobility restrictions, this set of movements involves systematic exercises of the head, neck, shoulders, back, waist, arms, legs, chest and abdomen. Its graceful movements and smooth transitions are safe, reliable and easy to learn. The book provides step-by-step, fully-illustrated instruction on the exercises, together with detailed learning tips and information about the health benefits of each movement, and includes a brief account of the origins of the movements and guidance for practice. An accompanying DVD features a video demonstrating the form and additional information on its history and origins, and a CD provides options for verbal instructions to lead the practitioner through the exercises, or music to accompany them.
This simple and accessible regime is perfect for anyone wishing to learn the potent traditional forms, and for teachers looking for effective exercises to teach both individually and in groups, including children, people with disabilities and older people.
The Chinese Health Qigong Association is dedicated to the popularization of and research into Health Qigong, and is a group member of the All-China Sports Federation. Its aim is to promote and carry forward the Chinese traditional culture of health promotion and facilitate the communication between Western and Eastern Cultures.
1. Origins and Development. 2. Characteristics. 3. Practical Tips. Section I. Hand and Body Form. Section II. Breathing and Mind. Section III. Basic Postures. Chapter 4. Descriptions of the Routines. Section I. Movements. Section II. Movements Illustrated, Points for Attention, Functions and Effects. Ready Position. Routine 1. Calming Heart and Positioning Hands (Ming Xin Wo Gu). Routine 2. Tapping Teeth and Sounding Drums (Kou Chi Ming Gu). Routine 3. Shaking the Heavenly Column (Wei Han Tian Zhu). Routine 4. Hugging Kunlun (Zhang Bao Kun Lun). Routine 5. Rotating Winches (Yao Zhuan Lu Lu). Routine 6. Propping up the Sky and Pressing the Skull (Tuo Tian An Ding). Routine 7. Bending to Touch the Feet (Fu Shen Pan Zu). Routine 8. Massaging Jingmen on the Back (Bei Mo Jing Men). Routine 9. Caressing the Belly and Abdomen (Qian Fu Want Fu). Routine 10. Burning Navel Ring (Wen Xu Qi Lun). Routine 11. Rotating the Upper Body (Yao Shen Huang Hai). Routine 12. Rinsing the Mouth and Swallowing Saliva (Gu Shu Tun Jin). Closing Position. Appendix. Acupuncture Points.
Find what you're looking for...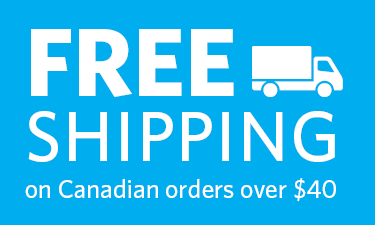 Publishers Represented
UBC Press is the Canadian agent for several international publishers. Visit our
Publishers Represented
page to learn more.