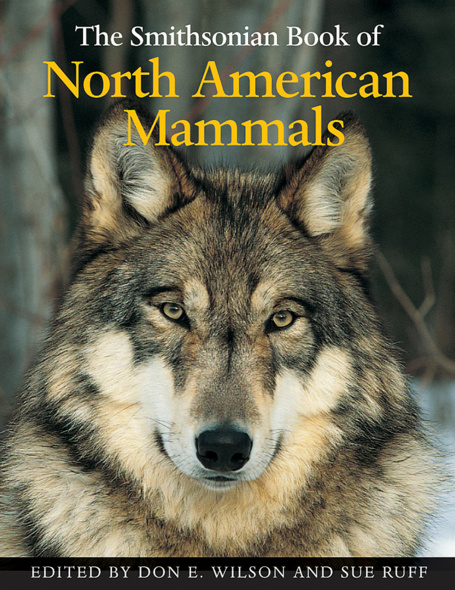 over 400 b&w and colour illustrations
Smithsonian Book of North American Mammals
America north of Mexico is home to more than four hundred species of mammals. In this comprehensive volume more than 450 color and black-and-white photographs and detailed, accessibly written descriptions survey the rich and varied world of North American mammals – from familiar species such as bear, deer, seals, squirrels, and rabbits to those that are more secretive or obscure, including shrews, bats, and voles.
Written by more than two hundred experts, each with extensive experience in the field, descriptions include distribution maps, identification guidelines, scientific and common names, and information on behaviour, diet, reproduction, growth, longevity, predation, and habitat preferences. The accounts summarize the current population status of each animal and detail distribution changes owing to human activities.
Organized according to evolutionary relationships, the book covers every species within the ten North American mammalian orders, including those that inhabit offshore waters. From opossums to manatees, badgers to pronghorn antelope, this authoritative volume will serve as an invaluable reference for general reader and specialist alike.
Awards
1999, Winner - Reference Award, American Association of University Presses
... full of fascinating information about size, range and habits.
An exceptional review of the mammalian fauna of North America exclusive of Mexico including those marine species inhabiting the Continent's coastal regions and offshore waters.
Don E. Wilson is the director of Biodiversity Programs at the Smithsonian's National Museum of Natural History and the author or editor of more than 160 scientific publications, including Mammal Species of the World and Bats in Question. Sue Ruff is a freelance researcher, writer, and editor who has worked for the National Geographic Society and the Smithsonian's National Zoological Park.
Preface
Introduction
Contributors
ORDER DIDELPHIMORPHIA
Family Didelphidae: Opossums
ORDER XENARTHA
Family Dasypodidae: Armadillos
ORDER INSECTIVORA
Shrews and Moles
Family Soricidae: Shrews
Family Talpidae: Moles
ORDER CHIROPTERA
Bats
Family Mormoopidae: Leaf-chinned Bats
Family Phyllostomidae: Leaf-nosed Bats Family Vespertilionidae: Vesper Bats
Family Molossidae: Free-tailed Bats
ORDER CARNIVORA
Carnivores
Family Canidae: Dogs
Family Ursidae: Bears
Family Mustelidae: Weasels, Badgers, Skunks, and Otters
Family Odobenidae: Walrus
Family Otariidae: Fur Seals and Sea Lions
Family Phocidae: Earless Seals
Family Procyonidae: Raccoons
Family Felidae: Cats
ORDER CETACEA
Whales and Dolphins
Family Balaenidae: Right Whales
Family Balaenopteridae: Rorquals
Family Eschrichtiidae: Gray Whale
Family Delphinidae: Porpoises
Family Physeteridae: Sperm Whales
Family Ziphiidae: Beaked Whales
ORDER SIRENIA
Family Trichectidae: Manatees
ORDER ARTIODACTYLA
Even-toed Hoofed Mammals
Family Tayassuidae: Peccaries
Family Cervidae: Deer
Family Antilocapridae: Pronghorn
Family Bovidae: Bison, Sheep, and Goats
ORDER RODENTIA
Rodents
Family Aplodontidae: Mountain Beaver
Family Sciuridae: Squirrels
Family Geomyidae: Pocket Gophers
Family Heteromyidae: Pocket Mice, Kangaroo Rats, and Kangaroo Mice
Family Castoridae: Beaver
Family Muridae: Rats, Mice, Kangaroo Rats, and Kangaroo Mice
Family Dipodidae: Jumping Mice
Family Erithizontidae: Porcupines
ORDER LAGOMORPHA
Pikas, Rabbits, and Hares
Family Ochotonidae: Pikas
Family Leporidae: Rabbits and Hares
Glossary
Plant common and scientific names
Literature cited
Index
Photo credits
Editorial credits
Find what you're looking for...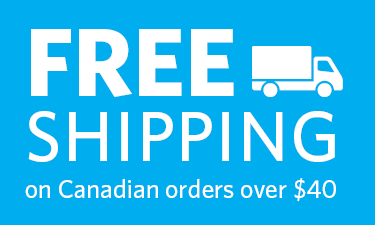 Stay Informed
Receive the latest UBC Press news, including events, catalogues, and announcements.
Publishers Represented
UBC Press is the Canadian agent for several international publishers. Visit our
Publishers Represented
page to learn more.