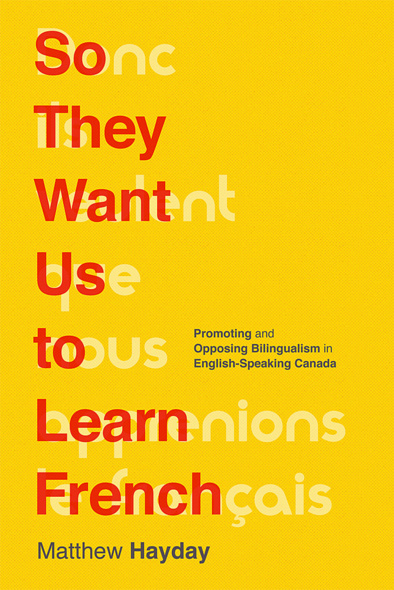 12 illustrations, 2 tables
So They Want Us to Learn French
Promoting and Opposing Bilingualism in English-Speaking Canada
Since the 1960s, bilingualism has become a defining aspect of Canadian identity. And yet, fifty years after the Royal Commission on Bilingualism and Biculturalism was formed and with over forty years of federal government funding and supports for second-language education, relatively few English Canadians speak or choose to speak French. What happened? Why has personal bilingualism failed to increase as much as attitudes about bilingualism as a Canadian value?
Historian Matthew Hayday explores the various ways in which bilingualism was promoted to English-speaking Canadians from the 1960s to the late 1990s. He analyzes the strategies and tactics employed by organizations on both sides of the bilingualism debate. Against a dramatic background of constitutional change and controversy, economic turmoil, demographic shifts, and the on-again, off-again possibility of Quebec separatism, English-speaking Canadians had to respond to the bilingualism issue and face the decision of whether they and their children should learn French.
So They Want Us to Learn French places these personal and national experiences within a historical, political, and social context. For anyone interested in language, education, national identity, and Canadian political history, this book provides a vivid narrative of a complex, controversial, and fundamentally Canadian question.
So They Want Us to Learn French will be of interest to students, practitioners, activists, and policymakers in the fields of language policy, education, social movements, national identity, and Canadian political history.
Hayday's work is a careful account of the English Canadian response to the Official Languages Act and French immersion programming that effectively illustrates the divisions of public opinion on these controversial programs. It is a valuable addition to our understanding of the evolution of English Canadian opinions regarding Canadian identity, official bilingualism, and national unity.
Hayday's work is solid, carefully researched, and written in an accessible style … [T]he entire book is worthwhile reading, for it tells an important story of efforts, not by political decision-makers or paper-pushers but by grassroots activists, to transform English Canada's linguistic identity one classroom at a time.
The history of language policy in Canada has tended to be more political than social ... One of the many refreshing things about the approach in this book is that Matthew Hayday broadens the perspective for looking at the policy-making process beyond politicians and public servants to consider other players ... and key actors in a democratic society, ordinary people who mobilized on behalf of something that they thought critical: the education of their children.
Hayday marshals his sources smoothly and elegantly and weaves a balanced, coherent, and fluid narrative. His scholarship is flawless.
Matthew Hayday is an associate professor of Canadian history at the University of Guelph. He is the author of Bilingual Today, United Tomorrow: Official Languages in Education and Canadian Federalism and co-editor of Mobilizations, Protests and Engagements: Canadian Perspectives on Social Movements and Contemporary Quebec: Selected Readings and Commentaries, as well as many scholarly articles and book chapters on issues related to political history, Canadian language policies, English-French relations, national identity, federalism, commemorations and Canada Day celebrations. He was the founding chair of the Canadian Historical Association's Political History Group and has served on the editorial boards of the Canadian Historical Review, the Journal of the Canadian Historical Association and the Journal of Canadian Studies. He is currently the series editor for Oxford University Press Canada's "Living History" Canadian history book series.
Foreword / Graham Fraser
Preface and Acknowledgments
Introduction: Canada's Bilingualism Conundrum
1 Bilingualism and Official Languages in Canada
2 From Chez Hélène to the First French Immersion Experiments
3 Playing Games with the Language Czar: The First Commissioner of Official Languages
4 Social Movement Activism, 1969-76
5 Canadian Parents for French and its Adversaries, 1977-86
6 Internationalization and Higher Education: The Second Commissioner of Official Languages
7 Canadian Parents for French and Local Activism, 1977-87
8 Shifting Priorities in the Commissioner's Office
9 Squaring off the Foes of Bilingualism in the Meech Lake Years, 1986-90
10 Constitutional Crises and Economic Challenges in the Early 1990s
11 A Millennial Reprieve
Conclusion: We Learned French! Well, Many Canadians Did
Appendices
Notes
List of Unpublished Primary Sources
Index
Related Titles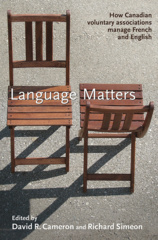 Language Matters
How Canadian Voluntary Associations Manage French and English
Edited by David R. Cameron and Richard Simeon
‹
›
Find what you're looking for...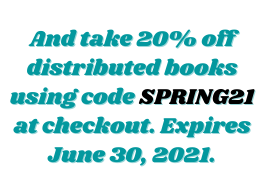 Publishers Represented
UBC Press is the Canadian agent for several international publishers. Visit our
Publishers Represented
page to learn more.