Social Work and Dementia
Good Practice and Care Management
Jessica Kingsley Publishers
A practical resource written specifically for social care professionals working with people with dementia and their families, this book gives guidance on person-centred good practice throughout the care process from the initial diagnosis, through day care, respite care, long-term care, and death and attachment.The guide will enable social workers to manage their cases effectively and empathetically, making appropriate, culturally sensitive decisions and acting as advocates for this growing client group. It contains essential background material about the financial and legal context, including an explanation of the relevance of the Mental Health Act 1983. The author locates weak points in current provision and makes practical suggestions for future developments. Social Work and Dementia will enable social services to meet the needs of older clients experiencing dementia, and to understand, apply and contribute to new developments in their care.
'This short book is directed at social workers and seeks to improve their capacity for reflection about the best approaches to practice in dementia care... A practical resource written specifically for social care professionals working with people with dementia.'- Age Action'Throughout the book she appeals as a fellow practitioner rather than researcher... this is an engaging approach.'- Ageing and Society'This book gives guidance on person-centred good practice in the process from the point of initial diagnosis. It is a practical resource written specifically for social care professionals working with people with dementia.'- Age Action Bulletin'Tibbs' case for developing dementia specific services and her outline for a key role for social work practitioners is a welcome addition to the field, particulary in this time of great organisational change facing health and social care services. The book presents clear and cogent arguements for good professional practice, illustrated with case examples. Contemparary social work's adoption of the care management approach does not in Tibbs' opinion meet the needs of people with dementia. The task-specific and short term nature of care management fails to provide a continuing service for people with dementia and their families. Instead Tibbs' argues for a disability model of care that considers people with dementia as a specific group-including both younger and older people with dementia.This requires specialist training, the development of a "one-stop shop" service, a multidiciplinary approach, recognition for the need of on-going support and person-focused assesment practices. And it is imperative, in Tibbs' veiw, that social work plays a central role in these services. This book presents a helpful guide to practitioners in developing such services and as such is to be recommended.'- Mental Health Today
Margaret Anne Tibbs is a freelance consultant and trainer in dementia care, and a part time project officer with the Bradford Dementia Group. From 1989 she was a specialist social worker in dementia and in 1994 she became the senior social worker of the newly created Pathfinder community health team for older people in North Bedfordshire. She teaches a variety of short courses for people working in the field of social care, including DipSW students. Her recent publications include a chapter in Person-Centred Care (edited by Sue Benson) and she also to The Care Assistant's Guide to Working with People with Dementia.
Foreword by Murna Downs. 1. Introduction. 2. The Journey through Care. 3. The Historical and Legal Context. 4. Good Practice in Social Work with Dementia. 5. The Emotional and Social World of the Person with Dementia. 6. Cultural Difference. 7. Directions for the Future. Appendix I. A Short Guide for the Management of Finances for a Person with Dementia. Appendix II. Some Useful Contacts for Social Workers. References. Index.
Find what you're looking for...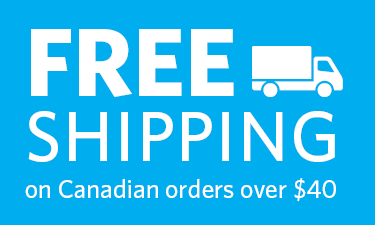 Publishers Represented
UBC Press is the Canadian agent for several international publishers. Visit our
Publishers Represented
page to learn more.