Imagine waking up to the gentle noises of the city, and moving through your day with complete confidence that you will get where you need to go quickly and efficiently. Soft City is about ease and comfort, where density has a human dimension, adapting to our ever-changing needs, nurturing relationships, and accommodating the pleasures of everyday life. How do we move from the current reality in most cites—separated uses and lengthy commutes in single-occupancy vehicles that drain human, environmental, and community resources—to support a soft city approach?
 
In Soft City David Sim, partner and creative director at Gehl, shows how this is possible, presenting ideas and graphic examples from around the globe. He draws from his vast design experience to make a case for a dense and diverse built environment at a human scale, which he presents through a series of observations of older and newer places, and a range of simple built phenomena, some traditional and some totally new inventions.
 
Sim shows that increasing density is not enough. The soft city must consider the organization and layout of the built environment for more fluid movement and comfort, a diversity of building types, and thoughtful design to ensure a sustainable urban environment and society.
 
Soft City begins with the big ideas of happiness and quality of life, and then shows how they are tied to the way we live. The heart of the book is highly visual and shows the building blocks for neighborhoods: building types and their organization and orientation; how we can get along as we get around a city; and living with the weather. As every citizen deals with the reality of a changing climate, Soft City explores how the built environment can adapt and respond.
 
Soft City offers inspiration, ideas, and guidance for anyone interested in city building. Sim shows how to make any city more efficient, more livable, and better connected to the environment.
 
Rather than a book you sit down and read, Soft City is a book that invites you to explore what it has to offer. It is highly visual, filled with primary colours, useful case studies, original ideas, inspiring photographs, and helpful graphics. As such, it is highly recommended that you forgo the e-book version and get yourself a physical copy.
A fantastic book... a well-written and above all well-designed handbook for city makers who strive for sustainable and inclusive cities with a mix of functions, slow traffic and higher densities.
David Sim...has written a wholly accessible guide to the Gehl philosophy...this modest, engaging book outlines why smaller is beautiful for the urban realm...a passionate polemic.' 
Soft City is an engaging and visually interesting book for those interested in creating a more human urban landscape...Sim provides a passionate and updated appeal for a messier, more complex, and more human urban experience. He places people at the center of their own urban story, urging us not to retreat into the isolation of our high-rise apartments but rather to seek and build communities that nurture and enrich our lives together.
In Soft City, David Sim draws from his great experience working on projects on all continents and in all cultures. You will benefit from his outstanding ability to see, to observe, and to reflect upon the scenes from life and cities. Soft City is an important addition to the growing literature on people-friendly architecture and city planning. Indeed, architecture and city planning need to be quite a bit more soft. Here is a good place to start.
Architect David Sim is partner and creative director at Gehl, where he has worked for more than 15 years. He has developed citizen-engagement tools and a people-first approach to planning and flexible frameworks for development. David is an accomplished educator, teaching all over the world. He spent seven years at Lund University reforming architectural education towards a more holistic approach.

He has worked on numerous plans from transit areas in Tokyo to an urban planning framework for city recovery in Christchurch, New Zealand after the 2011 earthquake, and is currently working on a masterplan for St Saveur, a new part of Lille in France.
 
Forward by Jan Gehl

Preface
Introduction
Being Neighbors
Building Blocks
The Time of Your Life
Getting About and Getting On
Layering Life
Living with the Weather
Soft is Hard to Break
Nine Criteria

Notes
Find what you're looking for...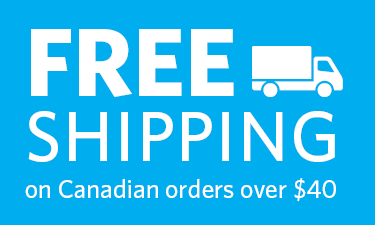 Stay Informed
Receive the latest UBC Press news, including events, catalogues, and announcements.
Publishers Represented
UBC Press is the Canadian agent for several international publishers. Visit our
Publishers Represented
page to learn more.