Solidarités Provinciales
Histoire de la Fédération des travailleurs et travailleuses du Nouveau-Brunswick
Athabasca University Press
« On enseigne l'histoire tous les jours à l'école;pourquoi alors ne pourrait-on pas enseigner un peu d'histoire dutravail de la province ou même du pays? »
La Fédération des travailleurs et travailleuses duNouveau-Brunswick, fondée en 1913, est la deuxième plus anciennefédération provinciale du travail au Canada. Son histoire remonte auxpremières campagnes en faveur de l'indemnisation des accidents dutravail et de la reconnaissance syndicale, et elle se poursuit dans lesplus récentes luttes visant à défendre les normes sociales et àprotéger les emplois et les droits syndicaux. La Fédération a vu lejour dans la ville portuaire de Saint John et le centre ferroviaire deMoncton, puis elle s'est étendue aux travailleurs des mines etdes usines du nord de la province, soutenant la cause des employés dusecteur public et des travailleuses, reflétant les réalités de la vieet du travail dans une société bilingue. Puisant dans les archives, lesjournaux et les propres expériences des travailleurs et destravailleuses, voici l'histoire inédite de solidarités syndicalesprovinciales qui ont surmonté les divisions et les revers afin derehausser le statut des travailleurs et des travailleuses dans lasociété néo-brunswickoise. Par cette étude pionnière rédigée dans unstyle clair et puissant, Frank apporte une contribution originale à lacompréhension de l'évolution politique, économique et sociale dela province, et il aide à combler le besoin d'éclairer laconnaissance que le public a de l'histoire des travailleurs etdes syndicats de toutes les régions du Canada.
David Frank est professeur d'histoire canadienneà la University of New Brunswick à Fredericton. Ancien directeurd'Acadiensis : revue d'histoire de la regionatlantique, il a publié de nombreuses études en histoire duCanada, dont Labour Landmarks in New Brunswick / Lieux historiquesouvriers au Nouveau-Brunswick (avec Nicole Lang). Son étudeclassique sur les mineurs de charbon du Cap-Breton, J.B. McLachlan:A Biography, lui a valu plusieurs prix d'histoire etlittéraires, don't le Dartmouth Book Award (études et essais)1999 et le prix John W. Dafoe 2000.
Table des sigles- vii
Remerciements- ix
Introduction- 3
Chapitre 1, Un fait accompli - 17
Chapitre 2, Ce qui nous a été promis - 53
Chapitre 3, Une province digne des héros - 85
Chapitre 4, Le nouveau syndicalisme - 117
Chapitre 5, Sur la ligne - 171
Épilogue, Honorons le passé, bâtissons l'avenir - 245
Find what you're looking for...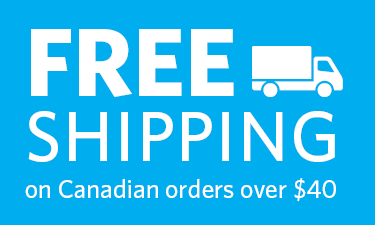 Stay Informed
Receive the latest UBC Press news, including events, catalogues, and announcements.
Publishers Represented
UBC Press is the Canadian agent for several international publishers. Visit our
Publishers Represented
page to learn more.