$28.95

Back Order
Ships in 4-6 weeks.
GO TO CART
Songs My Mother Sang to Me
An Oral History of Mexican American Women
The University of Arizona Press
Motivated by a love of her Mexican American heritage, Patricia Preciado Martin set out to document the lives and memories of the women of her mother's and grandmother's eras; for while the role of women in Southwest has begun to be chronicled, that of Hispanic women largely remains obscure. In Songs My Mother Sang to Me, she has preserved the oral histories of many of these women before they have been lost or forgotten.

Martin's quest took her to ranches, mining towns, and cities throughout southern Arizona, for she sought to document as varied an experience of the contributions of Mexican American women as possible. The interviews covered family history and genealogy, childhood memories, secular and religious traditions, education, work and leisure, environment and living conditions, rites of passage, and personal values. Each of the ten oral histories reflects not only the spontaneity of the interview and personality of each individual, but also the friendship that grew between Martin and her subjects.

Songs My Mother Sang to Me collects voices not often heard and brings to print accounts of social change never previously recorded. These women document more than the details of their own lives; in relating the histories of their ancestors and communities, they add to our knowledge of the culture and contributions of Mexican American people in the Southwest.
Motivated by the love of her own Mexican American heritage, Preciado Martin has documented the lives and memories of ten women of her mother's and grandmother's eras. These women relate the histories of their ancestors and their communities, including their lives on family-run farms, in mining towns, and on cattle ranches, adding to our awareness of the culture and contributions of Mexican American people in the Southwest. Representing one of the few studies focusing on Arizona, on rural life, and on the transition from rural to urban, this collection provides an important counterpoint to the largely urban orientation of contemporary Chicano scholarship.'—Latin American Resource Review

'Ten remarkable women—average age, 82—recall the triumphs and tragedies, joys and sorrows, of a bygone era in southern Arizona Spanning the transition from rural to urban life, their stories form a mosaic of Hispanic culture in a world that was at once harsher and simpler than today. The author exhibits a rare sensitivity for her subjects and exercises a masterful editorial touch that imparts elegant simplicity to these distinctive voices. Absorbing, totally engaging celebration.'—Books of the Southwest

'Like the dried meats and fruit preserves of the days before refrigeration recalled with such relish by her interlocutors, this book will stand the test of time. Its many evocative memories are bound to inspire the storytelling, remembering and dreaming of younger Chicanas seeking to build a present and a future in which to live proudly as Mexicans in America. And the many women readers who will come to this book because f their interest in learning about the pioneer Mexicans of Arizona will find a repository of unadorned, unpretentious and graceful stories.'—Women's Review of Books

'Martin . . . has the heart and soul of a poet. A gifted short-story writer, she makes these oral histories sing.'—Southwestern Mission Research Center
Patricia Preciado Martin is a native Arizonan and a lifelong Tucsonan. She is an honors graduate of the University of Arizona. She has been active in many facets of the Mexican American community of Tucson and for ten years has devoted her time to writing, the collection of oral history, and the development of the Mexican Heritage project at the Arizona Historical Society.

Her first book, The Bellringer of San Agustín, is a bilingual children's book published for the International Year of the Child. Her first collection of oral history was Images and Conversations: Mexican Americans Recall a Southwestern Past, which won the Virginia McCormick Scully award for the best book of history by a Native American or Chicana. She has also written a book of short stories, Days of Plenty, Days of Want.
 
The author and her husband, Jim, whom she met while serving in the Peace Corps, have two college-age children. Although the author still lives in Tucson, she says, "I have left my heart in Aravaipa Canyon."
 
Find what you're looking for...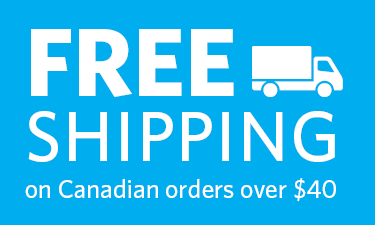 Publishers Represented
UBC Press is the Canadian agent for several international publishers. Visit our
Publishers Represented
page to learn more.