$37.95

Back Order
Ships in 4-6 weeks.
GO TO CART
Spilling the Beans in Chicanolandia
Conversations with Writers and Artists
University of Texas Press
Since the 1980s, a prolific "second wave" of Chicano/a writers and artists has tremendously expanded the range of genres and subject matter in Chicano/a literature and art. Building on the pioneering work of their predecessors, whose artistic creations were often tied to political activism and the civil rights struggle, today's Chicano/a writers and artists feel free to focus as much on the aesthetic quality of their work as on its social content. They use novels, short stories, poetry, drama, documentary films, and comic books to shape the raw materials of life into art objects that cause us to participate empathetically in an increasingly complex Chicano/a identity and experience.
This book presents far-ranging interviews with twenty-one "second wave" Chicano/a poets, fiction writers, dramatists, documentary filmmakers, and playwrights. Some are mainstream, widely recognized creators, while others work from the margins because of their sexual orientations or their controversial positions. Frederick Luis Aldama draws out the artists and authors on both the aesthetic and the sociopolitical concerns that animate their work. Their conversations delve into such areas as how the artists' or writers' life experiences have molded their work, why they choose to work in certain genres and how they have transformed them, what it means to be Chicano/a in today's pluralistic society, and how Chicano/a identity influences and is influenced by contact with ethnic and racial identities from around the world.
This is a most absorbing book, for the authors interviewed here perform as live and
also quite lively voices, inviting the reader to sample their art.... The book succeeds in
defining the achievement of a significant literary generation.
Aldama has effectively rewritten the standard for conducting interviews. While all his
authors are deeply interesting, what's wonderful is how each interview develops in its own
unique way. It's quite clear that Aldama is asking the questions, but he's also responding
to the answers. As a result, all the interviews make for great reading.
Frederick Luis Aldama is Arts and Humanities Distinguished Professor of English at Ohio
State University.
Acknowledgments
Introducing a Second Wave of Chicano/a Visual/Verbal Artists
Writers/Artists, Alphabetical Listing

Francisco X. Alarcón
Alfred Arteaga
Ricardo Bracho
Denise Chávez
Lucha Corpi
Dagoberto Gilb
Jaime Hernandez (of Los Bros Hernandez)
Juan Felipe Herrera
Richard Montoya (of Culture Clash)
Pat Mora
Cherríe Moraga
Alejandro Morales
Michael Nava
Daniel Olivas
Cecile Pineda
Lourdes Portillo
Luis J. Rodríguez
Benjamin Alire Sáenz
Luis Alberto Urrea
Alfredo Véa Jr.
Alma Luz Villanueva

Writers/Artists by Main Genre

Poetry

Francisco X. Alarcón
Alfred Arteaga
Juan Felipe Herrera
Pat Mora
Benjamin Alire Sáenz

Novels

Denise Chávez
Lucha Corpi
Alejandro Morales
Michael Nava
Cecile Pineda
Alfredo Véa Jr.
Alma Luz Villanueva

Short Stories

Dagoberto Gilb
Daniel Olivas
Luis J. Rodríguez

Dramatic and Performance Arts

Ricardo Bracho
Cherríe Moraga
Richard Montoya (of Culture Clash)

Other

Jaime Hernandez (of Los Bros Hernandez) (comic books)
Lourdes Portillo (documentary film)
Luis Alberto Urrea (nonfiction nature / travel writing)
Find what you're looking for...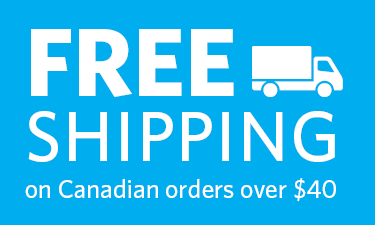 Publishers Represented
UBC Press is the Canadian agent for several international publishers. Visit our
Publishers Represented
page to learn more.