Spirit and Psyche
A New Paradigm for Psychology, Psychoanalysis and Psychotherapy
Jessica Kingsley Publishers
'Here is a excellent addition to the recent library of psychoanalytical approaches to Spirituality.'- American Journal of Pastoral Counseling'I enjoyed this book immensely. Far from being simply another spiritual "feel good" book, it contains an impressive amount of intellectual material. At the same time, the author's self is visable enough such that reading the book felt like attending a seminar with him. I highly recommend this thoughtful book to anyone interested in integrating spirituality into psychotherapy'.- International Journal of Group PsychotherapyIn recent years, there has been an increasing interest in linking depth psychology and psychotherapy with spirituality. This book explores the expanding literature on spirituality as an important dimension of psychology, and explains the relationship between psychological treatment and spiritual healing. The author examines ideas from religious traditions including Judeo-Christian, Hindu and Buddhist, and considers their implications for psychotherapy and personal growth. He discusses Jungian psychology, the later work of the psychoanalyst Bion - and how object relations theory connects with the theory of spirituality. He discusses his theoretical considerations in particular practice contexts including working with people who have compulsive disorders, are experiencing addiction, and patients in palliative care.
'Victor Schermer tackled a gargantuan task when he planned this book: topull together depth psychology (especially object relations approaches), spirituality in both Eastern and Western forms, and the well-known Twelve Steps substance abuse program. He has successfully merged these ingredients into his clinical practice, and has made a good start in this book toward articulating this synthesis and blend of approaches.... Schermer's work gives us helpful material to consider in the ongoing dialogue between religion and psychotherapy.'- Journal of Psychology & Theology
Victor L. Schermer is a psychologist, psychoanalytic psychotherapist, consultant, and supervisor in private practice and clinic settings with over 25 years' experience working in the fields of mental health and substance abuse. His special interests include object relations theory, self psychology, and psychological trauma, all of which he has recently sought to link with spirituality and religious beliefs. His deep interest in spirituality has led him to study yoga and meditation; he has also served on the board of the Institute for Spirituality and Psychological Healing in Philadelphia, is Founding Director of the Study Group for Contemporary Psychoanalytic Process, and a consultant for the Disaster Outreach Task Force of the American Group Psychotherapy Association. He has published and presented widely and is co-author of one and co-editor of three prior books, including Group Psychotherapy of the Psychoses, published by Jessica Kingsley Publishers.
Foreword, Kenneth Porter. Preface and Acknowledgements. Part I: Psychospirituality. 1. A Paradigm Shift. 2. Newer Perspectives in Science, Psychology and Medicine. 3. The Impact of Eastern Thought. 4. Building Bridges between Spirituality and Psychology through Object Relations Theory and Self Psychology. 5. Insights from Kleinian Object Relations Theory. 6. The Relational Matrix of Infancy and its Impact upon Spiritual Development. 7. The Self in Relation: Vulnerability and Mutuality as Gateways to Healing. 8. The Pyschospiritual Self. 9. Spiritual Development throughout the Life Cycle. 10. The Circles of Being: Towards a `Pyschospiritual Map'. Part II: Spirituality and Psychological Healing. 11. Spirituality in Psychotherapy. 12 The Spiritual Journey: Story, Rite and Ritual as Metaphors for Psychotherapy and Healing. 13. The Therapist as Mystic: The Listening Process. 14. Conclusions: Optimistic and Cautionary. Addendum and Exemplification. Spirituality, the Twelve Step Model and Psychotherapy. References. Index.
Find what you're looking for...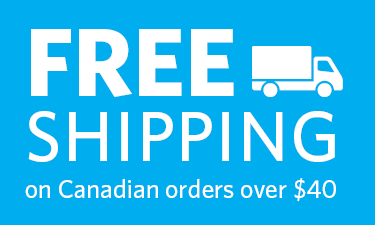 Publishers Represented
UBC Press is the Canadian agent for several international publishers. Visit our
Publishers Represented
page to learn more.