$33.95

Back Order
Ships in 4-8 weeks.
GO TO CART
Spiritual Care at the End of Life
The Chaplain as a 'Hopeful Presence'
Jessica Kingsley Publishers
Chaplains in healthcare settings offer patients spiritual care that involves companionship, counselling and maintaining hope. This is particularly important at the point where a patient has run out of treatment possibilities. This book reflects creatively on the work that chaplains do with people who are dying and the unique quality of the relationship that palliative care professionals construct with patients at the end of life. Based on qualitative research with practising palliative care chaplains, Spiritual Care at the End of Life explores the nature of hope in its different forms at different stages of terminal illness, and asks how chaplains can help dying people to be hopeful even when facing the inevitability of their death. The book identifies key moments in this relationship, from the person's initial reaction to the chaplain, to the chaplain becoming an accompanying presence and creating the potential to provide comfort, strength and "hope in the present". This thoughtful and inquisitive book investigates the underlying theory that spiritual care is rooted in relationship. It has implications for practice in the work of chaplains, counsellors and all healthcare professionals supporting people who are dying.
'This book is written by someone who knows only too well the distress and turmoil of those adapting to the knowledge that their life is short. He also knows how people fluctuate in their acceptance of death approaching and yet wish to live. Cicely Saunders said that ' dignity is having a sense of personal worth'. Connecting with people is fundamental to restoring the sense of a person's worth, understanding them in the unique biographical context of their life.aSome turn to religious faith, some turn away.aBut all need to know their uniqueness is respected and need to be listened to.aHope then emerges again; realistic hope for what can be achieved and acceptance of what cannot, hope to complete life's tasks well, hope to do whatever the individual needs in the time left.aAnd hope is confirmed in the secure knowledge that they will not be abandoned.aThe author's experience of 'being there', advocating for patients and giving voice to those who feel they are becoming voiceless underpin his writings.aHis remit concerns spirituality and personhood far more than any particular religious faith. His work is truly uplifting as it restores the essence of being.'- Baroness Ilora Finlay, Professor of Palliative Medicine and Independent Crossbench member of the House of Lords'Steve Nolan clears away the clutter and gets to the very heart of spiritual care. He explores the human capacity to 'stare into the sun' of one's own mortality, and invites an authentic engagement with the dying, which offers hope beyond recovery. This book, which is all about 'being-with' the other, in the depths, shifts perceptions of hopeful journeying and spiritual care and is an essential read for all who care for the dying soul.'- Ian Stirling, Editor, Scottish Journal of Healthcare Chaplaincy and Association of Hospice and Palliative Care Chaplains'Accessible, engaging and informative - a compelling read, striking at the heart of what is important to those who are dying. Complex and sensitive issues explored with honesty, sensitivity and integrity. This book as the potential to transform how matters of death, dying and spirituality are addressed by all those providing end of life care.' - Wilf McSherry, Professor of Dignity in Care for Older People, Staffordshire University and The Shrewsbury and Telford Hospital NHS Trust'This is an extraordinary book. Steve Nolan invites his readers to enter into those intimate moments between the health care professional and the person who is dying in which hopes and fears are held together in sometimes painful but beautiful experiences of spiritual integrity. The book draws on material from interviews with hospice chaplains, but its insights into spiritual care have much to offer any worker in palliative care services. Using the concept of 'dwelling', Nolan explores the idea of the worker as 'presence' - a dynamic interaction between two people in proximity to death in which my death and death of another become fused. We often talk about empathy in this field, but Steve Nolan has explored empathy with the person who is dying in all its demanding, challenging and privileging richness.'- Professor Margaret Holloway, Professor of Social Work and Director of the Centre for Spirituality Studies, University of Hull
Steve Nolan, Ph.D., is a palliative care chaplain at Princess Alice Hospice, Surrey, UK, where he works daily with people who are dying, supporting them and their families. He regularly teaches spiritual care to students visiting the hospice and is a tutor on the MTh in Chaplaincy Studies at St. Michael's College, Llandaff, part of Cardiff University.
Foreword by Dr Rowan Williams. Acknowledgements. Introduction. 1. Hope Beyond Recovery. 2. Evocative Presence. 3. Accompanying Presence. 4. Comforting Presence. 5. Hopeful Presence. 6. Rethinking Spiritual Care as Presence. Towards a Theory of 'Chaplain as Hopeful Presence'. 8. By Way of an Ending: A Personal View. Appendix: The Research Project. References. Index.
Find what you're looking for...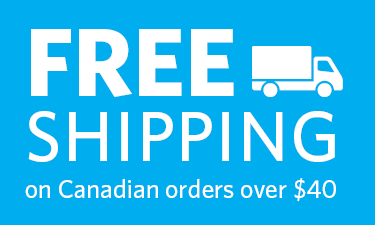 Publishers Represented
UBC Press is the Canadian agent for several international publishers. Visit our
Publishers Represented
page to learn more.