Spiritual Caregiving as Secular Sacrament
A Practical Theology for Professional Caregivers
Jessica Kingsley Publishers
'This is not a book about theory, it is a book about life. This volume is in the excellent Practical Theology Series published by Jessica Kingsley and under the general editorship of John Swinton of Aberdeen University who writes the Foreword. Ray Anderson is an American pastor and academic of many years standing. His starting point is (pre) theoretical, arguing vigorously that practical theology has a particular end in view and therefore differs from the empirical (social) sciences. It is well worth sticking with his argument to see how it works out in practice. Early chapters with phrases in their titles such as "Spiritual Praxis of Practical Theology", "Integrative Gestalt of the Human Self", "Ecological Matrix of the Human Person" and "Social Ecology of Human Spirituality" might seem heavy going at times. Don't be put off! The reader is rewarded with highly relevant contemporary understandings of spirituality illuminating and illuminated by both Scripture and modern theologians and therapists. This book comes highly recommended for anyone involved in the field of mental health care.'- Leveson Newsletter'This is a book that deserves to be read, and perhaps re-read, by those who deliver spiritual care and wish to reflect on what they do.'- Scottish Journal of Healthcare ChaplaincyBridging the gap between clinical and religious professionals, this book examines how both can understand the spiritual needs of the individual, and the importance of this spirituality in bringing about health and wholeness.With an emphasis on mental health, the author explores spirituality in the context of the individual and of society, and discusses how those practicing pastoral or health care can deal with the issues raised outside of any specific religious ideas or practice. Taking an ecological approach to understanding the needs of the individual, Ray S. Anderson shows how professionals can help people move towards a more positive state in the face of pain, distress and illness.Moving religious professionals away from the pursuit of simple edification, and those in health from purely medicalized approaches, Spiritual Caregiving as Secular Sacrament brings together professionals' roles in the context of spirituality to enable them to bring the greatest benefit to those in their care.
Ray S. Anderson was Senior Professor of Theology and Ministry at Fuller Theological Seminary in Pasadena, California. Previously a pastor, he held degrees from South Dakota State University, Fuller Theological Seminary, and the University of Edinburgh (Ph.D.). He was the author of more than 20 books, including The Shape of Practical Theology, On Being Human, Theology Death and Dying and Self Care.
Foreword, John Swinton, University of Aberdeen. Acknowledgements. Preface. 1. The Spiritual Praxis of Practical Theology. 2. The Integrative Gestalt of the Human Self. 3. The Ecological Matrix of the Human Person. 4. The Social Ecology of Human Spirituality. 5. The Life Continuum and the Formation of Self-identity. 6. Self-care: A Guide to Spiritual Fitness. 7. Recovering from Moral Injuries to the Self. 8. Casting Light on the Dark Side of Human Spirituality. 9. The Spiritual Power of Hope in Living with Disability. 10. The Human Ecology of Death and Dying. References. Subject Index. Author Index.
Find what you're looking for...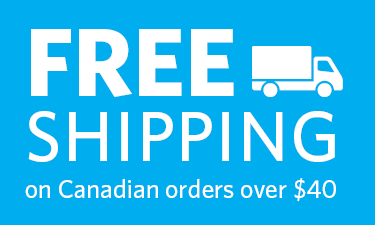 Publishers Represented
UBC Press is the Canadian agent for several international publishers. Visit our
Publishers Represented
page to learn more.