$35.95

Back Order
Ships in 4-8 weeks.
GO TO CART
Spiritual Growth and Care in the Fourth Age of Life
Jessica Kingsley Publishers
Spiritual Growth and Care in the Fourth Age of Life explores the spiritual dimension of ageing and investigates the role of pastoral and spiritual care in helping the frail elderly cope with end-of-life issues.
Focusing on the experience of nursing home residents and anecdotes gathered in interviews, MacKinlay sensitively presents the struggles facing older people in need of care, such as loss of independence and privacy. Her findings show that despite ill health, loneliness and depression, older people near the end of their lives find meaning and support in (re)discovering their spirituality, and that this is not just the experience of those in care facilities, but of older people more generally. The book includes a useful chapter on spiritual assessment, providing carers with information on how to recognise the need for care.
This book will be of interest to nurses, care workers, pastoral support professionals and anyone else working with older people.
This book further expands themes from Spiritual Dimensions of Ageing and brings into focus the most vulnerable stages of spiritual development at the end of life, considering that this may be marked by the multiple traumas of isolation, loss of role, frailty, and physical and mental health problems. The explanation in spiritual terms and approach is interwoven with medical and sociological information, and bears witness to the effort made by the author to adopt a language accessible to formal and informal carers, clinicians and spiritual advisors…The book is divided in 15 chapters, and, at the end of each chapter, a useful bullet point summary is provided. The reference list is comprehensive and in the text further reading material is also recommended where appropriate. It is suitable for a multidisciplinary readership, and should be read particularly as a complement to the previous text The Spiritual Dimension of Ageing.

– Old Age Psychiatrist
A useful addition to the growing awareness of this subject, and an encouragement to take an holistic approach in our care of the elderly and the importance of spiritual needs.

– Revd Martin Colton, Signpost
MacKinlay's strength lies in offering useful pointers to how spiritual needs might be assessed in older people, and how care homes might develop a person-centred approach that enlarges sympathy and develops good practice. She also tackles the ethical dimension of care, including the use of health resources for older people, and end-of-life issues... MacKinlay offers us a useful and informative framework within which to explore the distinctive spiritual opportunities that living with, and learning from, older people bring us.

– Church Times
This comprehensive book, successfully delivers the primary aim of helping people tp develop a deeper understanding of spirituality in relation to frailty and dependency in the fourth age... It explores the spiritual dimension in late life and sensitivity presents the struggles facing older people in need of care, tackling important ethical issues such as the use of staff resources to meet relationship and intimacy needs in care homes... Therapists, particularly those who are unsure how to address this topic within their practice, or interested in developing a greater understanding in this area of gerontology will find it a thought provoking, searching, but thoroughly readable book. It is a very useful book for any reference library for occupational therapists involved with end of life care in the fourth age and for those working in care homes.

– OTOP Newsletter
A valuable resource especially for nurses and other staff who support older people with disabilities experiencing not just physical pain but emotional, existential and spiritual pain, and who must face death not in their own homes surrounded by families and friends, but in nursing care.

– London Centre for Dementia Care website
This book is very clearly set out, well designed, and of great value to academic researchers, to tertiary teachers, to practitioners and, of course, to those who find themselves in the fourth age of the human life cycle.

– Revd Professor James Haire
The latest research on ageing, spirituality and religion is outlined. The main study reported is based on the experiences and anecdotes gathered in interviews of frail older nursing home residents and the staff who care for them.

– New Literature in Old Age
It is a book from which many involved in the health care business will benefit. Many of the topics stand alone and each chapter contains a useful summary at the end.

– Journal of Dementia Care
It is a book is a repository of wisdom (a characteristic that MacKinlay observes is invariably present in those in the fourth stage of life) and contains a wealth of practical ideas and observations.

– Journal of Dementia Care
Elizabeth MacKinlay, an Anglican priest, is Director of the Centre for Ageing and Pastoral Studies in Canberra, Australia, and Chair of the Australian Capital Territory Ministerial Advisory Council on Ageing. She is Professor at the Charles Sturt University School of Theology. She has previously authored The Spiritual Dimension of Ageing, also published by Jessica Kingsley Publishers.
Preface. 1. The spiritual dimension of ageing and people in need of care. 2. The studies of frail older people and staff in aged care. 3. Assessment of spirituality and spiritual needs: A developmental approach. 4. Meaning of Life and frailty in the later years. 5. Wisdom, final meaning, the spiritual journey and frail older people. 6. Spiritual reminiscence: provisional and final meanings in frail older people. 7. The spiritual journey and mental health amongst older adults in need of care. 8. Meeting the challenge: older people with memory loss and dementia. 9. Worship and use of ritual among older people: different cultures, different religions; working in multi-faith and multicultural societies. 10. Vulnerability and transcendence, living in a disintegrating body and failure to thrive. 11. Vulnerability, transcendence and living with physical health problems. 12. Relationship and intimacy needs among nursing home residents. 13. Grief, death, dying and spirituality in an aged care facility. 14. Ethical issues in the fourth age of life. 15. The model of spiritual growth and care in the fourth age of life. 16. References. Appendix 1: Assessment of the Spiritual Needs of Older Adults - 1st Level. Appendix 2: Assessment of the Spiritual Needs of Older Adults - 2nd Level. Appendix 3: Group topics for spiritual reminiscence. References. Index.
Find what you're looking for...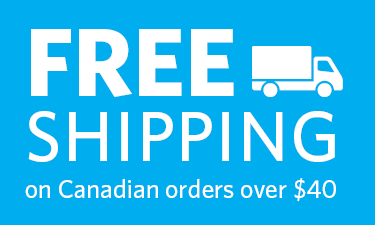 Publishers Represented
UBC Press is the Canadian agent for several international publishers. Visit our
Publishers Represented
page to learn more.