Spirituality and Ageing
Jessica Kingsley Publishers
Spirituality and Ageing presents the experience of ageing as an opportunity for spiritual reflection and affirmation of life. The contributors are religious and spiritual leaders and ethical thinkers from a range of different backgrounds. They define 'spirituality' not just as a religious concept but as the fulfilment of the universal human need for purpose, values and relationships - a sense of wholeness in life.This spiritual dimension helps people face the emotional and psychological challenges of growing older, such as memory loss, dementia, bereavement and fear of death. Existing systems of social care often focus on the material and physical needs of older people; this collection proposes that the spiritual needs of older people are as vital a consideration for their welfare. Through their spirituality, older people can attain a fuller appreciation and understanding of life, which can also inform and enrich the lives of others.Spirituality and Ageing will be an invaluable resource to carers looking for a holistic and more reflective approach to work with older people.
'The great strength of this collection is that the words come from active people who draw upon their involvement in particular settings: 'Theology is being hammered out on the anvil of experience'Albert Jewell did us great service in bringing these texts to us.' - Dementia Plus Website'This timely and attractive book contains seventeen chapters, by different authors, as well as a useful introduction by the editor. Its practical importance lies in its provision of experience-based insights and practical guidance for those caring for the elderly or those approaching old age themselves.'- Contact - Helen Leathard'This book is an attractive collection of essays by religious and ethical thinkers reflecting on the common human experience of growing older. It concentrates on the needs which we tend to ignore in the modern industrialized National Health Service. Albert Jewell's thoughtful introduction re-affirms life, stating that people of all ages need love (the receiving and giving of affection), peace (finding a measure of stability and tranquility) and worship (a sense of awe, an attribution of value or worth to whom ever or what ever is deemed to merit it). This is a predominantly christian-based book which does include a chapter on British Hindus Sikhs and Muslims. The book tackles a very difficult area and certainly makes a case for the importance of religious reflection and affirmation of life. It would be a particularly useful resource for those concerned with the pastoral care of elderly people.'-Age and Ageing'This book serves many significant purposes, not the least of which is keeping before us the presence of the elderly, the rights and needs of the elderly, and the spiritual wealth borne by many of them if we are willing to respect the treasure and accompany it through their journey and ours. We are reminded that 'Trying to think deeply about the meaning and purpose of life is to engage in a religious quest' (p.25) This expression neither begins nor ends at age 65. The book is a wealth of resources in its collective essays and will speak much to us who professionally (and personally) dwell with older adults.'- Revd. Dr Richard B. Gilbert, Executive Director, The World Pastoral Care Center
Albert Jewell is pastoral director of Methodist Homes for the Aged. With funding from the Sir Halley Stewart Trust, Methodist Homes have been working alongside the Christian Council on Ageing and many other organisations to generate resources on the spirituality of ageing.
Introduction, Albert Jewell, Methodist Homes for the Aged 1. Is There a Spirituality for the Elderly?, Gerald W Hughes, International Writer and Teacher on Ignatian Spirituality. 2. To Live is to Change, Jeffrey W Harris, Methodist Home Mission Division 3. The Spirituality of Old Age, Metropolitan Anthony of Sourozh, Russian Orthodox Patriarchal Church 4. Inner Resources for Growing Older, Helen Oppenheimer, writer on Christian ethics. 5. One Quaker's Perspective, Muriel Bishop Summers, Quaker Leader of `The Time of Your Life' workshops for older women 6. The Lord's Prayer: A Prayer of the Ageing James A Crampsey, Society of Jesus 7. Harvesting a Lifetime, Jenny Goodman, Medical Doctor and Psychotherapist. 8. Sageing in the Light of Death, Rabbi Zalman Schachter-Shalomi, Spiritual Eldering Institute. 9. Death and the Spirituality of Ageing, Penelope Wilcock, Former Hospice Chaplain 10.The Memory Box, Jackie Treetops, Anglican Priest. 11.Worshipping with Those Who Have Dementia, Margaret Goodall, Methodist Homes for the Aged 12.Memory, Personhood and Faith, Paul H Wilson, Christian Council on Ageing, Dementia Working Group. 13. Joy in the Moment: Immediacy and Ultimacy in Dementia, C Mary Austin, Methodist Minister, Maidenhead. 14. Dementia: A Challenge to Christian Theology and Pastoral Care Malcolm Goldsmith, St Cuthbert's Episcopal Church, Edinburgh. 15. Some Spiritual and Ethical Issues in Community Care for Frail Elderly People, Phyllida Parsloe, Former Professor of Social Work, University of Bristol 16. Spirituality, Ageing and Gender, Professor Ursula King, University of Bristol 17. Spirituality and Ageing in British Hindus, Sikhs and Muslims, Shirley Firth, Researcher. Index.
Find what you're looking for...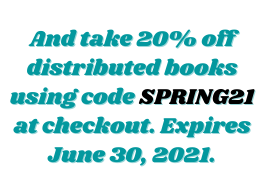 Publishers Represented
UBC Press is the Canadian agent for several international publishers. Visit our
Publishers Represented
page to learn more.