$42.95

Back Order
Ships in 4-8 weeks.
GO TO CART
Spirituality and Social Care
Contributing to Personal and Community Well-being
Jessica Kingsley Publishers
This comprehensive and much-needed resource is for professionals and students in social care, who are required to engage with the spiritual dimension of their therapeutic work with clients. The authors, who include social workers, mental health professionals, religious professionals and academics, show how they have developed ways of applying their own and their clients' spirituality in their practice. They describe their work in an international range of human service contexts including:* working with grief and loss* community development work* working across cultures* social justice work* social work teaching and learning.The client groups they cover include children, older people, individuals with learning disabilities, and ethnic minority and indigenous groups. Drawing on theological and philosophical ideas from different cultures, this much-needed resource gives guidance on and examples of practice that together enable the reader to explore and develop the role of spiritual awareness in their work. It is an essential resource for all those training or practising in social work, mental health, pastoral care and counselling.
'Measures of spirituality do not figure widely on any social services inspectorate indicators. At first, this book will seem light years from preoccupations with hospital discharge rates, star ratings or child protection targets. Yet its contents are vitally important. Containing chapters from a range of mainly Canadian and New Zealand writers it illustrates a rich mix of cultures, embracing not only Western but also Maori and Polynesian thought.' - Community Care'The strength of this book lies in its empiricism. Examples of working practice in dealing with people's spirituality are drawn from a variety of client groups including older people, people with learning disabilities, children, ethnic minority and indigenous groups. These examples of good practice will be very helpful and challenging to those of us in the UK where the way we address people's spiritual needs can still seem quite perfunctory and tokenistic. The book identifies the training needed to work imaginatively and sensitively... I found this book fascinating. It is an excellent resource book with good references.' - Rostrum'This book aims to explore, from a variety of perspectives and settings, the contribution which spirituality can make to well being and to the helping relationship. Definitions of spirituality are offered throughout the book, as are distinctions between spirituality and religion. It provides a valuable addition to a growing body of texts on the spiritual dimension of the helping relationship, and will offer a useful introduction to those who wish to develop their understanding of this dimension of theory and practice.'- Journal of Practice Teaching'It is a thought-provoking read for those of us who are interested in the wider journey of life and how best to help those we meet along the way.'- The Compassionate Friends UK Newsletter
Mary Nash is the former chief editor of Social Work Review and is currently senior lecturer in social work at Massey University, New Zealand. Bruce Stewart is senior mental health social worker at the Jan Sterling Centre, Yellowknife, Canada. He has extensive research experience with First Nations and Europeans.
Introduction, Bruce Stewart and Mary Nash. 1. Spirituality and social justice, Jim Consedine, Restorative Justice Network, New Zealand. 2. Spirituality and culture, Bruce Stewart, Jan Sterling Centre, Yellowknife, Canada. 3. Vocation and social care, Mary Eastham, Catholic Teriary Chaplain, Massey University. 4. Spirituality and volunteers: the leaven in the dough, Mary Woods, Community Liaison Chaplain for people with intellectual disabilities, New Zealand. 5. Being, loving and contributing, Ksenija Napan, UNITEC Faculty of Arts and Social Sciences, New Zealand. 6. Spirituality and social work in a culturally appropriate curriculum, Mary Nash, Massey University, New Zealand. 7. Integrating Western and Aboriginal healing practices, Bruce Stewart and Romeo Beatch, Jan Sterling Centre, Yellowknife, Canada. 8. Talk Story, Bruce Stewart and Ross Wheeler, Jan Sterling Centre, Yellowknife, Canada. 9. Heroes' journeys: Children's expression of spirituality through play, Judith Morris, Social Work consultant in child care/therapist, New Zealand. 10. Spirituality and people with disabilities, Patrick Favaro, L'Arche, Calgary, Canada. 11. End of life planning with the aged, Randolph Herman, University of St. Thomas and the College of St. Catherine, Minnesota, USA. References. Index.
Find what you're looking for...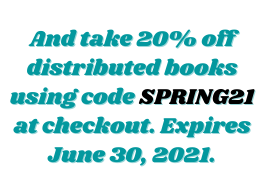 Publishers Represented
UBC Press is the Canadian agent for several international publishers. Visit our
Publishers Represented
page to learn more.