Starving the Stress Gremlin
A Cognitive Behavioural Therapy Workbook on Stress Management for Young People
Jessica Kingsley Publishers
Watch out for the Stress Gremlin -- he loves to feed on your stress, and as he gets bigger and bolder, you get more and more stressed! How can he be stopped? Don't give him any more stress to eat, and watch him and your stress disappear!
Starving the Stress Gremlin shows young people how they can manage their stress levels through a range of effective techniques based on cognitive behavioural principles. Engaging and fun activities as well as real life stories from other young people show how our thoughts are related to our behaviour and emotions, allowing young people to understand why they get stressed, the effects of stress and how to 'starve' their Stress Gremlin!
This informative workbook is easy to read and fun for a young person aged 10+ to complete either on their own or with the help of a parent or practitioner. It is also a valuable stress management resource for those working with young people, including mental health practitioners, youth workers, social workers and education sector staff.
The book is a good, basic stress management resource for those working with the 10-years and older age group, including counsellors, therapists, social workers and school counsellors. Alternatively, it can also be worked through by a young person on their own, or with a parent.

The Stress Gremlin character brings an element of humour and fantasy to the book... The book is full of simple exercises to help young people develop self-awareness and insight into how they currently cope with stress, and particularly how their thoughts relate to their behaviour and actions... Collins-Donnelly has developed an evaluation sheet that can be used alongside the book to help monitor your progress... I am sure young people who read Starving the stress gremlin will get a good grounding in the basics of stress management, feel better resourced and more confident in the fight against their own Stress Gremlin.

– MentalHealth.org.nz
Collins-Donnelly provides three CBT workbooks targeting stress, anxiety and anger. A great feature of these books is that they are geared towards teens. Although the book itself states it is for youth aged 10+, the book is most appropriate for older teens. The gremlin character is accessible for youth, without being too cute and babyish for this age group. The extensive use of visuals and repetition of topics and concepts makes this series a good fit for youth on the spectrum. The workbooks encourage writing and drawing, and youth who enjoy and have strength in reading will be able to benefit... Overall, these workbooks serve as a great introduction to cognitive behavioral therapy and can serve as a great adjunct to in-person psychotherapy. Teens are taught to identify the sources of their stress, anger, and anxiety as well as the thoughts that accompany these feelings. "Starving the gremlin" serves as a great metaphor for changing your thoughts to change your behavior.

– "On The Specturm" Magazine
This is a recommended read for any young person who has difficulty coping with stress. It is a practical guide that is easily to follow, and innovative. Young people who 'work' through this book will gain insights as well as coping strategies about the day-to-day challenges of stress.

– Raychelle Cassada Lohmann, MS, LPC, professional school counselor and author of The Anger Workbook for Teens and co-author of The Bullying Workbook for Teens
Kate Collins-Donnelly has worked as a therapist, psychologist, criminologist and anger management consultant based in the UK for many years. She presently runs a successful independent consultancy practice which provides cognitive behavioural therapy, counselling, coaching and training, and is head of the Psychological and Criminological Research Division. She is the author of Starving the Anger Gremlin, Starving the Anxiety Gremlin and Starving the Stress Gremlin.
About the Author. Acknowledgements. Information for Parents and Practitioners. Introduction. 1. What is Stress? 2. You're Not on Your Own: Stress in Other Young People. 3. My Stress. 4. The Stress Gremlin: How Stress Occurs. 5. Effects of Stress. 6. Starving the Stress Gremlin: An Introduction to Stress Management. 7. Starving the Stress Gremlin: Managing Your Thoughts. 8. Starving the Stress Gremlin: Managing Your Behaviours. 9. Stress Do's and Don'ts. 10. Summing Up! Appendices.
Find what you're looking for...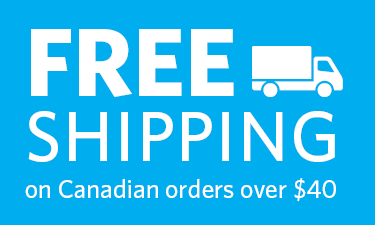 Publishers Represented
UBC Press is the Canadian agent for several international publishers. Visit our
Publishers Represented
page to learn more.