Storm Beat
A Journalist Reports from the Oregon Coast
Oregon State University Press
Journalist Lori Tobias arrived on the Oregon coast in 2000. After freelancing from Newport for several years, she signed on with the Oregonian as a stringer covering the coast from Florence to Astoria; later she would be hired as a staff writer responsible for the entire coast—one person for more than three hundred miles. The job meant long hours, being called out for storms in the middle of the night in dangerous conditions, and driving hundreds of miles in a day if stories called for it.

The Oregon coast is a rugged, beautiful place known for its dramatic landscapes and fierce storms. Separated from the state's population centers by the Coast Range, it is a land of small towns reliant primarily on fishing and tourism. Many of the stories Tobias covered were tragedies: car crashes, falls, drownings, capsizings. And those were just the accidents; Tobias covered plenty of violent crimes as well, such as the infamous Christian Longo murders of 2001.

Tobias's story is as much her own as it is the coast's, and she takes the reader through familiar beats of life—learning to live on and cover the coast, regular trips back east as her parents age, the decline of journalism in the twenty-first century—and the unexpected, often unglamorous experiences of a working reporter, such as a bout of vertigo after rappelling from a helicopter. Storm Beat tells a compelling story of a land that many visit but few truly know.
 
There are a lot of stories in this book; Lori Tobias spent thirty years finding them. The two big stories, though, are Lori and the Oregon Coast. She writes like an athlete, full-on strength and savvy, eyes on the prize every time. She's part of the last generation of journalists who spent more time on foot than on the computer; she smelled story and went for it, as independent as a cowboy or a long-distance runner. The other story is the coast of Oregon, of course, where storms come and murderers hide and ships sink—and where good things happen along one of the most beautiful stretches of coast in the country. Mostly, for decades, you wouldn't have known, if not for Lori Tobias.' —Sandra Scofield author of Mysteries of Love & Grief, The Last Draft, and Occasions of Sin
Lori Tobias is a journalist with compassion and strength, and a deep need to find the truth. Her reporting is a gift to the many small communities that dot the Oregon Coast, and Storm Beat is the bow that wraps them up.' —Theresa Wisner, author of Daughter of Neptune
 
Lori Tobias has given us the rare gift of opening up her reporter's notebooks, and with wit, intimacy, and compassion, shows us what it's like to be a part of the the wild, raw and beautiful work of bearing witness.' —Inara Verzemnieks, author of Among the Living and the Dead
LORI TOBIAS is a veteran journalist who freelances for local and national outlets, including the New York Times, Seattle Times, Denver Post, and 1859 Magazine. Storm Beat is her first book of nonfiction; her novel Wander won the Nancy Pearl Book Award for Best Book of Fiction from the Pacific Northwest Writers Association.
 
Find what you're looking for...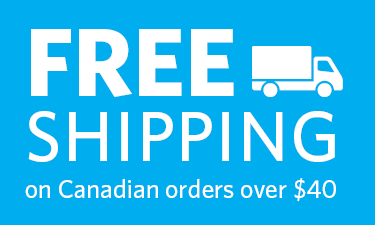 Publishers Represented
UBC Press is the Canadian agent for several international publishers. Visit our
Publishers Represented
page to learn more.