Exploring contemporary theory and practice surrounding loss and bereavement for people with intellectual disabilities (ID), this book brings together international contributors with a range of academic, professional and personal experience.
This authoritative edited book looks at diverse experiences of loss across this population whether it be loss due to transition, the loss or death of others, or facing their own impending death. The book begins by offering theoretical perspectives on loss and compassion, bereavement, disenfranchised grief, spirituality, and psychological support. It then addresses contemporary practice issues in health and social care contexts and explores loss for specific communities with ID including children, individuals with autism, those in forensic environments, and those at the end of life.
Identifying inherent challenges that arise when supporting individuals with ID experiencing loss, and providing evidence and case studies to support best practice approaches, this book will be valuable reading for students, academics and professionals in the fields of disability, health and social care.
This work, edited by Professor Read, does not shrink from addressing challenging topics including a person's sense of being deprived of rights and journeying through life's transitions. Some journeys are planned while others are unexpected or unwelcome, but all need to be sensitively addressed. Every health, social and educational professional/carer should read this text so as to be able to effectively support people with intellectual disabilities through life defining and shaping times.

– Jim Blair, Consultant Nurse Intellectual Disabilities, Great Ormond Street Hospital, Associate Professor Kingston and St. George's Universities, and BILD Health Advisor
Personally and professionally loss and bereavement present us with challenges not least acknowledging our common human responses whilst at the same time recognising individual experiences. In presenting theory and exploring its application to individualised support this book responds to this challenge making a timely and helpful contribution to supporting people with intellectual disabilities in an often neglected area of practice.

– Ruth Northway, Professor of Learning Disability Nursing, University of South Wales
Loss and death are inescapable parts of life's rich tapestry; and it is a sad reality that people with intellectual disabilities are often excluded from exploring sensitive issues that surround loss and death. This is why, for me, this book is so valuable, for we are slowly but surely moving to a new era as to how this group of people make sense of loss and death and how we can support them. Through a series of well-constructed chapters that consolidate issues surrounding loss for people with intellectual disabilities, the book moves on to provide a unique evidence-based text that will be of considerable value to all those who work with people with intellectual disabilities, so that they might be helped to better understand loss and death as inescapable parts of life; in much the same ways as other citizens. The editor has successfully brought together a range of eminent and authoritative contributors who present a range of issues from the broad based nature of loss, particularly in relation to this population, and the contextual nature of appropriate care and support. I believe that this ground breaking and unique book will be of considerable value as a resource to practitioners and students alike who seek to support people with intellectual disabilities with compassion through their experiences of loss. ...[T]he editor and contributors are to be congratulated on the production of a highly relevant and contemporary text that I have no hesitation in both endorsing and recommending to all involved in supporting and, or, caring for people with intellectual disabilities through the experience of loss and death.

– Bob Gates, Professor of Learning Disabilities, University of West London, Institute for Practice, Interdisciplinary Research and Enterprise (INSPIRE) and Editor of the British Journal of Learning Disabilities
I commend the authors on the insights and practical suggestions, underpinned by theoretical explanations and the use of evidence-based research. This book should be a valuable resource to practitioners and students in services that seek to compassionately support people with intellectual disabilities to continue to grow and have fulfilling lives after experiences of loss.

– From the Foreword by Professor Owen Barr, Head of School of Nursing, University of Ulster
Editor Sue Read has assembled a strong international team of authors from the UK, Ireland, USA and Australia that includes researchers, clinicians, a parent and a woman with an intellectual disability, so providing multiple perspectives on key issues. The primary focus is on people with intellectual disabilities, but importantly several chapters focus on the needs and experiences of caregivers (both family members and disability service staff). The book is characterised by empathy and compassion, with a consistent emphasis on similarities not differences. Issues are contextualized through analysis of theories about death and bereavement, as well as through emphasising the spectrum of responses to death and dying. This is a practical book with information about assessment and instruments, as well as practice tips. Most chapters include an individual story or detailed case study. Without exception these are very sensitively told and of immense assistance in understanding and responding to the issues in human terms. Those providing personal or professional support to a person with an intellectual disability who has experienced loss will find this book a rich and rewarding source of information, practical ideas and inspiration.

– Roger Stancliffe, Professor of Intellectual Disability Centre for Disability Research and Policy, The University of Sydney, Australia
Sue Read, PhD, is Professor of Learning Disability Nursing at Keele University, UK, and has worked in the area of intellectual disabilities since 1976. Her research interests include loss, death, dying and bereavement specifically, although not exclusively, with people with intellectual disabilities. She is also a practicing clinician supporting people with an intellectual disability and their families with issues of loss, end of life care and bereavement. She has disseminated her work widely through international conferences and publications.
Acknowledgements. Foreword by Owen Barr, Head of School of Nursing, University of Ulster, UK. Contributors. Introduction. Sue Read, Professor of Learning Disability Nursing, Keele University, UK. Part I: Theoretical Perspectives. 1. Loss in the Caring Context. Sue Read. 2. Living with Loss. Sue Read and Mary Davies, a woman with intellectual disabilities and member of Reach, UK. 3. Grief and Mourning. Sue Read. 4. Complicated Grief. Philip Dodd, Director of Psychiatry, St. Michael's House, Clinical Senior Lecturer, Trinity College Dublin and Senior Lecturer, Centre for Disability Studies, University College Dublin, Ireland, and Noelle Blackman, CEO of Respond and Research Fellow, University Hertfordshire, UK. 5. Spirituality. William Gaventa, Director of Community and Congregational Supports, Elizabeth M. Boggs Center on Developmental Disabilities and Associate Professor, UMDNJ-Robert Wood Johnson Medical School, Georgia, US. 6. Psychological Support in Health Care. Helena Priest, Senior Lecturer, Keele University and Research Director, Doctorate in Clinical Psychology, Staffordshire University, UK. Part II: Contemporary Practice Issues. 7. Loss and Resilience. Linda Machin, Honorary Research Fellow, Keele University, UK. 8. Working Creatively to Facilitate Loss. Sue Read. 9. Caring Fatigue. Ted Bowman, Adjunct Professor, University of Minnesota (Family Education) and University of Saint Thomas (Social Work), Minnesota, US. 10. Supporting Professional Carers. Michele Wiese, Research Associate, University of Sydney, Australia. 11. Advocacy, Empowerment and Communication. Patsy Corcoran, REACH Coordinator, Asist Advocacy Services, UK. Part III: Specialist Contexts and Considerations. 12. Loss, the Family and Caring. Mike Gibbs, Lecturer in Learning Disability Nursing, Keele University, UK. 13. Loss and People with Autism. Rachel Forrester-Jones, Reader in Health, Community and Social Care, Tizard Centre, UK. 14. Loss in Forensic Environments. Ben Hobson, Clinical Psychologist, National High Secure Learning Disability Service, Rampton Hospital, UK, Sue Read and Helena Priest. 15. Supporting Children and Young People with an Intellectual Disability and Life-Limiting Conditions. Erica Brown, Senior Lecturer in Early Childhood, Institute of Education, University of Worcester, UK. 16. Loss and End of Life Care. Karen Ryan, Consultant in Palliative Medicine, St Francis Hospice and Mater Hospital and Senior Investigator, All Ireland Institute of Hospice and Palliative Care, Suzanne Guerin, Centre for Disability Studies, University College Dublin and All Ireland Institute of Hospice & Palliative Care and Phil Larkin, School of Nursing and Midwifery, University College Dublin and All Ireland Institute of Hospice & Palliative Care, Ireland. 17. Living with Shattered Dreams – A Parent's Perspective. Mandy Parks, parent of a daughter with severe disabilities, UK. 18. Research, Inclusivity and Marginalised Groups. Sue Read. Conclusion. Sue Read. References. Index.
Find what you're looking for...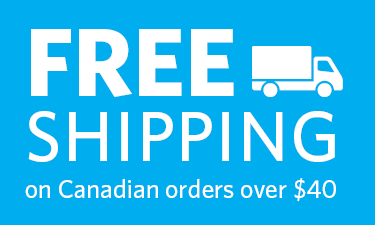 Stay Informed
Receive the latest UBC Press news, including events, catalogues, and announcements.
Publishers Represented
UBC Press is the Canadian agent for several international publishers. Visit our
Publishers Represented
page to learn more.