$44.95

Back Order
Ships in 4-8 weeks.
GO TO CART
Tackling Disability Discrimination and Disability Hate Crime
A Multidisciplinary Guide
Jessica Kingsley Publishers
Placing the experiences of victims at its heart, this book provides an authoritative overview of disability hate crime - explaining what it is, how it happens, its legal status, the impact on victims and how individuals and agencies should respond.
The guide outlines innovative projects developed to address the problem, and provides tailored guidance for professionals spanning education, health and social care, and criminal justice. It also offers recommendations for effective multi-agency working.
After highlighting the crimes committed against disabled people and society's failure to protect them, the book concludes with a powerful argument for cross-government action to improve professional practice and eliminate disability-motivated hate crime.
This important new book outlines the challenges posed by disability hate crime and the urgent need for meaningful action to support victims. Its combination of professional, personal and academic reflections offer unique depth and context to this subject area and fresh perspectives on ways to deliver improved responses.

– Dr Neil Chakraborti, Director, The Leicester Centre for Hate Studies, University of Leicester
All my life I have had to live with the fact that I am different. When I was born my parents were told that I would not walk or talk so the prejudice started from the cradle. During my very young years I came across hostility from other children but at least they were honest and naive and wanted to know what was wrong with me. As I got older the comments changed from curiosity to name calling, bullying and downright verbal abuse. When as human beings do we change from asking probing questions to fearing and abusing one another because we see difference? As a swimmer, I have found sport to be a great leveller. The 2012 Paralympic Games held in London opened people's eyes to the abilities and achievements of those usually labelled 'dis-abled'. This book tackles the prejudice I personally experienced and makes a step towards creating a society in which disability hate crime no longer exists.

– Matt Walker MBE, British Paralympic Swimmer
Readers from many backgrounds will find much to stimulate their thinking in this edited collection of essays from academics, activists and policymakers. Disability hate crime has moved from being a poorly understood subject on the margins to a central part of the equality agenda for disabled people. Paul Giannasi, who has headed the British government's hate crime programme for many years and Robina Shah, an academic specialising in social care, have much to contribute. This book will further the debate about this critically important issue.

– Katharine Quarmby, Author of Scapegoat: why we are failing disabled people
Offering an engaging and diverse blend of personal, professional and academic perspectives on hate crime against disabled people, Shah and Giannasi have drawn together authors from varying disciplines to paint a rich picture of both the experience and its impact, and the needed responses to this entrenched social and criminal problem. This book both details the many insidious ways in which hate crime can persist in the lives of disabled people, and provides a multi-layered framework for action to combat it. Both a practically and academically useful work, it will no doubt be of interest to readers in the UK and more widely.

– Dr Sally Robinson, Research Fellow, Centre for Children and Young People, Southern Cross University, Australia, and author of Preventing Emotional and Psychological Abuse and Neglect of People with Intellectual Disability: Preventing Insult and Injury
The important link between disability discrimination and disability hate crime is one we have needed for some time. In this publication we are given a good insight into this key area. Having worked with Paul for several years I know of his diligence and concern in raising awareness of this added burden facing disabled people. I welcome and recommend this publication for filling in some very critical gaps.

– Stephen Brookes MBE, Disability Hate Crime Network Coordinator
Dr Robina Shah MBE FRCGP (Hon) DL JP is Senior Academic Lead for Compassionate Care, Patient and Public Involvement and Co-Director of the Doubleday Centre for the Patient Experience at Manchester Medical School, Manchester University. She is also National Director for Carers at Frenkel Topping Ltd. Robina is a psychologist with a specialist interest in learning disability, patient safety, breaking difficult news and the carer/patient experience. She is Honorary Fellow and Lay Trustee of the Royal College of General Practitioners and a board member of the UK government's Standing Commission on Carers. She is also a member of the UK Cross Government Hate Crime Independent Advisory Group at the Ministry of Justice.
Paul Giannasi OBE is a Police Superintendent who leads the UK Cross-Government Hate Crime Programme. He is also responsible for the development of police policy and guidance and is the UK National Point of Contact to multi-national organisations such as the OSCE.
Foreword, Baroness Sheila Hollins. Preface. Part One: What is Disability Hate Crime?. Chapter 1: Johnny Come Lately? The International and Domestic Policy Context of Disability Hate Crime, Jemma Tyson, University of Portsmouth, Paul Giannasi, Ministry of Justice and Nathan Hall, University of Portsmouth. Chapter 2: Disability Hate Crime - A Call for Action, Mike Smith, Real. Chapter 3: The Narrative for Change - How Disability Became Included in UK Hate Crime Policy, Paul Giannasi, Ministry of Justice. Chapter 4: Perpetrators of Disability Hate Crime, Jemma Tyson, University of Portsmouth and Nathan Hall, University of Portsmouth. Part Two: Disability Hate Crime - The Impact on Victims. Chapter 5: A Different Reality, Mark Brooks, Dimensons and David Cain. Chapter 6: Disability Hate Crime - The Parent's Perspective, Phillipa Russell, Government's Standing Commission on Carers. Chapter 7: The Absent Presence, Kathryn Stone, Independent Police Complaints Commission. Chapter 8: Disability Hate Crime is Everyone's Business, Robina Shah, Manchester Medical School, Manchester University and Frenkel Topping PLC. Part Three: Disability Hate Crime - Lessons from Other Disciplines. Chapter 9: Rape and Sexual Abuse, Dr Catherine White, St Mary's SARC. Chapter 10: The Sophie Lancaster Foundation - Combatting Hostility Through Education, Sylvia Lancaster, The Sophie Lancaster Foundation. Chapter 11: University Life: A Time of Change, Bob Munn, University of Manchester. Chapter 12: Regulating Health and social care, Paul Fredericks, Lolben Consultancy. Part Four: How to Respond to Disability Hate Crime. Chapter 13: The Local Authority's approach to Disability Hate Crime, Melanie Giannasi, Social Worker. Chapter 14: "Don't be afraid to ask: become part of the Circle of Support", Dr Matt Hoghton, Clevedon Medical Centre. Chapter 15: Pushing an open door: the value of multi-agency working, Syed Mohammed Musa Naqvi, NHS Stockport CCG. Chapter16: The Criminal Justice System Response to Disability Hate Crime, Paul Giannasi, Ministry of Justice. Chapter 17: Influencing Policy, Lord Nigel Crisp, All Party Parliamentary Group on Global Health. Chapter 18: Conclusions and Recommendations, Robina Shah, Manchester Medical School, Manchester University and Frenkel Topping PLC and Paul Giannasi, Ministry of Justice. Contributor Profiles.
Find what you're looking for...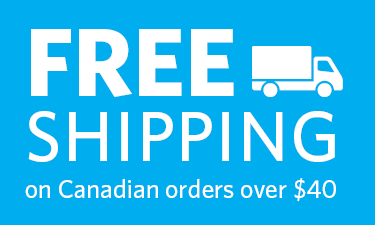 Stay Informed
Receive the latest UBC Press news, including events, catalogues, and announcements.
Publishers Represented
UBC Press is the Canadian agent for several international publishers. Visit our
Publishers Represented
page to learn more.