Taiji Jian 32-Posture Sword Form
Jessica Kingsley Publishers
, Singing Dragon
The Sword Form is an important aspect of the popular Chinese martial art, Taijiquan. The 32-Posture Sword Form, from the point of view of the physical movements only, is not complex, but there is a significant amount of other information, relating to the applications, that is open to interpretation. Written by an experienced teacher of Taijiquan, this book provides a detailed description of the Jian (the sword), its parts and how it should be held. Using photographs and illustrations, the author gives step-by-step instructions for the main 13 applications including sword strokes, stances and footwork techniques. This book contains a wealth of information on Sword Form technique and is an ideal resource for students of martial arts, experienced practitioners or anyone interested in learning about Taijiquan.
'James Drewe is one of the most sucessful and well organised tai chi teachers I have ever met and this is reflected in the quality of the book.' - Tai Chi Finder
James Drewe has been practising Taiji and Qigong since 1975; he has studied Taiji with Master Chu King Hung, Richard Watson, Professor Li Deyin, Master Wang Yanji and Simon Watson. He currently teaches Yang, Chen, Sun, and Wudang styles of Taiji, including various sword and fan forms. James is Vice-Chairman of the Longfei Taijiquan Association, a member of the British Council for Chinese Martial Arts (BCCMA) and is a registered instructor with the Tai Chi Union for Great Britain (TCUGB). Details of his regular classes in London and Kent can be found on his websites at www.taiji.co.uk and www.qigonghealth.co.uk, and he can be emailed at james@taiji.co.uk.
Contents: Introduction. 1. Chinese Weapons. 2. The Jian. 3. A Brief History of the Jian 4. Blade Construction. 5. Parts of the Jian 6. The Balance of the Sword. 7. Holding the Sword. 8. Performing Taiji & Taiji Sword 9. Two-Person Sword Routines. 10. Traditional & Modern. 11. The Sword Metaphysically. 12. Intention. 13. Development of the 32-Posture Form. 14. The 13 Applications. 15. Sword Strokes. 16. Stances. 17. Footwork Techniques. 18. Leg Movements. 19. The 32-Posture Sword Form in Competition. 20. Music for the 32-Posture. 21. The Sword-Fingers. 22. Definitions of Terms Used. 23. The 32-Posture Taiji Sword Form. 24. Footprint Map of the Form. 25. Breakdown of the Form. 26. Beyond the Basics. Acknowledgements.
Find what you're looking for...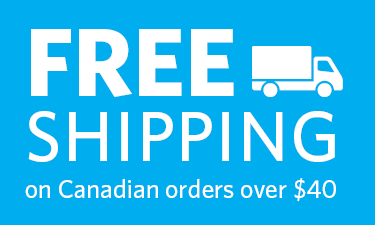 Publishers Represented
UBC Press is the Canadian agent for several international publishers. Visit our
Publishers Represented
page to learn more.