Full color artwork throughout
Take Heart
Encouragement for Earth's Weary Lovers
Oregon State University Press
Earth's weary lovers are tired, perplexed, and battered from all directions. Their hearts have so often been broken. It's hard to go on, but it is morally impossible to quit. How do Earth's protectors find the heart to continue the struggle?

To this question, environmental philosopher Kathleen Dean Moore and Canadian artist Bob Haverluck bring twenty-two life-affirming essays and drawings. Their entwined art offers pluck, stubborn resolve, and even some laughter to those who have for years been working for environmental sanity, social justice, and ecological thriving.

What Moore and Haverluck offer is encouragement to join or keep on with Earth's work—not distractions, but deep and honest reasons to remember that the struggle matters. Rather than another to-do list or an empty promise of hope, Take Heart is a thank-you gift to the multitudes of Earth's defenders. Inside its pages, they will find reason to take heart.

Taking heart is not hope exactly, but maybe it's courage. Not solutions to the planetary crisis, but some modest advice for the inevitable crisis of the heart. A rueful grin, and gratitude to be part of this strange and necessary work for the endangered Earth.
'Take Heart is a lyrical how-to guide for today's progressive citizen, particularly oriented at those whose faith is waning in the darkness of the world, in the ongoing and increasingly difficult work of preserving the natural world for future generations (let alone our own).' —Simmons Buntin, author of Dear America: Letters of Hope, Habitat, Defiance, and Democracy
I don't know who else needs this, but I sure did--and I suspect I'm not alone. It's crucial that we support and hearten each other along this hard course we're running, so this beautiful book arrives as a vital tool.' —Bill McKibben, author of The Flag, the Cross, and the Station Wagon: A Graying American Looks Back at his Suburban Boyhood and Wonders What the Hell Happened
As our mechanistic worldview unravels, we need new foundations upon which to believe again in ourselves and to build hope for the future. This timely, insightful, beautiful book provides that foundation.' —Robert William Sandford, Global Water Futures Chair in Water and Climate Security at the United Nations University Institute for Water, Environment and Health
These brilliant essays and drawings will renew your strength to fight for Mother Earth. They will release your dammed-up tears. But mostly — in their beauty and fierce wisdom — they will bring you joy.' —Donna Sinclair, author of Activist Alphabet
Kathleen Dean Moore declares, 'Art flies with two wings, celebration and protest.' This book rises on its own set of wings: wisdom and practice—both born from the ceaseless conversation between head, heart and hand to turn challenge into change. It lifts off from her own heart-break over Earthly losses—past, present and future—and then soars on her passionate perseverance in the face of it. I, for one, 'take heart' from her example!' —Susanne Moser, independent scholar and consultant, Susanne Moser Research & Consulting
In her singular voice, Kathleen Dean Moore's dazzling prose demands that we pay attention, take heed, and fight on behalf of the world we so desperately depend upon.' —Taylor Brorby, author of Boys and Oil
This morning, I am already crying tears of joy as I read—feeling seen, relieved, deeply comforted. Thank you. This is a book to be read aloud at worship services, Chase Bank blockades, and for our family, by the light of a candle or campfire with s'mores and nondairy cocoa. Brava!' — Mary deMocker, author of A Parent's Guide to Climate Revolution
 
Kathleen Dean Moore is a philosopher, environmental advocate, and award-winning nature writer, best known for books that celebrate rivers and shores, like Riverwalking and Wild Comfort. Her concern about climate change and ecosystem collapse led her to turn her writing to the defense of the wild, reeling world she cares so much about. She writes from Corvallis, Oregon, and from a cabin in southeast Alaska.

Bob Haverluck is an artist and storyteller who works with community groups using the arts to help engage issues of conflict and violence against the Earth and her creatures. His drawings have appeared in Harpers, New Statesman, and other publications. A former adjunct professor at the University of Winnipeg and a current mentor with the Pierre Elliot Trudeau Foundation in Montreal, Bob teaches with an eye to the role of comedy in social change. His most recent book is When God Was Flesh and Wild: Stories in Defence of the Earth.
Find what you're looking for...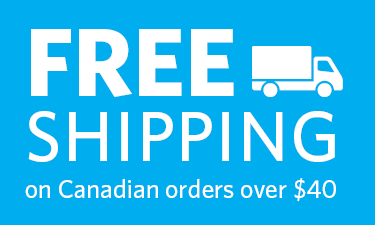 Stay Informed
Receive the latest UBC Press news, including events, catalogues, and announcements.
Publishers Represented
UBC Press is the Canadian agent for several international publishers. Visit our
Publishers Represented
page to learn more.