19 color, 5 b&w illustrations
$85.00

Back Order
Ships in 4-6 weeks.
GO TO CART
Tales of Idolized Boys
Male-Male Love in Medieval Japanese Buddhist Narratives
University of Hawai'i Press
In medieval Japan (14th–16th centuries), it was customary for elite families to entrust their young sons to the care of renowned Buddhist priests from whom they received a premier education in Buddhist scriptures, poetry, music, and dance. When the boys reached adolescence, some underwent coming-of-age rites, others entered the priesthood, and several extended their education, becoming chigo, or Buddhist acolytes. Chigo served their masters as personal attendants and as sexual partners. During religious ceremonies—adorned in colorful robes, their faces made up and hair styled in long ponytails—they entertained local donors and pilgrims with music and dance. Stories of acolytes (chigo monogatari) from the fourteenth to sixteenth centuries form the basis of the present volume, an original and detailed literary analysis of six tales coupled with a thorough examination of the sociopolitical, religious, and cultural matrices that produced these texts.
Sachi Schmidt-Hori begins by delineating various dimensions of chigo (the chigo "title," personal names, gender, sexuality, class, politics, and religiosity) to show the complexity of this cultural construct—the chigo as a triply liminal figure who is neither male nor female, child nor adult, human nor deity. A modern reception history of chigo monogatari follows, revealing, not surprisingly, that the tales have often been interpreted through cultural paradigms rooted in historical moments and worldviews far removed from the original. From the 1950s to 1980s, research on chigo was hindered by widespread homophobic prejudice. More recently, aversion to the age gap in historical master-acolyte relations has prevented scholars from analyzing the religious and political messages underlying the genre. Schmidt-Hori's work calls for a shift in the hermeneutic strategies applied to chigo and chigo monogatari and puts forth both a nuanced historicization of social constructs such as gender, sexuality, age, and agency, and a mode of reading propelled by curiosity and introspection.
Tales of Idolized Boys is the first book-length study of chigo (young male acolytes whose functions included erotic labor). As part of the third wave of Anglophone scholarship to tackle issues of gender, sexuality, and power in the literary culture of premodern Japan, it sheds important light on the understudied chigo and performs important work for the broader field by synthesizing contemporary Anglophone and Japanophone conceptual work in gender and sexuality studies with premodern literary scholarship.
Highly engaging and original, Tales of Idolized Boys tackles a sorely neglected theme, namely same-sex love in medieval Japan, and does so through a detailed examination of a large corpus of tales around the figure of the chigo. The book will be of deep interest not only to scholars of Japan working on gender and sexuality, but equally to those who seek to understand the historically contingent and polymorphous nature of sex, love, and desire from a comparativist perspective.
Sachi Schmidt-Hori is assistant professor in Japanese literature at Dartmouth College.
Find what you're looking for...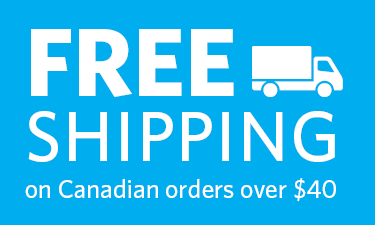 Publishers Represented
UBC Press is the Canadian agent for several international publishers. Visit our
Publishers Represented
page to learn more.