$31.95

Back Order
Ships in 4-8 weeks.
GO TO CART
Talking about Domestic Abuse
A Photo Activity Workbook to Develop Communication between Mothers and Young People
Jessica Kingsley Publishers
Talking about Domestic Abuse is an activity pack for children of nine years and above and adolescents where families have experienced domestic abuse, to help and encourage them to open up to their mothers about their distressing experiences.Based on the authors' work with families who have experienced domestic abuse, the activities are designed around four important themes: building self-esteem; naming feelings; facilitating communication between mothers and children; and talking about personal experiences, including domestic violence, and are accompanied by photographs which act as prompts for discussion. The authors explain the need of young people to communicate with their parents about painful memories. They also establish practical 'ground rules' on how mothers can enter into that communication successfully and how to make the most of the activities provided. Further information is also given on support services that are available to families coping with domestic abuse.This will be an essential tool for families including young people who have lived through domestic abuse, as well as social workers and other professionals working with them.
'Talking about Domestic Abuse is an excellent resource for working with children from approximately nine years to adolescents who have experienced domestic abuse. The main focus of the activities is to develop a safe, accepting environment where young people and their mothers can tell their stories, explore concerns, share triumphs and discover their uniqueness, enabling them to move forward together. Both books would be essential tolls for practitioners working with children and young people whose families have experienced domestic abuse. They are clearly written and illustrated in an engaging style that grasps the readers' attention. They also deepen the understanding of how and why a creative approach with children can work in the healing process.'- Counselling Children and Young People'Developed for use with mothers and young people who have experienced domestic violence, this is a very useful book. It has a good section on the type of experiences people may have had and how this might impact on them, which is likely to be helpful to mothers wanting to start doing this work with their children... The book is designed to be used with children from 9 years old to adolescence and might be too simplistic a format for older children. However, the activities would give parents helpful suggestions about ways to talk with older children too.'- youthinmind.co.uk'Mother: 'I found the book useful in gaining an understanding of what my children felt was good about living in our new home in comparison to when we were in refuge a year ago without having to ask the question so directly'.Children: 'The pages were fun and it was good to colour in with Mum and my sisters. Mum didn't know how much I liked sleeping in bunk-beds'.Student Social Worker: 'This resource gave the children I worked with a safe environment to explore their past experiences, display their emotions and empower them to recognise that their voices need to be heard so that the healing process can begin'My views: 'How refreshing to work with families by addressing how domestic abuse has and can affect the family unit with an activity resource that is both user friendly and child-focused. The book has equipped families with an approach for tackling a delicate issue and its effect on the family in a way that is empowering, open and honest and allows them to move forward positively'.'- www.adoption-net.co.uk'I believe that anything which helps to encourage children to talk about their experiences should be welcomed, and this book sets out clearly the rules and tips for getting started. Domestic abuse is rife in our society and as any professional knows it is often hidden behind closed doors. Even today there is still some shame attached to admitting there is domestic violence at home- the secrecy adds an intolerable burden on all family members. The activities in this workbook were developed with the help of mothers and young people who have lived with domestic abuse.'- www.familyonwards.com
Cathy Humphreys, Ravi K Thiara, Agnes Skamballis and Audrey Mullender form the research team for the Centre for the Study of Safety and Wellbeing, at the University of Warwick. Cathy Humphreys is a Senior Lecturer in the School of Health and Social Studies at the University of Warwick. Ravi K Thiara is Senior Research Fellow in the School of Health and Social Studies at the University of Warwick. Audrey Mullender is Principal of Ruskin College, Oxford University. Her distinguished research career has focused on domestic violence, post-adoption issues for birth relatives and groupwork theory.
Acknowledgements. Foreword by June Freeman. Introduction and guidance. Section 1: Early days. 1. Things about me and Mum. 2. Feelings tree. 3. What makes us feel good. 4. What I think about the place where I live now. 5. Shared living areas - what's the big idea? 6. Having a bad day. 7. Feelings puzzle. 8. Checking in. Section 2: Talking about things that matter. 9. Sharing the good times: A starring memory. 10. The secrecy habit. 11. Don't bottle it up! Talking about feelings. 12. Excitement and fear. 13. Let's talk about anger. 14. Things I like and things Mum likes. 15. Changes in my family. 16. Feelings about Dad. 17. Chilling out. 18. Other issues outside the home. Section 3: Moving on. 19. Keeping track of my life. 20. Worries and excitement. 21. Risks and safety. 22. Changes we have made. 23. Moving on - where next? 24. Looking backwards, looking forwards. Certificate. Reflection sheet and feedback form. Conclusion. Useful contacts.
Find what you're looking for...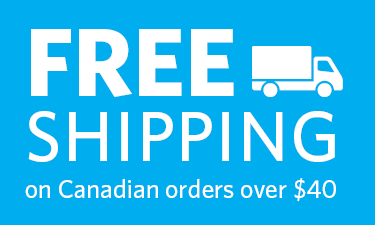 Stay Informed
Receive the latest UBC Press news, including events, catalogues, and announcements.
Publishers Represented
UBC Press is the Canadian agent for several international publishers. Visit our
Publishers Represented
page to learn more.