$28.95

Back Order
Ships in 4-8 weeks.
GO TO CART
Talking Teenagers
Information and Inspiration for Parents of Teenagers with Autism or Asperger's Syndrome
Jessica Kingsley Publishers
Ann Boushéy's teenage son Jon was diagnosed with high-functioning autism in kindergarten. Having mastered the day-to-day challenges that parenting a young child with autism or Asperger's Syndrome pose, Talking Teenagers considers questions surrounding parenting across the spectrum during the teenage years.
Written out of her own experience, this inspirational book provides the information that will encourage other parents with teens on the autism spectrum. Covering everyday topics, from what to take on vacation and dealing with anger, to sex education and planning for the parents' own demise, Ann ends each chapter with thoughtful vignettes: "Chicken Nuggets for the Soul".
After reading this book, parents will come away with a sense of empowerment and feeling that they are not alone, while professionals will gain a valuable and compassionate insight into the world of parenting a teenager on the autism spectrum.
I would strongly recommend this book for parents and/or educators of teenagers on the autistic spectrum. Boushey's style of writing creates a compelling and informative dialogue. The dialogue is in manageable sections covering a substantial number of extremely important issues and seeks to provide inspiring insight into tough questions. Throughout the book there are numerous references to literature and website addresses. – GAP Good Autism Practice
This book gives a wealth of insight to the reader. – Seen and Heard
Written by a mother as a resource for other parents of young people who have asd. Focuses on everyday topics, problems and tactics. – BILD - Current Awareness Newsletter
Ann Boushéy is the parent of Jon, a teenager with autism. She has a Master's Degree in Creative Writing and lives with her family in the Mid-west, USA. She is the author of Parent to Parent: Information and Inspiration for Parents Dealing with Autism or Asperger's Syndrome, also published by Jessica Kingsley Publishers.
Introduction. 1. A parent's heartache-ever present. Chicken nugget #1: HFA or AS? What's the Diff? 2. What do I tell people about autism? Chicken nugget #2: What do we do with the good intentions of others? 3. IEPs and those elusive goals. Chicken nugget #3: Autism and gray. 4. Charting growth. Chicken nugget #4: Living with fear 5. Understanding Jon's way of understanding: Or, Lost in Translation is not just a movie title. Chicken nugget #5: "Sometimes it's all Greek to me too!"-explaining terminology 6. What to take on vacation. Chicken nugget #6: On perseveration-"Stop beating that dead horse!" 7. What about anger? Just because your child has a disability, doesn't make you a doormat! Chicken nugget #7: "I love you, but we are not connected at the hip!" 8. Straight talk for parents: "We need to be like the Energizer Bunny, we must keep going and going…" Chicken nugget #8: Birthday parties-so simple, yet so impossible. 9. An interview with the school counselor. Chicken nugget #9: "Is there a lesson in these socks?"-dealing with tactile issues. 10. A bully by any other name is still a bully. Chicken nugget #10: When parents hit a brick wall in communication. 11. An interview with an expert on autism-Dr. B.J. Freeman. Chicken nugget #11: Literally speaking. 12. Choosing your battles: Fighting the system. Chicken nugget #12: "Get off my back! Please!" -understanding rudeness. 13. An interview with a parent expert-Emily Perl Kingsley. Chicken nugget #13: Stopping to note the successes-a trip to the dentist. 14. Planning for our own demise: an interview with an attorney. Chicken nugget #14: Changing my view. 15. Resources remix: Useful information and resources. Chicken nugget #15: "We must see differently!" 16. Explaining their differences to our teens. Chicken nugget #16: Thoughts on normal. 17. A case for empathy. Chicken nugget #17: "But do I have to fix him?" 18. The s-e-x word meets the a-u-t-i-s-m word. Chicken nugget #18: Waiting for the other shoe to drop-optimistically being pessimistic. 19. Charting behaviours. Chicken nugget #19: Three steps forward, one step back-not the latest dance craze. 20. Family members and autism: The Good, the Bad, and the Ugly. Chicken nugget #20: Finding hope at the library. 21. Autism and religion. Chicken nugget #21: Angels by my side. 22. Shadow dancing. Chicken nugget #22: Serendipity-the sauce for those nuggets! Epilogue. References. Subject Index. Author Index.
Find what you're looking for...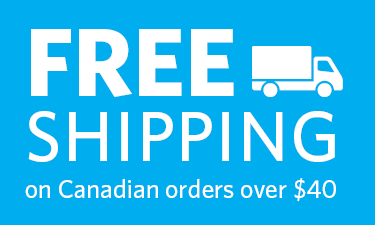 Publishers Represented
UBC Press is the Canadian agent for several international publishers. Visit our
Publishers Represented
page to learn more.