Teach Me With Pictures
40 Fun Picture Scripts to Develop Play and Communication Skills in Children on the Autism Spectrum
Jessica Kingsley Publishers
An easy-to-use resource for professionals and parents, this book provides fun and practical ideas to help motivate and extend communication and play skills in children with autism with the support of pictures.
The book describes how picture scripts can help facilitate play and learning and provides 40 photocopiable scripts across a range of different activities such as drawing, cooking, using construction toys, imaginative play, arts and crafts, and life skills. Tasks are presented in small manageable step-by-step picture sequences and support a range of skills including following instructions, increasing independence, comprehension, story-telling and choice-making. Readers can print copies of the scripts from the CD-ROM that accompanies the book.
Ideal for special education teachers, early years practitioners, speech and language therapists, occupational therapists, and parents, this will be an excellent tool for any classroom, home or therapy setting.
This book provides a very valuable resource of step-by step visual instructions - picture scripts - for a range of everyday activities. Without being prescriptive in putting forward a particular "approach", the accompanying text in each chapter clearly explains the importance of using the visual strengths of children with autism and making their lives more predictable and easier to understand. Many of the scripts will be directly useful to teachers, parents and others involved with children with autism, and other communication difficulties, across a wide range of ages and abilities. The principles will enable many more personalised scripts to be developed to suit the individual child and his or her situation. – Phil Christie, Consultant Child Psychologist, The Elizabeth Newson Centre
Includes a CD-Rom of printable scripts along with photocopiable pages of black and white pictures, and is the perfect pick for parents and teachers who want to encourage skills in children on the autism spectrum. – Midwest Book Review
From the start of this book, it's clear, non jargonistic language makes it easy to read, understand and follow... This book I feel could easily be utilised equally by parents, support staff and professionals alike... Both the images contained within the book and those accessed via the accompanying CD-ROM, demonstrate the type of illustrations required to hopefully aid skill development and understanding for a child on the autistic spectrum, By giving the reader permission to photocopy and utilise these images, it will hopefully increase the likelihood of this useful techniques of skills teaching being attempted by those who read the book... This book with its easy to follow, visual pictures and simple language is a wonderful resource to begin to open up communication and skill development for children on the autistic spectrum, their families and all those that support them. As the saying goes "it does what it says on the tin!" – The Newsletter of the College of Occupational Therapists, Specialist Section, people with learning disabilities
Whether a child has the gift of speech or not, pictures are a powerful way of unlocking meaningful communication. As a parent of a daughter with severe autism, I understand the incredible frustration of feeling powerless to help my child. Improving communication with a tool such as picture scripts gives the child greater independence and gives the parent the ability to interact with their child. Teach Me with Pictures is an invaluable resource for anyone living or working with a child with autism. I wish we had had it when our daughter was young. – Arthur Fleischmann, father of Carly Fleischmann and co-author of Carly's Voice: Breaking Through Autism
This comprehensive "how-to" book leaves no stone unturned! From the detailed instructions for caregivers to the carefully-rendered picture scripts that teach a wide variety of skills, Teach Me With Pictures and its accompanying CD-ROM puts an engaging, easy-to-implement intervention package into the hands of parents and professionals. – Diane Twachtman-Cullen, PhD, CCC-SLP, Editor-in-Chief of Autism Spectrum Quarterly
This is an easy to use resource, full of practical learning activities to help motivate and extend the communication skills of children with autism by stimulating their visual channels. – SNIP
The use of visual schedules/scripts has been endorsed as an evidence-based strategy for individuals with autism in a number of recent research reviews. Now, this clever book offers a user-friendly collection of visual scripts that will support the development of communication, play and daily living skills while saving valuable preparation time! Beautifully illustrated and practical, this is a must-have for both parents and clinicians. – Pat Mirenda, PhD, BCBA-D, Professor in Department of Educational & Counselling Psychology, and Special Education, The University of British Columbia, Canada
This resource provides strategies for supporting the communication and daily living skills of young and older children with autism. The authors have translated current research into naturalistic interventions, and contemporary practices into simple and clear strategies, thereby ensuring their practical application in everyday contexts. I recommend this book to families, clinicians, teachers and anyone who supports children with autism and others experiencing communication difficulties. – Teresa Iacono, PhD, Professor of Rural and Regional Allied Health, Faculty of Health Sciences, La Trobe University, Australia
Simone Griffin is a speech and language therapist and has worked with children with speech, language and communication impairments for the past 12 years in Australia, UK and Canada. She has worked in school, hospital and clinic settings, as well as running her own independent speech therapy practice in Toronto, Canada. She is co-author of Motivate to Communicate: 300 Games and Activities for Your Child with Autism also published by Jessica Kingsley Publishers. Ruth Harris is a specialist speech and language therapist working in the UK with children and adolescents with autism and learning disabilities. She is currently based in a multi-disciplinary CAMHS team, and has also worked extensively in schools and early years settings. Linda Hodgdon, M.Ed., CCC-SLP is a Speech-Language Pathologist who is internationally known as a pioneer in developing the use of visual strategies to support communication for students with the communication, behavior or social skill challenges that are common in Autism Spectrum Disorders (ASD). Linda is the author of the international best-seller, Visual Strategies for Improving Communication: Practical Supports for Autism Spectrum Disorders. She lives in Troy, Michigan.
1. Introduction. 2. Pretend Play. 3. Drawing Pictures. 4. Building and Construction Games. 5. Cooking. 6. Arts and Crafts. 7. Everyday Living.
Find what you're looking for...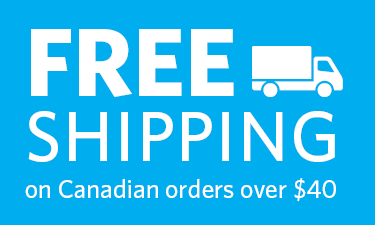 Publishers Represented
UBC Press is the Canadian agent for several international publishers. Visit our
Publishers Represented
page to learn more.