$54.00

Back Order
Ships in 4-8 weeks.
GO TO CART
Teaching the Basics of Theory of Mind
A Complete Curriculum with Supporting Materials for Children with Autism Spectrum Disorder and Related Social Difficulties Aged Approximately 5 to 9 Years
Jessica Kingsley Publishers
This manual contains a 12-week curriculum designed to incorporate amulti-sensory approach to developing the critical and basic aspects ofTheory of Mind (ToM). The activities are designed to be used withchildren aged 5-9, who have been diagnosed with an Autism SpectrumDisorder (ASD) or who have related social challenges.
By building on Cognitive Behavioural Therapy principles, this bookshows how teaching ToM to young children can help them to betterunderstand the emotions and actions of people around them. Thiscurriculum has been designed to enhance the development of ToM andsubsequently enhance social understanding in children who demonstratechallenges with pre-requisite skills that lead to successful socialrelationships and situations. As well as practical advice andsupplementary materials such as worksheets and cut-out-and-use flashcards, this book includes reinforcement activities to be carried out athome with parents and care givers.
Written by Dr Kirstina Ordetx, an experienced DevelopmentalPsychologist and CBT specialist, this book is essential reading forteachers and other professionals working with children with ASDs andrelated social difficulties, including SENCOs, behavioural therapists,speech and language therapists and occupational therapists, wanting toexplore the benefits that ToM can bring to pre-adolescent children.
Theory of Mind (ToM) is an all too important topic in the lives of
individuals with autism spectrum disorder. To date, few materials have
bridged the research to practice gap of ToM. In this book, Ordetx has
done just that. Her 12-week curriculum is elegant and easy to implement
in a classroom or clinical setting. Lessons require little time to
prepare and are very motivating for learners. This book has the
potential to change the social understanding of learners on the
spectrum and guide them in developing meaningful relationships.
Kirstina Ordetx is a Developmental Psychologist andCognitive Behavioral Therapy (CBT) specialist, with over twentyyears' experience of providing developmental and therapeuticinterventions to children with ASDs and related social and learningchallenges. She is the founder of the Pinnacle Academy, a privateschool for exceptional students in Sarasota, Florida. She directs theschool program, provides individual and group therapies, presents atstate and national conferences and teaches on graduate programs inpsychology and behavioral sciences. She lives in Bradenton,Florida.
Preface. Introduction. The Role of Early Development in SocialEfficacy. About the Program. Curriculum Activities. Activity 1: NameThat Feeling. Activity 2: What Makes Me Feel… Activity 3: Followthe Eyes. Activity 4: Mirror Mirror. Activity 5: Alike and Different.Activity 6: Good Guesses. Activity 7: Real or Pretend. Activity 8:Question Webs. Activity 9: Chatter Ladder. Activity 10: Point of View.Activity 11: Me vs. We. Activity 12: Self-Assessment. Appendix A:Building Comprehension Skills. Appendix B: Caregiver Letters. AppendixC: Parent Social Questionnaire. Appendix D: Video Consent Form.Appendix E: Skill Assessment Scale. Appendix F: Target Skill Paradigm.Appendix G: My Feelings Worksheet. Appendix H: Alike and DifferentComparison Grid. Appendix I: Venn Diagram Worksheet. Appendix J:Questions Prompt Sheet. Appendix K: Question Web Worksheet. Appendix L:Chatter Ladder Worksheet. Appendix M: Self-Assessment Worksheet.Recommended Reading. References. Feelings Photo Cards (Unlabelled).Feelings Photo Cards (Labeled). Feelings Labels Cards. Follow the EyesCards. Riddles Cards. Picture Clues Cards. As If Cards. Point of ViewPrompt Cards. Me vs We Cards.
Find what you're looking for...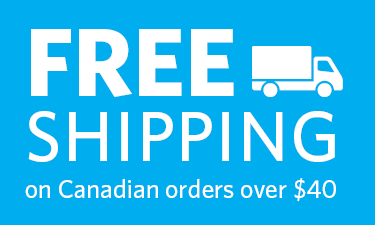 Stay Informed
Receive the latest UBC Press news, including events, catalogues, and announcements.
Publishers Represented
UBC Press is the Canadian agent for several international publishers. Visit our
Publishers Represented
page to learn more.