$78.00

Back Order
Ships in 4-6 weeks.
GO TO CART
Teika
The Life and Works of a Medieval Japanese Poet
University of Hawai'i Press
Fujiwara no Teika (1162–1241) was born into an illustrious lineage of poets just as Japan's ancien régime was ceding authority to a new political order dominated by military power. Overcoming personal and political setbacks, Teika and his allies championed a new style of poetry that managed to innovate conceptually and linguistically within the narrow confines of the waka tradition and the limits of its thirty-one syllable form. Backed by powerful patrons, Teika emerged finally as the supreme arbiter of poetry in his time, serving as co-compiler of the eighth imperial anthology of waka, Shin Kokinshū (ca. 1210) and as solo compiler of the ninth.
This first book-length study of Teika in English covers the most important and intriguing aspects of Teika's achievements and career, seeking the reasons behind Teika's fame and offering distinctive arguments about his oeuvre. A documentary biography sets the stage with valuable context about his fascinating life and times, followed by an exploration of his "Bodhidharma style," as Teika's critics pejoratively termed the new style of poetry. His beliefs about poetry are systematically elaborated through a thorough overview of his writing about waka. Teika's understanding of classical Chinese history, literature, and language is the focus of a separate chapter that examines the selective use of kana, the Japanese phonetic syllabary, in Teika's diary, which was written mainly in kanbun, a Japanese version of classical Chinese. The final chapter surveys the reception history of Teika's biography and literary works, from his own time into the modern period. Sometimes venerated as demigod of poetry, other times denigrated as an arrogant, inscrutable poet, Teika seldom inspired lukewarm reactions in his readers.
Courtier, waka poet, compiler, copyist, editor, diarist, and critic, Teika is recognized today as one of the most influential poets in the history of Japanese literature. His oeuvre includes over four thousand waka poems, his diary, Meigetsuki, which he kept for over fifty years, and a fictional tale set in Tang-dynasty China. Over fifteen years in the making, Teika is essential reading for anyone interested in Japanese poetry, the history of Japan, and traditional Japanese culture.
Revolutions in art are always accompanied by inter-generation clashes, and Atkins' invocation of a dynamic literary scene where artists do battle over the future of their form is vivid and entertaining.
In this refreshingly accessible analysis of the poetics of Fujiwara no Teika (1162–1241), Atkins (Univ. of Washington) tackles the murky topic of the aesthetics of medieval Japanese poetry with rare clarity and precision. . . . Highly recommended.
Fujiwara no Teika was one of the most influential intellectuals of medieval and early modern Japan, yet for a generation his work has been neglected in English language scholarship. Paul Atkins remedies this lamentable gap in this book with remarkable insight, meticulous scholarship, and enviable ingenuity. He opens the full spectrum of Teika's brilliance to his readers but doesn't shy away from his failings; he deepens our understanding of the rich context in which one of Japan's greatest poets created his extraordinary verse and opens vistas on the scholarship, fiction writing, and personal life of Teika that have been practically unknown to the West.
This is the first book in English devoted to Fujiwara no Teika, one of Japan's greatest poets. This much-needed work brings together a wealth of information, informing us not only about this central literary figure but about his historical and literary context. By giving us a greater sense of Teika's overall range of literary activities and oeuvre and of his influence on later writers, Atkins brings our image of Teika into clearer focus.
Paul S. Atkins is associate professor of Japanese and department chair in the Department of Asian Languages and Literature at the University of Washington.
Find what you're looking for...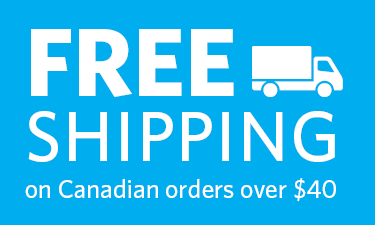 Publishers Represented
UBC Press is the Canadian agent for several international publishers. Visit our
Publishers Represented
page to learn more.