The AiA Gluten and Dairy Free Cookbook
Jessica Kingsley Publishers
Containing over 400 gluten and dairy free recipes, the book will be invaluable to all those whose diet is restricted due to food intolerances. An increasing number of people on the autism spectrum are turning to the gluten and casein free diet and finding that many of the more troublesome symptoms are significantly alleviated. Coeliacs, and those with lactose and other intolerances will also find a wealth of useful ideas for cooking without gluten or dairy products and expanding what may initially seem a very restrictive repertoire of possible meals.
'Unlike other books that explore the rationale behind a GF/CF diet, this one focuses on recipes. All are excellent owing to their explicit directions and variety. People with all manner of tastes will find something to like. Plus, there's kid appeal.'- Library Journal'If you're on a gluten or dairy-free diet and are struggling for innovative meal ideas, try Marilyn Le Breton's Gluten & Dairy-Free Cookbook.'- Disability Now'The cookbook has clearly been written with passion and a good deal of insight and practical knowledge and experience of the subject. It is comprehensive and strives to expand what could easily be a potentially restricted diet. I feel it would be a very useful addiction to all dietetic departments and would make a practical resource for a family with an autistic child, following an exclusion diet under medical supervision.'- Dietetics Today'Although this book has been compiled for children with Autistic Spectrum Disorders on strict casein, gluten, MSG, aspartame and DGA free diets, it contains such a wealth (over 400) of imaginative dairy and gluten/wheat free recipes that it would be invaluable to anyone struggling with a gluten or casein free diet.Including contributions from many parents, the bulk of the recipes come from Marilyn herself or from Barbara Powell or Barbara's kitchen - queen of seriously delicious gluten free baking! An excellent investment for any 'special diet' kitchen.'- The Inside Story
Marilyn Le Breton is the mother of two sons, one of whom is autistic and has benefited considerably from a gluten and casein free diet.Allergy induced Autism is a U.K. based charity dedicated to identifying the underlying causes and biochemical effects of autistic spectrum disorders. Since gaining charitable status in 1997, AiA has gone from strength to strength with an explosion in membership. International seminars, presentations and conferences have served to heighten awareness of the condition, providing a platform for medical research and a focal point for scientists, clinicians and parents.
Acknowledgments. Preface from the Editor. Foreword from Rosemary Kessick (CEO of AiA). Introduction. Please Read before Starting to Cook. Gluten Free Flour Mix. Converting Traditional Baking Recipes. Egg Substitution Suggestions. Dairy Substitutions in Baked Products. Useful Substitutions I. Useful Substitutions II. Natural Food Dyes. UK and USA Cookery Terms. Bakery Goods: Bread, Rolls and Pizza Bases. Pancakes and Waffles. Biscuits and Cookies. Cakes, Brownies, Muffins and Donuts. Cake Toppings, Icings and Fillings. Desserts and Puddings. Soups. Pasta and Pasta Sauces. Rice Based Dishes. Stews and Casseroles. Meat Based Meals. Poultry Based Meals. Fish and Seafood Based Meals. Sausage Based Meals. Vegetarian and Vegan Meals. Snacks. Condiments, Sauces, Marinades, Pates and Dips. Sauces, Stocks and Gravies. Pastry. Candy. Miscellaneous Food Items. Non-food Items. Appendix I: Travelling with a Food Allergic Child. Appendix II: Travelling and Holidaying with an AiA Child. Appendix III: School Lunch Suggestions for the AiA Child. Appendix IV: Allergen Free School Lunches. Appendix V: Details of Commercial Contributors. Index.
Find what you're looking for...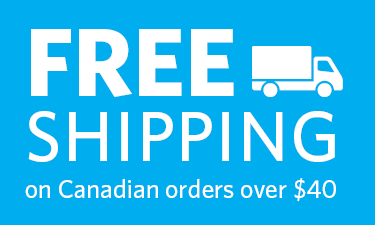 Publishers Represented
UBC Press is the Canadian agent for several international publishers. Visit our
Publishers Represented
page to learn more.