The Art and Alchemy of Chinese Tea
Jessica Kingsley Publishers
, Singing Dragon
The fine art of preparing and drinking tea has become a hallmark of Chinese civilization, handed down through the ages in China by monks and martial artists, doctors and hermits, emperors and alchemists. In his latest book, Daniel Reid explores Chinese tea in its manifold varieties, its long and colorful historical development in China, and its refinement as a mainstay of Chinese culture.
He describes the principles that lie at the heart of tea culture in China, the potent medicinal properties of Chinese tea, and how to cultivate Cha Dao, the Daoist way of tea, in daily life. A central section of the book explores for the first time the alchemy of Chinese tea, an esoteric aspect of Chinese tea culture that remains unexplored by modern science but was known and cultivated in ancient China. Jin Dan, the 'golden elixir of life' is the elusive essence that resides dormant within tea (as in some other plants and minerals) and can be extracted, activated and transferred to the human system to protect health, prolong life, and enhance mental performance. The author looks at how and why this works, and explains the chemical transformations that take place as well as explaining the energetic transfer that takes place when tea is prepared by a Master.
Illustrated with many photographs, by Christan Janzen, the book contains detailed descriptions of many Chinese tea varieties, especially the High Mountain Oolong Tea of Taiwan, which is considered by many to be the pinnacle of perfection in both the art and alchemy of Chinese tea. The book also contains entertaining tea anecdotes from the author's 'Tea Tidings' bulletin, and a useful glossary of Chinese tea terms. Tea lovers, as well as those with an interest in tea culture, the Dao, and Chinese history and culture, will find this book an absorbing and revelatory read.
Daniel Reid is a leading expert on Eastern philosophy and medicine and bestselling author of Tao of Health, Sex and Longevity, Complete Book of Chinese Health & Healing, Complete Guide to Chi-Gung, and Handbook of Chinese Healing Herbs. He holds an M.A. in Chinese Language and Civilisation from the Monterey Institute of International Studies and has studied under various Chinese masters in Taiwan. Christian Janzen is an audiovisual artist who specialises in photography and video documentation, and the founder of Tripfabrik, a media production company based in Germany. For the past five years, he has worked in China to document the art and spirit of Chinese tea culture.

Foreword by Master Zhongxian Wu

Preface

Introduction: "Tea and Zen Are One Taste"

1. "Sweet Dew from Heaven": The Story of Tea in China

2. "All the Tea in China": Branches of the Chinese Tea Tree

3. "Green Gold": The Alchemy of Chinese Tea

4. "The Summit": High Mountain Oolong Tea

5. "Tea Tidings"

Glossary of Chinese Tea Terms

Recommended Reading

Index
Find what you're looking for...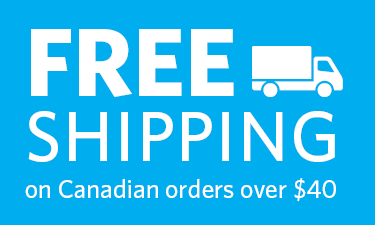 Publishers Represented
UBC Press is the Canadian agent for several international publishers. Visit our
Publishers Represented
page to learn more.