The Asperkid's Launch Pad
Home Design to Empower Everyday Superheroes
Jessica Kingsley Publishers
For Asperkids, home is both their protected lair and their launchpad into a neurotypical world. In this unique book, JenniferO'Toole provides parents with all the help they need in planningtheir home environment to encourage their Asperkid superheroes tosoar.
The Asperkid's Launch Pad is a visually-ledinstructional guide to preparing a home environment that supports thedevelopment of children with Asperger syndrome. From a bedroom lightswitch that the child can easily reach, to a tucked-away safe placethat he or she can retreat to when feeling overwhelmed or anxious,small changes in the home can boost the child's self-confidence,independence, comfort, and life skills. Award-winning author JenniferO'Toole gives readers a walk-through tour of her home, showing,room by room, how physical surroundings affect Asperkids andhighlighting the latent learning opportunities in every space andobject.
Beautifully presented with colour photographs throughout, thisfunctional and fun book will win a place in the homes (and hearts) ofall parents of children with Asperger syndrome.
Jennifer Cook O'Toole has Asperger syndrome and isthe mother of three young Asperkids. She graduated from BrownUniversity, and attended Columbia University's Graduate School ofSocial Work. In 2012, she won the GRASP (Global and RegionalAsperger Syndrome Partnership) Distinguished Spectrumite Medal, as wellas the 2012 Temple Grandin Award for "outstanding accomplishmentand contribution to [her] family and community." She is theauthor of Asperkids and The Asperkid's (Secret) Bookof Social Rules.
Acknowledgements. Superhero Designer Quarterly. Part I. Room-by-Room
House Tour. What Belongs (and What Doesn't) In a Truly Dreamy
Bedroom. All Good Parties End Up in the Kitchen. (Ahem.) The Potty. The
Privy. The Restroom. The Washroom. La Toilette. Domestic Bliss AKA:
Everyone Has to Know How to Wash His Own Socks. "My Corner of the
Sky": Physical Security Begets Emotional Calm. Three Purposeful
Places: Playrooms, Study Spaces, and Launch Pads. The Original
Playstation: Outside Your Asper-fabulous Home. Part II. The "The
Anti-Catalog" Must-Haves: Inspiration, Not Perspiration. The
Curious Incident of the Frog Print on the Ceiling. Part III. Where
Their Stories Begin: Prepared Hearts Taking Off from Prepared Homes.
Resources for Laying Out Your Lair.
Find what you're looking for...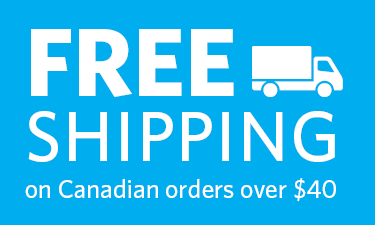 Publishers Represented
UBC Press is the Canadian agent for several international publishers. Visit our
Publishers Represented
page to learn more.