$36.95

Back Order
Ships in 4-6 weeks.
GO TO CART
The Believer
Alien Encounters, Hard Science, and the Passion of John Mack
University of New Mexico Press
, High Road Books
The Believer is the weird and chilling true story of Dr. John Mack. This eminent Harvard psychiatrist and Pulitzer Prize-winning biographer risked his career to investigate the phenomenon of human encounters with aliens and to give credibility to the stupefying tales shared by people who were utterly convinced they had happened.

Nothing in Mack's four decades of psychiatry had prepared him for the otherworldly accounts of a cross section of humanity including young children who reported being taken against their wills by alien beings. Over the course of his career his interest in alien abduction grew from curiosity to wonder, ultimately developing into a limitless, unwavering passion.

Based on exclusive access to Mack's archives, journals, and psychiatric notes and interviews with his family and closest associates, The Believer reveals the life and work of a man who explored the deepest of scientific conundrums and further leads us to the hidden dimensions and alternate realities that captivated Mack until the end of his life.
Detailed, thoughtful, and entertaining. . . . Ralph Blumenthal is a sympathetic biographer and, perhaps, a kindred spirit.'--Nick Pope, The Seminary Co-op Bookstore blog
A compelling biography. . . . This well-researched account uses Mack's personal journals, archives, and notes, along with interviews of close friends and family members, to capture the full picture of Mack's life and genius.'--Marissa Mace, Library Journal
Based on fifteen years of research, interviews, and exclusive access to Mack's archival material, The Believer is the story of a brilliant man whose breadth of interests generated a lifetime of achievements. Believers will appreciate the book's extensive cosmic phenomena, and nonbelievers will find a unique chronicle of an unquenchable human spirit.'--Amy O'Loughlin, Foreword Reviews
This extraordinary biography reads like a fast-paced thriller. It deftly weaves the detailed richness of John Mack's genius and complex life through the historical backdrop of the alien-abduction phenomena. Ralph Blumenthal has so beautifully captured the essence of Mack's soul and his relentless curiosity that by the end of the book I mourned that Mack is no longer with us.'--Trish MacGregor, coauthor of Aliens in the Backyard: UFO Encounters, Abductions, and Synchronicity
As a person sane enough to hold a driver's license, I say, what are we to make of Mack's findings? Read this gripping, factual account of a mental-health pioneer and truth-seeker by a soundly accredited successful author, veteran New York Times foreign correspondent, and reporter. Decide for yourselves and then tell me!'--Dan Aykroyd
Anyone who is intrigued by the involvement of John Mack, a psychiatrist on the faculty of Harvard, or by the interest of psychiatrists in the anomalous in general and UFOs in particular, should not miss reading this book! It is filled with details on the topic, both pro and con, that are not publicly available in any other place that I know.'--David J. Hufford, author of The Terror That Comes in the Night: An Experience-Centered Study of Supernatural Assault Traditions
John Mack was one of the few prominent American intellectuals who saw and said what was, and still is, really at stake in the UFO phenomenon--reality itself. And Ralph Blumenthal is the perfect biographer to take up Mack and bring him to life, in all his humanity and complexity, on the page. A major achievement.'--Jeffrey J. Kripal, author of The Flip: Epiphanies of Mind and the Future of Knowledge
Ralph Blumenthal was an award-winning reporter for the New York Times. He coauthored the Times article in 2017 that broke the news of a secret Pentagon unit investigating UFOs, and he is the author of four nonfiction books including Miracle at Sing Sing: How One Man Transformed the Lives of America's Most Dangerous Prisoners. A distinguished lecturer at Baruch College, he lives in New York City.
Find what you're looking for...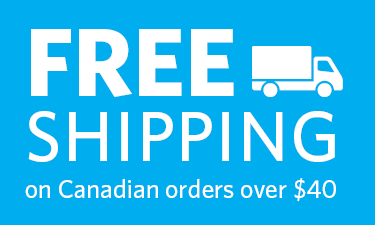 Publishers Represented
UBC Press is the Canadian agent for several international publishers. Visit our
Publishers Represented
page to learn more.