The Bomb in the Wilderness
Photography and the Nuclear Era in Canada
Photographs provide a link between the nuclear past and present, and they play a significant role in shaping the public's perception of nuclear events. What can they reveal about Canada's nuclear footprint?
The Bomb in the Wilderness contends that photography is one of the principal ways, if not the primary way, that Canadians have represented, interpreted, and remembered nuclear activities since 1945. During the Second World War, Canada was a member of the Manhattan Project, the consortium that developed the atomic bombs dropped on Japan. The impact of Canada's nuclear programs has been felt ever since the destruction of Hiroshima and Nagasaki, and the reach of those programs – its nuclear footprint – has been global.
John O'Brian puts nuclear risk at the centre of his deeply informed inquiry. Do photographs alert viewers to nuclear threat, numb them to its dangers, or by some strange calculus accomplish both? This wide-ranging and personal account of the nuclear era presents and discusses more than a hundred photographs, ranging from military images to the atomic ephemera of consumer culture. We need this fascinating analysis, to ensure that we do not look away.
This book will have broad appeal, speaking not only to scholars of art history and photography, the Cold War, and the nuclear era, but also to other readers interested in these topics.
O'Brian's history of Canada's involvement in the nuclear story forms an eye-opening reminder that, however we perceive the world, our individual view is never the whole picture.
Art historian O'Brian has brought together all his powers of observation and perception to help us rethink how we view the history and the mystery of the bomb.
Employing an accessible yet scholarly approach, O'Brian does scholars of environmental, nuclear, and Cold War-era visual culture a great service as he brings together images and ideas in an interconnected web of analysis that complicates the chronological narrative of events, [showing] us that photography may either alert us to nuclear risk or numb us to its dangers.
The Bomb in the Wilderness finds beauty in grotesque places. It validates the reader's Cold War paranoia and will most likely make them feel like they weren't paranoid enough. It works on so many levels.
O'Brian's wide-ranging account of the nuclear era and its distinctive visual culture is exhilarating, and, of course, often frightening as we consider the repercussions of nuclear technology.
O'Brian's far-reaching reflection on the intersection of photography and the all-too-often overlooked Canadian contributions to nuclear history is as innovative as it is timely. Sophisticated and highly readable, it is sure to become a foundational text.
John O'Brian is an art historian, writer, and curator. Until 2017, he taught at the University of British Columbia. He has authored or edited twenty books, including Clement Greenberg: The Collected Essays and Criticism – one of The New York Times Notable Books of the Year – and Ruthless Hedonism. His publications on nuclear photography include Strangelove's Weegee, Camera Atomica, Through Post-Atomic Eyes, and Atomic Postcards: Radioactive Messages from the Cold War. He has organized five exhibitions on nuclear photography, in Copenhagen, London, Toronto, and Vancouver, and is a recipient of the Thakore Award in Human Rights and Peace Studies from Simon Fraser University.
Preface: Radioactive Footprints
Introduction: Still Photographs
1 Nuclear Industry
2 Chalk River
3 Cold War Defence
4 Cloud Shadows
5 Atomic Soldiers
6 Mass Protest
7 Camera Targets
Epilogue: Deadpan Pictures
Atomic Timeline
Notes, Selected Bibliography, Index
Related Titles
The Nature of Canada
Edited by Colin M. Coates and Graeme Wynn
Rare Merit
Women in Photography in Canada, 1840–1940
‹
›
Find what you're looking for...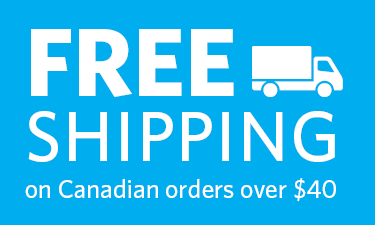 Stay Informed
Receive the latest UBC Press news, including events, catalogues, and announcements.
Publishers Represented
UBC Press is the Canadian agent for several international publishers. Visit our
Publishers Represented
page to learn more.