The Call of the World
A Political Memoir
UBC Press
, On Point Press
The Call of the World takes us on an unprecedented behind-the-scenes tour of defining moments in recent global history. Bill Graham – Canada's minister of foreign affairs and then its minister of defence in the tumultuous years following 9/11 – is an insightful and wryly humorous guide, steering readers through an astonishing array of national and international events, explaining important geopolitical relationships, and revealing the human side of global affairs through his deft portraits of world leaders.
An engaging storyteller, Graham offers personal reflections as well as a riveting account of his years in office. He recalls his fortunate childhood in Vancouver and reflects on his time working as an international lawyer in Paris, as a backbencher in Ottawa, and as a cabinet minister during the Chrétien-Martin years. While his political career took him around the world, he remained a devoted champion of his constituents in his riding of Toronto Centre.
During his time as a member of Parliament, Graham was a passionate promoter of bilingualism and an early advocate for gay and lesbian rights. He is perhaps best known, though, for his role in keeping Canada out of the 2003 invasion of Iraq, for his work in rebuilding the Canadian Armed Forces, and for stepping up as interim leader of the Liberal Party following Paul Martin's resignation.
Many of the issues tackled in The Call of the World remain as immediate as today's headlines. Graham demystifies globalization, free trade, human rights, peacekeeping, and multilateralism. All the while, he offers a bold appraisal of Canada's current role on the global stage and makes a case for why international law offers the best hope for a safer, more prosperous, and just world.
The Call of the World is essential reading for anyone interested in international affairs and contemporary Canadian politics.
It is rare when former politicians fail to use every word, sentence, and chapter of their memoirs to justify their decisions, to explain how they were either misunderstood or unheeded when things went wrong, and how their superior sense and profound understanding of what was necessary prevailed when things went right. It is precisely this rarity that makes The Call of the World: A Political Memoir so readable and unique.
[A]mong the most profound writing of any postwar Canadian politician … To read The Call Of The World is to sense a nagging conscience and sleepless nights … Graham is sincere and forthright … [He] deserves credit for plain honesty in a political memoir that breaks the mold of self-serving platitudes.
One of the more revealing memoirs by a Canadian politician to come along.
I was in the Parliamentary Press Gallery for The Globe and Mail during the whole of Graham's elected career and wrote about him from time to time. But I have to admit that I came away from his book with a greater appreciation of his gravitas and accomplishments than I reflected in my stories at the time – indeed the whole gallery underestimated him. If we had paid more attention to him and done our homework, the Canadian public would have been better informed.
With the Liberal party back in government after an eleven-year run by Stephen Harper's Conservatives, we are seeing many figures who served Liberal governments throughout the 1990s and early 2000s returning in advisory capacities. One of those is Bill Graham, who was variably Foreign Affairs Minister, Minister of Defence and interim leader of the Liberal Party. While he might be unfamiliar to a new generation of voters, his autobiography The Call of the World, gives insight into Graham the politician and the inner workings of the Liberal governments under former prime ministers Paul Martin and Jean Chretien.
Bill Graham was foreign minister in 2003 when Canada infuriated George W. Bush by refusing to join his 'coalition of the willing' and invade lraq. In The Call of the World Graham reveals the intense pressure that Bush put on Jean Chrétien, the prime minister, who turned down the president's request to come to Ottawa and make his case in person. Canadians, who often feel bullied by their powerful neighbour, are entranced.
The Call of the World includes a good deal of interesting information about the nuts and bolts of electoral politics in this country and how they are changing.
Graham's 'political memoir' The Call of the World is not only one of the best autobiographies ever produced by a Canadian politician, it is a deeply informed and insightful commentary on Canada's international relations, both in policy and practice, as well as a passionate positive appeal for active citizenship from the local to the global.
Well written, and leavened with ample doses of humor and insight, The Call of the World is above all a frank and compelling account of one policymaker's efforts to reconcile our highest legal and human rights ideals with the real world. However imperfect, it's a record worth celebrating.
Bill Graham's political memoir, The Call of the World, provides a window seat to some of the most important domestic and foreign events of the past quarter century in a candid and colourful way.
Good political memoirs are all too rare in Canada. In this witty, thoughtful, and perceptive book, Bill Graham combines insider knowledge with a cool analytical approach. An enjoyable read, The Call of the World gives much-needed insight into Canadian politics, government, and society during the last half century.
Bill Graham isn't your typical professor. He learned politics the tough way, dedicated himself to the building of a bilingual Canada, and put his ideas about global trade and international law to the fire in government. A classy guy, a hard-working MP, a first-rate minister, a remarkable Canadian.
I've known Bill Graham since our days together at law school. He went on to become a distinguished legal mind on the international stage, practising in French and in English. But I saw him at his best in public life, as an MP defending gay rights and immigrant programs, as a foreign minister standing up for peace and multilateral institutions, and as a defence minister making tough, principled decisions. His contributions to the cause of global order and to the unity of his country have been significant.
Bill Graham served as a member of Parliament, chair of the House of Commons foreign affairs committee, minister of foreign affairs, minister of national defence, leader of the Official Opposition, and interim leader of the Liberal Party of Canada. He holds a BA and LLB from the University of Toronto and a doctorate (Sciences juridiques) from the Université de Paris. Prior to his election to Parliament in 1993, Graham practised law at Fasken & Calvin and subsequently taught international trade law, public international law, and the law of the European Community at the University of Toronto, McGill University, and the Université de Montréal. In 1985, the French government appointed him a chevalier de la légion d'honneur for his promotion of the French language in Canada. In 2014, he became a member of the Order of Canada in recognition of his contributions to Canadian politics.
Part 1: Foreign Education
1 Where I Come From
2 Out and About
3 Trading Places
4 Never Twice without a Third
Part 2: Foreign Matters
5 House Duty
6 Parliamentary Diplomacy
7 Democratic Deficit
8 Human Security
9 All Geopolitics Is Local
10 Marching as to War
Part 3: Foreign Affairs
11 Friends in High Places
12 The Unwilling
13 Picking Up the Pieces
Part 4: Foreign Legions
14 Changing of the Guard
15 The 3D War
16 Home Fires
Aftermath
Related Titles
The Politics of War
Canada's Afghanistan Mission, 2001–14
Trudeau's World
Insiders Reflect on Foreign Policy, Trade, and Defence, 1968-84
By Robert Bothwell and J.L. Granatstein
Prime Ministerial Power in Canada
Its Origins under Macdonald, Laurier, and Borden
Mike's World
Lester B. Pearson and Canadian External Affairs
Edited by Asa McKercher and Galen Roger Perras
Bootstraps Need Boots
One Tory's Lonely Fight to End Poverty in Canada
By Hugh Segal
The Good Fight
Marcel Cadieux and Canadian Diplomacy
Breaking Barriers, Shaping Worlds
Canadian Women and the Search for Global Order
Edited by Jill Campbell-Miller, Greg Donaghy, and Stacey Barker
A Cooperative Disagreement
Canada-United States Relations and Revolutionary Cuba, 1959–93
‹
›
Find what you're looking for...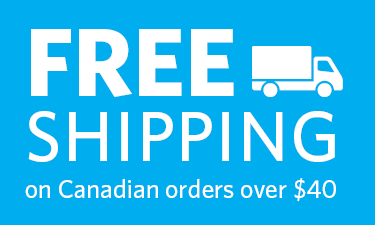 Stay Informed
Receive the latest UBC Press news, including events, catalogues, and announcements.
Publishers Represented
UBC Press is the Canadian agent for several international publishers. Visit our
Publishers Represented
page to learn more.