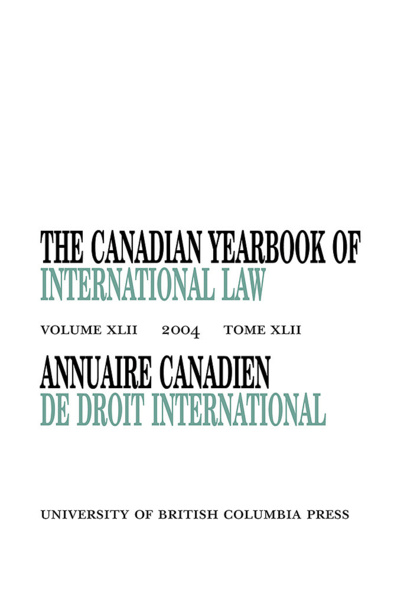 The Canadian Yearbook of International Law, Vol. 42, 2004
This is the forty-second volume of The Canadian Yearbook of International Law, the first volume of which was published in 1963. The Yearbook is issued annually under the auspices of the Canadian Branch of the International Law Association (Canadian Society of International Law) and the Canadian Council on International Law. The Editor-in-Chief is D.M. McRae, Faculty of Law, University of Ottawa, and the Associate Editor is A.L.C. de Mestral, Faculty of Law, McGill University. Its Board of Editors includes scholars from leading universities in Canada. The Yearbook contains articles of lasting significance in the field of international legal studies, a notes and comments section, a digest of international economic law, a section on current Canadian practice in international law, a digest of important Canadian cases in the fields of public international law, private international law, and conflict of laws, a list of recent Canadian treaties, and book reviews.
Articles
J.-G. Castel / "The Legality and Legitimacy of Unilateral Armed Intervention in an Age of Terror, Neo-Imperialism, and Massive Violations of Human Rights: Is International Law Evolving in the Right Direction?"
Pierre-Olivier Savoie / « La CIJ, l'avis consultatif et la fonction judiciaire: entre décision et consultation »
Hugh Adsett, Anne Daniel, Masud Husain, and Ted L. McDorman / "Compliance Committees and Recent Multilateral Environmental Agreements: The Canadian Experience with Their Negotiation and Operation"
Karen Hulme / "Of Questionable Legality: The Military Use of Cluster Bombs in Iraq in 2003"
Mark Toufayan / "A Return to Communitarianism? Reacting to 'Serious Breaches of Obligations Arising under Peremptory Norms of General International Law' under the Law of State Responsibility and United Nations Law"
Maureen Irish / "Global Public Policy and the World Trade Organization after Shrimp/Turtle and Asbestos" Notes and Comments
Colleen Swords and Alan Willis / "The Decision of the International Court of Justice in the Case Concerning Legality of Use of Force (Serbia and Montenegro v. Canada)"
L.C. Green / "The Role of Discipline in the Military"
Tribute to Ivan L. Head
Karin Mickelson / Biography
Obiora Chinedu Okafor / "Receiving the Headian Legacy: International Lawyers, South-to-North Resource Transfers, and the Challenge of International Development"
Obijiofor Aginam / "'On a Hinge of History': The Global Environmental and Health Dimensions of Mutual Vulnerability in the Twenty-First Century"
Chronique de Droit international economique en 2003 / Digest of International Economic Law in 2003
Richard Ouellet / "Commerce"
Bernard Colas / "Le Canada et la système financier international en 2003" Céline Lévesque / "Investissement" Canadian Practice in International Law / Practique canadienne en matière de droit international
Colleen Swords / "At the Department of Foreign Affairs and International Trade in 2003-4 / Au ministère des Affaires étrangères en 2003-4"
Aliaksandra Logvin / "Parliamentary Declarations in 2003-4 / Déclarations parlementaires en 2003-4"
André Bergeron / "Treaty action Taken by Canada in 2003 / Mesures par le Canada en matiere de traitès en 2003"
Cases / Judisprudence
Gibran van Ert / "Canadian Cases in Public International Law in 2003-4 / Judisprudence canadianne en matière de droit international public en 2003-4"
Joost Blom / "Canadian Cases in Private International Law in 2003-4 / Judisprudence canadienne en matière de droit international privé en 2003-4"
Book Reviews / Recensions de livres
Duncan French, M-C. Cordonier Segger and A. Khalfan, Sustainable Development Law: Principles, Practices, & Prospects (Oxford, Oxford University Press, 2004)
Ljiljana Biukovic, Delano Rubin Verwey, The European Community, The European Union and the International Law of Treaties (The Hague, T. M. C Asser Press, 2004)
Eric Myles, I.I. Lukashuk and G.G. Shinkaretskaya, Mezhdunarodnoe pravo. Elementarnyy kurs (Moscow, Yurist, 2003)
Find what you're looking for...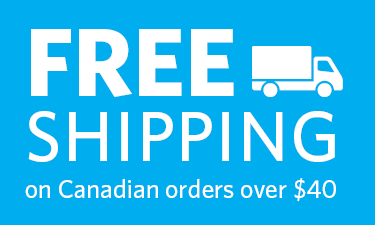 Publishers Represented
UBC Press is the Canadian agent for several international publishers. Visit our
Publishers Represented
page to learn more.