$40.95

Back Order
Ships in 4-8 weeks.
GO TO CART
The Challenge of Practical Theology
Selected Essays
Jessica Kingsley Publishers
'This engaging collection of essays showcases the broad sweep of his scholarly and personal interests and experiences, and is a key instalment in his prolific literary output which will be of interest well beyond the confines of academic theology.The challenging and sometimes controversial ideas contained in this book represent a way forward for practical theology, not because readers will necessarily agree with them, but because of their potential for stimulating lively debate. The lucidity and accessibility of Pattison's style, and the clear passion he has for his subject, mean that these ideas are destined to penetrate non-theological and non-academic circles, making this book a fitting embodiment of the public theology which its author seeks to promote.'- International Journal of Public Theology'Regardless of our beliefs, the meaning of life becomes more profound during an episode of suffering. Pattison has found a paradigm that allows practitioners to integrate personal, intellectual and theological perceptions - hence the term practical theology. He critically explores the use of terms such as mission, vision and hope that have been transferred from religious parlance into the world of health service management. Managers wanting change sell this message with evangelistic fervour to convert staff and bring them on board.'- Nursing StandardThis collection of key writings by Stephen Pattison examines the implicit and explicit beliefs and value systems that guide practice in both religious and non-religious organisations.Pattison draws on experience from his work in many different settings - including community service volunteering, working as a psychiatric hospital chaplain, NHS management and lecturing on pastoral studies - to promote a personal, practical, political and popular approach to theology, which stresses the importance of responsibility and contemporaneity. Broadly themed sections address issues of ethics and value in practice, organisation and management, Christian thought and practice, theology and the Christian tradition, and pastoral and practical theology studies. The author takes a critical stance towards traditional religious thought and practice, and argues the need for reform to make theology more generally accessible and relevant.This volume will be inspirational reading for, among others, care workers, clergy, managers, nurses, counsellors and doctors, as well as students and those involved in the academic study of theology.
'The collection is of interest to all who have interest in the role of theology in modern society and the role of practical theology in modern society and the role of practical theology in the workplace. Pattison is able to to ask questions and, rather than give answers, allows a discussion in each article that leaves the reader to consider his or her own view and reach their own decision. For all those who engage in practical theology - theology that has its outworking in practice - this is a valuable addition to the bookshelf.'- Hospital Information Bulletin
Stephen Pattison is Head of School at Cardiff University's School of Religious and Theological Studies, and has previously lectured in theology at the University of Birmingham and University of Edinburgh, among others, and in health and social welfare at the Open University. He is a prolific author of articles and books on the subject of practical theology.
Acknowledgements. Introduction. Part I: Ethics and Value in Practice. Introduction. 1. Questioning Values. 2. The Trouble with Values. 3. Are Professional Codes Ethical? 4. The Value of Ethics. Part II: On Organisation and Management. Introduction. 5. Recognizing Leaders' Hidden Beliefs. 6. Faithful Management or Managing the Faithful? 7. Some Objections to Aims and Objectives. 8. Organisational Spirituality: An Exploration. Part III: On Christian Practice and Opportunities: A Critique. Introduction. 9. Healing: A Flight from Definition. 10. Dumbing down the Spirit. 11. To the Churches with Love from the Lighthouse. 12. Frustrated with Sex: Some Observations on Christian Approaches to the Ethics of Sex and Sexuality. 13. `Suffer Little Children': The Challenge of Child Abuse and Neglect to Theology. 14. Mend the Gap: Christianity and the Emotions. Part IV: On Theology and the Christian Tradition. Introduction. 15. Can we Speak of God in the Secular Academy?, Or, Need Theology be so Useless? 16. Public Theology: A Polemical Epilogue. 17. The Shadow Side of Jesus. Part V: On Pastoral and Practical Theology. Introduction. 18. Pastoral Studies: Dust Bin or Discipline? 19. The Use of the Behavioural Sciences in Pastoral Studies. 20. Practical Theology: Art or Science? Stephen Pattison - Principal Publications 1980-2005. Subject index. Author index.
Find what you're looking for...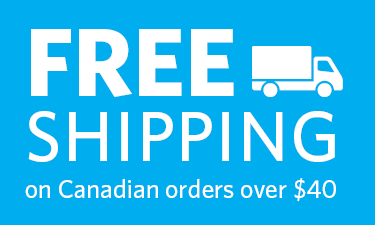 Publishers Represented
UBC Press is the Canadian agent for several international publishers. Visit our
Publishers Represented
page to learn more.