$39.95

Back Order
Ships in 4-8 weeks.
GO TO CART
The Child's World
The Comprehensive Guide to Assessing Children in Need Second Edition
Jessica Kingsley Publishers
This new and updated edition of the best-selling book on assessing children in need and their families integrates practice, policy and theory to produce a comprehensive and multidisciplinary guide to all aspects of assessment.
The Child's World not only provides an explanation of the Framework for the Assessment of Children in Need and their Families, but also offers a wealth of information on how to use it sensitively and effectively. The Child's World explores the implications of recent legislation, including the Children Act 2004, and national guidance for assessment practice. The contributors have drawn on the latest research, best practice and lessons learnt over the past decade of Framework implementation to equip practitioners, from different disciplines, to identify the developmental needs of children, assess parental capacity and evaluate the impact of family, economic and environmental factors on the carer's ability to meet the needs of the child.
This book is essential reading for all practitioners, managers, trainers and educators in children's and adult services who use the Framework, and will also be a valued source of knowledge and guidance for those assessing children's needs in legislative contexts outside of England.
The second updated edition of THE CHILD'S WORLD provides a new, updated survey on assessing children in need and blends practice, policy and theory to produce a fine guide to the developmental needs of kids. Any practitioner in children's services who use the Framework system needs this resource for assessment.

– The Midwest Book Review
A comprehensive guide to assessing children in need that no practitioner should be without. Drawing together policy, practice and theory it is comprehensive and offers a multidisciplinary guide. It not only explains the framework for assessment of children in need and their families, but shows how it can be used sensitively and effectively. This edition, like its predecessor, draws on the latest research, knowledge and skills.

– Young Minds Magazine
The Child's World has long been an indispensable guide to assessing children in need and to facilitating the kind of joint-agency work that we need to achieve to reach positive outcomes for children. This fully revised second edition goes even further in that quest, making it ideal for use across the disciplines of education, health and social care. Jan Horwath has assembled an outstanding set of key readings on the most essential topics that those working with children in need should be informed about. A superb resource for trainees as well as for professional learning strategies in the workplace, The Child's World is bound to have a positive effect in moving this important field forwards.

– Elizabeth Holmes, education trainer and consultant, and author of The Newly Qualified Teacher's Handbook
The Child's World will be of particular interest to any professional involved in the assessment of children in need, including social workers, teachers, health visitors and psychologists. The book is intended to enable practitioners to develop effective assessment practice that will result in appropriate provision of services to safeguard and promote the welfare of children in need and their families.

– One Parent Families Scotland
This is the new updated edition of its predecessor... Not only does it provide a clearly understandable, relatively jargon free context to its content it will prove a must for those professionals looking for decent explanations/models for what constitutes a good assessment under the Framework Assessment of Children In Need and their Families... This is a book that is well worth having at your side.

– PSW Professional Social Work
The first edition of The Child's World was widely read and received many well-deserved plaudits. This fully revised second edition is likely to be just as popular... the book is a rich resource for the multidisciplinary audience that it targets. Social work, health and education practitioners involved in undertaking assessments, managers supporting these staff with what is often a complex and stressful task, and students and teachers in these disciplines will all find it enormously helpful, including those in jurisdictions implementing other assessment tools besides the Assessment Framework.

– Adoption & Fostering
This book relates directly to the practice of social workers carrying out assessments using the framework. However, it is also useful for health visitors and school nurses working closely with families for whom the framework is being used to assess their situation. Students in all disciplines would find this book helpful in their studies about the application of theory to practice.

– Community Practitioner
It is heartening to read a book which explores so much research, accessibility, and with references for those with particular interests...The greatest value of a book like this lies in the ability to stimulate thinking to help staff to be thoughtful helpers.

– Young Minds Magazine
...a very useful addition to current literature on childcare assessment work and it deserves to be widely read.

– Child Abuse Review
Praise for the first edition:

'This book will no doubt be a valuable reader for social workers and trainees. Its strength is in the clear organisation and accessible presentation of both practical and theoretical perspectives.'

– International Journal of Early Years Education
Since the first edition of The Child's World was published in 2001, it has always been high on my list of essential child care texts for social work students and qualified practitioners alike. This expanded second edition, based on the most up to date research and policy developments, fuses the practical and the theoretical within the context of a robust multi-professional focus and includes several new chapters, adding breadth and depth to key areas of child welfare practice in an accessible and readable style. Whether reading it from cover to cover or using it as a reference text, this will be an invaluable resource for anyone working in the child welfare arena. Don't leave home without it.

– Dr. Brynna Kroll, Senior Consultant, ARTEC Enterprises Ltd, and former Senior Lecturer in Social Work
In virtually every serious case of child abuse or neglect there is a lack of understanding from professionals about what the child's world is like. Assessment is crucial, but so often is found lacking. Horwath's book provides a thoughtful analysis of the assessment process, addressing the challenges and offering solutions. An invaluable resource for all disciplines and probably the most comprehensive guide to assessment on the market.

– Julie Taylor, Professor of Family Health in the School of Nursing and Midwifery, University of Dundee
Jan Horwath is Professor of Child Welfare at the University of Sheffield. She worked as a practitioner, trainer and manager in both voluntary and statutory social work settings before becoming an academic in 1995. She is author of Child Neglect: Identification and Assessment; Effective Staff Training in Social Care: From Theory to Practice with Tony Morrison; Working for Children on the Child Protection Register: An Inter-Agency Practice Guide with Martin Calder; and Making Links Across Specialisms: Understanding Modern Social Work Practice with Steven Shardlow.
Foreword. 1. Assessing Children in Need: Background and Context. Jan Horwath, University of Sheffield. 2. The Assessment Framework. Wendy Rose, The Open University. 3 The Assessment Process: Practitioner Preparation and Gathering Information for a Core Assessment. Jan Horwath. 4. The Assessment Process: Making Sense of Information, Planning, Interventions and Reviewing Progress. Jan Horwath. 5. Multi-Disciplinary Contributions to Assessment of Children in Need. Peter Sidebotham, Health Sciences Research Institute and Mary Weeks, Designated Nurse for Child Protection, Warwickshire. 6. Engaging children and their parents in the assessment process. Sally Holland, Cardiff University. 7. Here to Listen! Communicating with Children and Methods for Communicating with Children and Young people as part of the Assessment Process. Norma Howes, Social Worker, Psychologist and Psychotherapist, Reading. 8. Supervising Assessments of Children and Families: the Role of the Front Line Manager. Rosemary Gordon and Enid Hendry, both of NSPCC Training. 9. The Developmental Needs of Children: Implications for Assessment. Harriet Ward, Loughborough University and Danya Glaser, Department of Psychological Medicine, Great Ormond Street Hospital. 10. Promoting Positive Outcomes for Children in Need - the Importance of Protective Capacity in the Child and their Social Network. Robbie Gilligan, Trinity College Dublin. 11. Attachment: Implications for Assessing Children's Needs and Parenting Capacity. David Howe, University Of East Anglia. 12. Making Assessment Work for Children with Complex Needs. Ruth Marchant, Triangle. 13. Young Carers: Needs, Rights and Assessments. Chris Dearden, Loughborough University. 14. Assessment before Birth. Di Hart, National Children's Bureau 15. Safeguarding and Prompting the Welfare of Children who have been Sexually Abused: the Assessment Challenges. Arnon Bentovim, University of Central London. 16. Assessment of Parenting. David P H Jones, Consultant Paediatrician, Park Hospital for Children. 17. Assessing Parental Motivation for Change. Tony Morrison, Independent Social Care Trainer and Consultant. 18. The Impact of Domestic Violence, Parental Mental Health Problems, Substance Misuse and Learning Disability on Parenting Capacity. Nicky Stanley, University of Central Lancashire, Hedy Cleaver, Royal Holloway College, University of London and Di Hart. 19. Assessing the Needs and Risk of Re-offending of Young People who Sexually Abuse. Bobbie Print, G-MAP Services Ltd, Helen Bradshaw, the National Probation Service, James Bickley, Chartered Consultant Clinical Psychologist and the University of Birmingham and Marcus Erooga, NSPCC. 20. Assessing the Needs of Black and Minority Ethnic Children and Families. Ratna Dutt, Director, Race Equlity Unit and Melanie Phillips, Independent Chair of a Local Safeguarding Children's Board, London. 21. The Impact of Economic Factors on Parents or Caregivers and Children. Gordon Jack, Durham University and Owen Gill, South West Regional Office, Barnados. 22. The Impact of Family and Community Support on Parents or Caregivers and Children. Gordon Jack and Owen Gill. Contributor Biographies. Index
Find what you're looking for...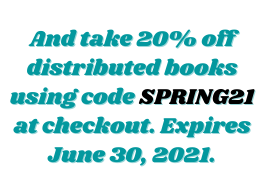 Publishers Represented
UBC Press is the Canadian agent for several international publishers. Visit our
Publishers Represented
page to learn more.