$77.00

Back Order
Ships in 2-5 weeks.
GO TO CART
The Collected Poetry of Malcolm Lowry
Although his literary reputation rests primarily on his novels,Malcolm Lowry (1909-57) considered himself to be a poet, and hecomposed an extensive poetic canon. No reliable edition of Lowry'spoetry currently exists. Increasing critical interest in all aspects ofLowry's life and work prompted the preparation of this completeedition of his poetry, in which the poems are located, identified,dated, arranged, collated, annotated, and explicated by biographical,critical, and textual introductions.
The sections of Lowry's text are chronologically arranged toreflect his artistic development and are preceded by short essaysdescribing the specific issues raised by those poems. The openingsection -- Lowry's poetic juvenilia -- reflects his fascinationwith the sea, as does the ensuing section, The Lighthouse Invitesthe Storm, his first collection of poetry, a sequence of relatedsemi-autobiographical poems which depicts the adventures of thecharacters Peter Gaunt and Vigil Forget. Lowry composed most of TheLighthouse in Mexico; following it in this edition is a smallgroup of uncollected Mexican poems. The next two sections of text --'Dollarton 1940-54: Selected Poems 1947' and 'Dollarton1940-54: Uncollected Poems' -- reflect and record the experience ofLowry's sojourn on the lower mainland and its deep effect onhim.
All the poems are fully annotated. The appendices contain sectionsof song lyrics and undated fragments, as well as a remarkably coherentgroup of love poems written between 1949 and Lowry's death in1957.
This edition provides Lowryans with ready access to the latestdeterminable authorial versions of, and the textual histories for, thecanon's 490 poems, which range in date from 1925 to 1957. By usingthis edition, readers will be able to reconstruct every version ofevery Lowry poem.
Kathleen Scherf is to be applauded for making a major contribution to Lowry's oeuvre and our knowledge. This volume is a gift of literary scholarship for which we should be grateful, a collection to be savoured and consulted again and again.
In the past two or three decades, various scholars and critics have referred to Malcolm Lowry's own high estimation of himself as a poet and his life-long commitment to writing poetry, but they have had no opportunity to actually examine the incredible scope -- the range and variety -- of Lowry's achievement as a poet. Kathleen Scherf here provides a masterly scholarly presentation of the poems -- in an edition which surveys all known drafts of Lowry's nearly 500 poems, from Lowry's work in the Leys in the mid-1920s, to his 1950s love poems in Canada and England ... Scholars around the word will welcome publication of Scherf's authoritative text of Lowry's poems.
This is a handsome volume, meticulously edited and documented, with an introduction to each section, and copious notes (which his earlier poetry certainly needs!).
Kathleen Dorothy Scherf is a professor in theDepartment of English at the University of New Brunswick.
Acknowledgments
Abbreviations
Introduction
The Text
Apprenticeship: Poetic Juvenilia, 1925-33
The Lighthouse Invites the Storm, 1934-9
I. Peter Gaunt and the Canals
II. Letter from Oaxaca to North Africa
III. The Cantinas
IV. Songs for Second Childhood
V. The Comedian
VI. The Moon in Scandinavia
VII. The Roar of the Sea and the Darkness
Uncollected Poems, 1933-9
Dollarton, 1940-54: Selected Poems, 1947
Poems of the Sea
Poems from Mexico Poems from Vancouver
Dollarton, 1940-54: Uncollected Poems
Explanatory Annotation / Prepared by Chris Ackerley
Appendices
A. Love Poems, 1949-57
B. Song Lyrics
C. Fragments
D. Correspondence Paper Chart
E. Marginalia
F. Sigbjorn's Lighthouse
G. Late Discoveries
Bibliography
Indices
Copy-Text Location File
Find what you're looking for...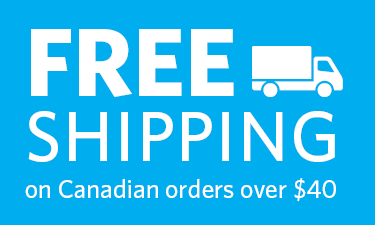 Publishers Represented
UBC Press is the Canadian agent for several international publishers. Visit our
Publishers Represented
page to learn more.