The Common-Sense Guide to Improving the Safeguarding of Children
Three Steps to Make A Real Difference
Jessica Kingsley Publishers
Aiming to provide purpose and direction in a complex field of work, this book offers direct and straightforward guidance on how to improve child protection on the frontline.
Terry McCarthy draws directly from his own extensive practice experience to outline three steps to achieve improved outcomes.
First, he explains how to establish an effective culture which develops learning on relationships and styles of authority. Second, he identifies how to support social workers to create a stable, skilled and confident workforce, equipped to deal with emotional challenges. Third, he outlines strategies to enable families to change, with useful techniques for working alongside families to make sure the needs of the child are being met. This approach aims to help children to live safely and well within their own families.
This practical guide serves as a guiding compass through the dilemmas and conflicts of child protection practice, and will be valued by frontline social work managers and practitioners alike.
The author provides a useful commentary on what professionals in children and families social work might expect to encounter in terms of contemporary practice issues. The book is grounded in practice, rather than theory, which is a huge advantage to the reader as it is authentic in terms of coming from the direct experience of a practitioner with a proven track record in the field. Readers will surely benefit from McCarthy's insights and tips when journeying into this territory.

– Nushra Mansuri, Professional Officer (BASW England)
Terry McCarthy has done his colleagues in the social work field a great service by distilling and reflecting on his many years working to protect children who are subject to abusive parenting. In the introduction he reflects on having considered calling his book the 'Journey to Oz', thinking of the qualities Dorothy and her companions needed to reach their goal - 'brain' to have the knowledge and skill to think through what needs to be done, 'heart' to ensure it is done with integrity, and 'courage' to make it happen in the face of fear , uncertainty and resistance. Terry McCarthy advocates a series of incremental 'common sense' steps to achieve improvement, rather than attempting large scale re-organisation. Although the title of this book includes the notion of 'common sense', Dorothy and her companions would recognise the qualities 'brain', 'heart' and 'courage' applied by Terry McCarthy in developing this valuable guide which could improve the lives of our most disadvantaged children.

– Arnon Bentovim, Director of Child and Family Training, Former Consultant Psychiatrist to Great Ormond Street and the Tavistock Clinic, Visiting Professor at Royal Holloway, University of London
Terry McCarthy is a qualified social worker with over 30 years' experience in children's services. He has held senior management posts and has worked as an independent consultant for social work departments. He now runs Impact for Children Ltd, which provides consultancy and training for local authorities on developing effective safeguarding practice, www.impactforchildren.com.
Introduction. Terminology. 1. Background and Current Environment. 1.1. The level of need and risk. 1.2. Lessons which have been identified. 1.3. Attempts to address these lessons. 1.4. The context of safeguarding. 1.5. The current environment. 1.6. Conclusion: Developing direct effective safeguarding. 2. Step One: Establish a Culture which Enables and Leads. 2.1. Ensuring that the best interests of children are met. 2.2. Developing learning and positive change. 2.3. Developing healthy and effective relationships. 2.4. Styles of authority. 2.5. Responsibility and accountability. 2.6. Clarity of purpose and performance management. 2.7. Summary of Step One. 3. Step Two: Develop a Stable, Skilled and Confident Workforce. 3.1. Emotional challenges, dilemmas and conflicts. 3.2. Supporting and developing practitioners. 3.3. Practitioner capabilities. 3.4. Manager capability. 3.5. Ensuring safety of practitioners. 3.6. Developing relationships with partner agencies. 3.7. Summary of Step Two. 4. Step Three: Enable Families to Change. 4.1. Continuous evaluation of risks and solutions. 4.2. Effective approaches with families. 4.3. Working with children. 4.4. Summary of Step Three. Appendix A: Checklist for social workers appraisal based on the PCF capabilities. Appendix B. Additional skill areas for managers. Appendix C. managing incidents of unacceptable behaviour. Appendix D. Contents of letters to families to clarify the nature and expectations of involvement. References.
Find what you're looking for...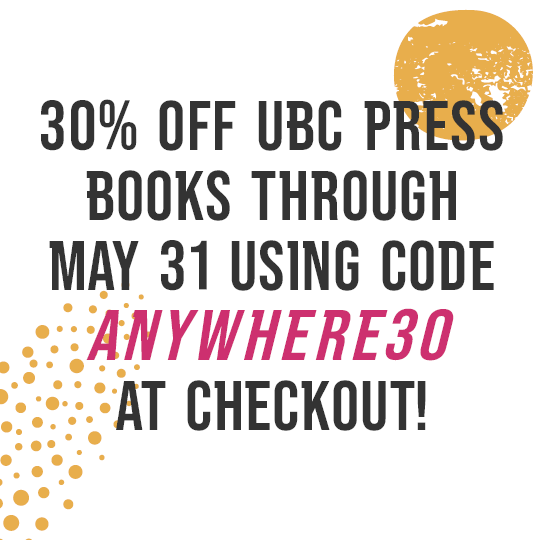 Stay Informed
Receive the latest UBC Press news, including events, catalogues, and announcements.
Publishers Represented
UBC Press is the Canadian agent for several international publishers. Visit our
Publishers Represented
page to learn more.