The Comparative Turn in Canadian Political Science
Over the past decade, the study of Canadian politics has changed profoundly. The introspective, insular, and largely atheoretical style that informed Canadian political science for most of the postwar period has given way to a deeper engagement with, and integration into, the global field of comparative politics.
This volume is the first sustained attempt to describe, analyze, and assess the "comparative turn" in Canadian political science. Canada's engagement with comparative politics is examined with a focus on three central questions: In what ways, and how successfully, have Canadian scholars contributed to the study of comparative politics? How does study of the Canadian case advance the comparative discipline? Finally, can Canadian practice and policy be reproduced in other countries?
Linda A. White, Richard Simeon, Robert Vipond, and Jennifer Wallner are members of the Department of Political Science at the University of Toronto.
Contributors: Keith G. Banting, Alan C. Cairns, James Farney, Rodney Haddow, Ran Hirschl, Thomas O. Hueglin, Will Kymlicka, Renan Levine, Éric Montpetit, Martin Papillon, Andrew M. Robinson, Grace Skogstad, A. Brian Tanguay.
Preface and Acknowledgments
Part 1: Establishing Benchmarks
1 Introduction: The Comparative Turn in Canadian Political Science / Robert Vipond
2 A Quantitative Analysis of the Comparative Turn in Canadian Political Science / Éric Montpetit
Part 2: Multiculturalism, Diversity, and Rights: Canada's Comparative Advantage
3 Is Canadian Multiculturalism Parochial? Canadian Contributions to Theorizing Justice and Ethnocultural Diversity / Andrew M. Robinson
4 Canada as Counternarrative: Multiculturalism, Recognition, and Redistribution / Keith G. Banting
5 Canada's Contribution to the Comparative Study of Rights and Judicial Review / Ran Hirschl
6 Marketing Canadian Pluralism in the International Arena / Will Kymlicka
Part 3: Federalism and Multilevel Governance: Canada's Comparative Resurgence
7 Is the Secret to Have a Good Dentist? Canadian Contributions to the Study of Federalism in Divided Societies / Martin Papillon
8 Working around the American Model: Canadian Federalism and the European Union / Thomas O. Hueglin
9 Empirical Evidence and Pragmatic Explanations: Canada's Contributions to Comparative Federalism / Jennifer Wallner
Part 4: Political Parties and Public Policy: Canada's Comparative Potential
10 What's So Bad about Cultivating Our Own Theoretical Gardens? The Study of Political Parties in Canada / A. Brian Tanguay
11 Canadian Voting Behaviour in Comparative Perspective / James Farney and Renan Levine
12 Policy Networks and Policy Communities: Conceptualizing State-Societal Relationships in the Policy Process / Grace Skogstad
13 How Can Comparative Political Economy Explain Variable Change? Lessons for, and from, Canada / Rodney Haddow
Conclusion: Are We on the Right Track? / Alan C. Cairns
Notes
References
Contributors
Index
Find what you're looking for...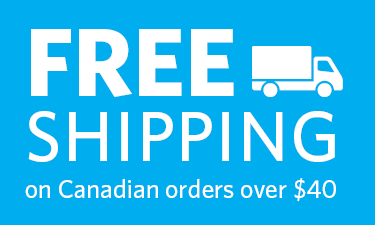 Stay Informed
Receive the latest UBC Press news, including events, catalogues, and announcements.
Publishers Represented
UBC Press is the Canadian agent for several international publishers. Visit our
Publishers Represented
page to learn more.