The Complete Guide to Creating a Special Needs Life Plan
A Comprehensive Approach Integrating Life, Resource, Financial, and Legal Planning to Ensure a Brighter Future for a Person with a Disability
Jessica Kingsley Publishers
The purpose of special needs planning is to create the best possible life for an adult with a disability. This book provides comprehensive guidance on creating a life plan to transition a special needs child to independence or to ensure they are well cared for in the future.
Beginning with a vision of a meaningful life for the child, Hal Wright explains how to form a practical plan to reach these goals, how to mentor personal empowerment and task skills, and how to create circles of support to sustain a life plan. He next looks at employment and residential options, and government programs available in the United States. Finally he talks the reader through important financial and legal considerations, including how to fund and manage a special needs trust.
This book will be essential reading for all parents or guardians of a child with a cognitive, mental or physical impairment. It will also be of interest to attorneys, financial planners, insurance agents, trust officers and other professionals looking to better serve the special needs community.
This book is at the top of my list for families and professionals that are touched by someone with special needs. As an attorney with over 30 years' experience, my practice focuses on elder law and special needs planning. Hal provides advice that is practical, comprehensive, and easy to understand. I give The Complete Guide to Creating a Special Needs Life Plan my highest recommendation and applaud Hal for his insight and mastery of a multifaceted subject. – Bradley J. Frigon, JD, LLM, CELA (Certified Elder Law Attorney), CAP (Council of Advance Practitioners)
This book accomplishes what it sets out to do in the title; that is, it offers a complete overview of how to create a life plan for a child with special needs. This comprehensive book offers a plan for the maze of life that families of children with disabilities travel through. Specific and well-written information on challenging issues such as finances (including advice on Special Needs Trusts and Supplemental Security Income), insurance, guardianship, and estate planning provides excellent guidance for these families. – Fran Hickey, MD, Director of the Sie Center for Down Syndrome, Children's Hospital Colorado
The transition into adult life for an individual with a disability and his or her family is often incredibly stressful and overwhelming. Hal's book provides real answers to real questions for real people. It is comprehensive in its approach. I anticipate that it will not only help families create a plan that works for their unique set of dreams and needs, but will also provide families with a sense of hope in a beautiful future. – Julie Dani, MS Education, Special Education Consultant
Finally someone has created a much-needed resource to help families, caregivers, and anyone else navigate the maze of special needs planning. This book is an invaluable resource in showing how to create a person-centered life plan that focuses on an individual's abilities, not his or her disability. Hal Wright has done the nearly impossible and created a comprehensive guidebook that crosses several disciplines to build a roadmap for special needs life planning. I particularly like the practical checklists that follow every section making the process of life planning achievable for everyone regardless of resources or family situation. – from the foreword by James Faber, President of The National Down Syndrome Congress
Hal Wright successfully tackles a daunting subject - helping parents of children with disabilities prepare for their futures. It's obvious that Hal is passionate about serving and enriching the lives of those within the special needs community. Illustrative and practical, this guide is imperative reading for families and professionals who are driven to make a difference. Well done, Hal! – Peter J Wall, Vice President and Trust Officer, Colorado State Bank and Trust
Parents of children with special needs and their advisors will return again and again to The Complete Guide to Creating a Special Needs Life Plan when sorting through the maze of thorny issues they face. Hal Wright weaves together diverse and inherently complex areas of planning with the expertise of an experienced practitioner and the compassion of a loving dad. – Hartley Goldstone, JD, co-author of TrustWorthy: New Angles on Trusts from Beneficiaries and Trustees
Hal's book is the most comprehensive, easy-to-read book on living with and helping those with disabilities that I have ever read or imagined. It's a book you can read from cover to cover (and should) as well as a resource you can go back to as needed. It answers every question I can think of and so much more. It's a resource for those just starting their journey and those already well on their way. Highly recommended! – Ally Bailey, parent of a daughter with an intellectual disability
Any parent of a child with physical or mental impairments needs this specific resource on how to create a unique person-centered life plan, keeping in mind the unique requirements of the individual. – Midwest Book Review
Author Wright, a former certified financial planner (CFP) has filled a very definite need in this comprehensive, thought-provoking guide to 'life planning' for the adult child with special needs....There is a plethora of information for parents of a preschool and/or school-aged special needs child, but there is a definite dearth of information about planning for the adult child, making this book both needed and valuable. Verdict: An essential for parents of special needs children, educators, medical and legal professionals, insurance agents, financial planners, and others interested in the special needs community. – Library Journal, starred review
Hal Wright has been married for forty years and has three adult children, one born with Down syndrome. He had a successful 27 year career in corporate finance, but in 2004 read an article in the Wall Street Journal about the scarcity of financial planners with expertise in special needs planning. He resigned his corporate position and established a financial planning practice focused on special needs planning. He graduated from the College of Financial Planning and earned the respected professional designation of Certified Financial Planner (CFP®). Now retired from professional practice, he is a frequent speaker on the topic and has presented to the Colorado Bar Association and the Women's Estate Planning Council for CLE credit. He lives in Denver, Colorado.
Acknowledgements. Preface. Introduction: What is "Special Needs" Planning? Part 1: Life Planning: Your Child's Place in the Community. 1. Start with a Life Plan Chapter. 2. Create the Circles of Support. 3. Life Skills are the Foundation for Independence. 4. Write a Letter of Intent. A Checklist of Life Planning Actions. The Case Studies: Life Plans. Part 2: Resource Planning: Making It Possible. 5. Identify the Services to Meet Special Needs. 6: A Job One Can Be Proud Of. 7. A Home of One's Own. 8. Understand the Basics of Social Security and Medicare. 9. Understand the Basics of Supplemental Security Income and Medicaid. 10. Understand State-Provided Services for Adults with Disabilities. A Checklist of Resource Planning Actions. Case Studies: Resource Plans. Part 3: Financial Planning: Paying for the Resources. 11. Develop a Special Needs Financial Plan. 12. Estimate Lifetime Financial Support. 13. Plan for Funding and Managing a Special Needs Trust. 14. Maintain an Insurance Safety Net. 15. Efficiently Manage Income, Trust and Estate Taxes. 16. Update Your Financial Records to Implement Your Estate Plan. A Checklist of Financial Planning Actions. Case Studies: Financial Plans. Part 4: Legal Planning: Protecting Your Vision and Your Child. 17. Establish a Comprehensive Estate Plan. 18. Prepare the Appropriate Legal Documents. 19. Establish a Special Needs Trust. 20. Obtain Guardianship or Implement Alternative Protections. A Checklist of Estate Planning Actions. Case Studies: Legal Plans. Part 5: Special Circumstances. 21. Divorce and the Special Needs Child. 22. Denial of Eligibility for Government Benefits. 23. Marriage: Considerations for People with Disabilities. 24. Twelve Things to Remember. List of Acronyms. Definitions of Important Terms. References and Further Reading. Index.
Find what you're looking for...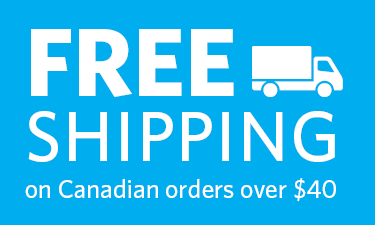 Stay Informed
Receive the latest UBC Press news, including events, catalogues, and announcements.
Publishers Represented
UBC Press is the Canadian agent for several international publishers. Visit our
Publishers Represented
page to learn more.