The Constant Liberal
Pierre Trudeau, Organized Labour, and the Canadian Social Democratic Left
Pierre Elliott Trudeau – radical progressive or unavowed socialist? Christo Aivalis argues that although Trudeau found key influences and friendships on the left, he was in fact a consistently classic liberal, driven by individualist, capitalist principles.
Trudeau's legacy is still divisive. Most scholars portray Trudeau's ties to unions and the Cooperative Commonwealth Federation as either evidence of communist affinities or as being at the root of his reputation as the champion of a progressive, modern Canada. The Constant Liberal traces the charismatic politician's relationship with left and labour movements throughout his career. Trudeau worked with leftists in the 1950s to oppose right-wing Quebec premier Maurice Duplessis but against them as prime minister when workers and progressives were seen as obstacles to higher corporate profit margins.
While numerous biographies have noted the impact of Trudeau's engagement with the left on his intellectual and political development, this comprehensive analysis is the first to showcase the interplay between liberalism and democratic socialism that defined his world view – and shaped his effective use of power. The Constant Liberal suggests that Trudeau's leftist activity was not so much a call for social democracy as a warning to fellow liberals that lack of reform could undermine liberal-capitalist social relations.
Historians, political scientists, and political historians are the primary audience for this book, but it will also find readers among scholars of political economy, economics, industrial relations, and Canadian studies. It will appeal broadly to those interested in the life and thinking of Pierre Elliott Trudeau, the Canadian social democratic left, and liberalism/neo-liberalism.
The Constant Liberal is a worthy and useful contribution to the considerable body of literature surrounding the life and career of Pierre Elliott Trudeau. It offers a partial corrective to popular perceptions of Trudeau, illustrating the more conservative aspects of his beliefs and thinking in the process. Above all, in drawing from an often neglected body of source material, The Constant Liberal serves as an exposition of a once powerful and influential current of Canadian political thought, now largely tamed or dormant.
This book is an excellent contribution to the scholarly literature of Canadian political biography, partly because it invites readers to think seriously about its conclusions, regardless of whether or not they agree with them.
[Aivalis's] careful re-telling of the historical record provides a useful and interesting narrative which will be of interest to many readers today, and provides considerable fodder for thought as we engage in current political debates.
Well-written, intelligently argued, and admirably researched, The Constant Liberal is an important contribution to the international debate about the fate of Western social democracy, the end of the Keynesian consensus, and the meaning of liberalism today.
The author's highly readable narrative – spanning five decades – focuses on a series of key policy areas and ultimately delivers a thought-provoking social democratic analysis of the politics of Pierre Trudeau. In fact, the book reveals as much about the ideology and politics of the social democratic left as it does about Trudeau.
Historians interested in understanding Trudeau or Canada since 1945 will find considerable material to reflect on the major challenges affecting the country during this period.
This new book by Christo Aivalis…focuses on Trudeau's political philosophy and how he expressed it in legislation. From that perspective he seems much less a philosopher-king and far more an astute politician who was further to the right than he seemed. Moreover, Aivalis shows how Trudeau paved the way for modern neoliberalism — which he did not much like at all.
Those who regard Pierre Trudeau as a wild-eyed socialist will be surprised that in the eyes of the left he was an orthodox liberal with conservative instincts. His mod style suggested progressive change, but this study chronicles how Trudeau the Elder repeatedly refused to challenge the status quo to deliver social justice for ordinary Canadians. Was the 'Just Society' just for show? Read this book if you want to know.
Pierre Trudeau served as the prime minister of Canada for more than fifteen years, yet there remains considerable ambiguity about where he personally situated himself on the political spectrum. Was he an ardent liberal or a social democrat? The Constant Liberal persuasively answers this question and offers keen insights into how the ideological boundary between liberalism and socialism has shaped recent Canadian political history.
Christo Aivalis is a Social Sciences and Humanities Research Council postdoctoral fellow in the Department of History at the University of Toronto. His work has appeared in the Canadian Historical Review, Labour/Le Travail, Our Times, Canadian Dimension, and Active History. He is currently working on a biography of Canadian labour leader A.R. Mosher.
Introduction
1 Trudeau, Socialism, and the CCF, 1945–58
2 Trudeau, Organized Labour, and Liberal Democratic Society, 1945–58
3 The Rassemblement, the UFD, and the New Party, 1956–61
4 Trudeau, the Liberals, and the NDP, 1960–68
5 The Limits of Trudeau's Tax Reform and Poverty Reduction
6 FIRA, the NEP, and Economic Democracy
7 Inflation and Wage and Price Controls
8 The New Society, Tripartism, and the Charter of Rights and Freedoms
Conclusion: Trudeau's Legacy and Life after Politics
Related Titles
Labour at the Lakehead
Ethnicity, Socialism, and Politics, 1900-35
Rebel Youth
1960s Labour Unrest, Young Workers, and New Leftists in English Canada
By Ian Milligan
From Left to Right
Maternalism and Women's Political Activism in Postwar Canada
Trudeau's World
Insiders Reflect on Foreign Policy, Trade, and Defence, 1968-84
By Robert Bothwell and J.L. Granatstein
The Good Fight
Marcel Cadieux and Canadian Diplomacy
In the Spirit of '68
Youth Culture, the New Left, and the Reimagining of Acadia
A Liberal-Labour Lady
The Times and Life of Mary Ellen Spear Smith
‹
›
Find what you're looking for...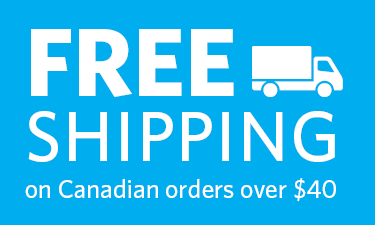 Stay Informed
Receive the latest UBC Press news, including events, catalogues, and announcements.
Publishers Represented
UBC Press is the Canadian agent for several international publishers. Visit our
Publishers Represented
page to learn more.