The Creative Arts in Dementia Care
Practical Person-Centred Approaches and Ideas
Jessica Kingsley Publishers
The physical care of people with dementia is of vital importance, but so too is their emotional, social, mental and spiritual wellbeing. The creative arts are gaining increasing recognition not only as a tool for delivering effective person-centred dementia care, but also for attending to soul as well as body. aEncouraging those who care for people with dementia to develop their own creative skills, this book provides a creative map of care with easy-to-follow examples and detailed case studies. After explaining why adopting a creative approach is central to effective dementia care, the authors go on to discuss meditation, singing, movement and storytelling, describing the therapeutic benefits of each and giving practical examples of how they can be used with individuals or groups. They also look at the importance of creative supervision in promoting creativity and creating a safe space for honest interpersonal connection: an essential foundation for effective teamwork. aThis book will be an invaluable resource for anyone involved in the care of a person with dementia, including professional staff in residential and nursing homes, hospitals and day centres, families and other non-professional carers.
'The Creative Arts in Dementia Care demonstrates again and again through the use of case studies and personal experiences of the authors that by incorporating creative arts and the meditative body into one's approach with individuals with dementia, both the individual and the caregiver, are powerfully linked together through the shared sensory experiences. This book offers a unique approach which demonstrates the use of an artistic person-centred approach for working with individuals with dementia to ensure that they are not left in isolation but are allowed to communicate in an unique alternate method. Jill Hayes and Sarah Povey also touch on an often forgotten aspect of the importance of self-care for all care providers.'-The Canadian Art Therapy Association'This easy-to-read book will provide a valuable resource for anyone involved in the care of someone with dementia, be it in residential care, hospital, day centre or at home, illustrating an effective way of caring and enriching the life of a whole human being.'- Human Givens Journal'An inspiring and fresh new look at the power of creativity and how the creative arts are of distinct value within dementia care. This book is a philosophy and practical guide which is accessible to both the student therapist and the experienced practitioner alike. Jill Hayes reminds us that "openness to others" is vital in caring for the whole human being - not just the physical body. This book makes a compelling and heartfelt case for the contribution of creative or expressive arts to the wellbeing of individuals with dementia and those around them.'- Ross Prior, Principal Editor, Journal of Applied Arts and Health'This is a "work of the heart". It is a deep, profound and clear demonstration of why "Feelings Matter Most" in dementia care. Using dance, song and storytelling, the authors show you how to connect with the real essence of people. Taking hold of your hand this book will free your own creativity giving you lots of practical ideas. I strongly recommend this, it is inspiring.'- David Sheard, Director, Dementia Care Matters, and Visiting Senior Fellow, Division of Health and Social Care, University of Surrey'A great contribution to the growing literature, which emphasizes that the creative arts are essential in maintaining and improving the quality of life, in particular, of people with dementia... Very enjoyable and informative reading.'- Dalia Gottlieb-Tanaka, PhD, Chair, The Society for the Arts in Dementia Care'This is an inspiring book that delivers what it says and very much more. The "very much more" is the capacity of the authors, through their work with people with dementia, to touch those parts of the person buried and lost deeply within. This is also true for the reader. The book prompts questions about our emotional awareness, it gently yet profoundly challenges the ways in which we currently interact and connect with those we care for and support and helps us practically to find ways to be responsive to the emotional life of another. Highly recommended for staff and managers working in residential and day care settings, for students in social care and social work working with older people and also for family members of those with dementia.'- Barbara Hall, Independent Consultant.'This book is a must for anyone involved with dementia care be they artists, health professionals or carers. It gives valuable insight into the ways in which the arts can engage people afflicted with this frightening disease and bring them, momentarily at least, back in touch with themselves and their loved ones.'- Anna Barzotti, Arts and Health Coordinator, West Sussex Arts and Health Network
Jill Hayes was awarded her PhD in Dance Movement Psychotherapy by the University of Hertfordshire in 2004. Prior to this, she did her postgraduate professional training as a dance movement psychotherapist at the Laban Centre in London, and studied the Tamalpa Life/Art Process with the Halprins at the Tamalpa Institute, California, where she graduated in movement-based expressive arts therapy. Jill now works as an expressive arts and dance movement psychotherapist in private practice and as a senior lecturer in counselling and dance at the University of Chichester, UK. Sarah Povey has been singing all her life, with church, school, college and community choirs. Fascinated by the healing aspects of the voice, she was attracted to a course developed by Paul Newham and trained as a voice movement therapy practitioner with him, qualifying in 1999. Since then Sarah has been further enhancing her skills and expertise working with older people, both with and without dementia, and with people with learning difficulties. She currently works in care homes across West Sussex and Hampshire.
Acknowledgements. Foreword by Shaun McNiff. Introduction. 1. Creativity: An Essential Energy. 2. Meditation and the Body: Depth Connection. 3. Singing: The Song of Our Hearts. 4. Moving: The Dances of Our Spirit. 5. Story: The Inner Text of Our Lives. 6. Group Case Studies: People with Dementia and Their Families. 7. Group Case Studies: People with Dementia and Their Staff. 8. Conclusion. The Author. The Contributors. Literature References. Music References. Television and Film References. Subject Index. Author Index.
Find what you're looking for...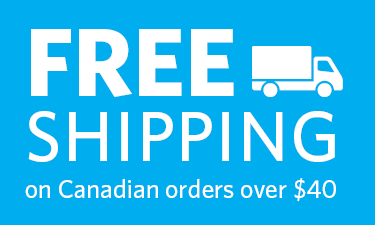 Publishers Represented
UBC Press is the Canadian agent for several international publishers. Visit our
Publishers Represented
page to learn more.