$35.95

Back Order
Ships in 4-8 weeks.
GO TO CART
The Essential Groupworker
Teaching and Learning Creative Groupwork
Jessica Kingsley Publishers
Focusing on how groupwork can be learnt and taught, the authors of this accessible and lively book consider what is essential in effective work with groups. They develop a practice model which is applicable to a wide range of approaches and actively promotes anti-oppressive groupwork. It has been extensively trialled and refined in a mainstream social services agency.Using `activities' to promote the reader's understanding and involvement, The Essential Groupworker describes how to plan, set up and maintain a working group. The authors look at the ways in which power and power relations, and individual and group identities influence the success or failure of a group. They show how to evaluate outcomes and apply knowledge gained through experience, and consider ways of approaching group endings.Written for students, practitioners and educators, The Essential Groupworker will stimulate effective and creative groupwork practice in a wide variety of settings.
'The authors recognise the creative potential of groupwork, and this book is a welcome reminder that creativity still has a place in daily social-work practice.'- Times Higher Education Supplement'The usefulness of the book as a text lies in the way that knowledge about professional skill is embedded in the processes of the learners and the processes by which the group members are able to create meaningful groupsThe style of the theory building about groupwork presented by Doel and Sawdon can be described as thorough, experienced and professionalI found the book, The Essential Groupworker: Teaching and Learning Creative Groupwork, compelling to read and full of intriguing ways to discuss and present familiar and important truths about social work practice with group, both to experienced practitioners and inexperienced learners.'- Social Work With Groups'It soon became clear that this book is just as rewarding dipped into as read avidly cover to cover. Drawing on extensive research, meticulously acknowledged in an impressive bibliography, and from the outcomes, including 'signposted portfolios' of a large-scale groupwork project, the authors set out to answer all the questions you might ever wish to ask about groupwork. They do this with engaging enthusiasm, offering many fresh perspectives and some very welcome affirmation along the wayBest of all there is an effective groupwork log to use in groupwork and a bibliography that is priceless in terms of what it represents in terms of the experience of other people gathered in one accessible resource. With all this and its premonition of government imposition of groupwork for (some) parents this book, it could be argued, is essential for today's groupworker.' Rostrum'The book's design is immensely attractive. It falls into two accessible chunks: groupwork within a wider context, with issues such as power and oppression (a particularly useful and often under-considered area) and a larger section on the practice of groupwork, which takes the reader through the standard process of setting up and working with a group.' British Journal of Social Work'This is an important new book that offers some useful insights into the use of groupwork in a wide variety of settingsDescribed as a "celebration of groupwork", it seeks to challenge the idea that it is an outmoded method of social work intervention, with no value in the modern world- and it is very successful in doing so. It provides a clear and helpful analysis for both practitioners of groupwork and people seeking to teach groupwork as a practice tool. It is clearly written and well informed by an appropiate blend of theory, research and practice experienceIt also features the rather interesting- and helpful device- of including a number of pages that can be photocopied for training purposes without breaching copyrighta very worth-while addition to the literature. I am sure it will be of great value to trainers, mainly as a text that can be used to facilitate groupwork training. However, it also has much to offer as a general aid to understanding the intricacies of group interaction in a training context, and should therefore be a valuable and important resource for trainers.'Community Care
Mark Doel is Research Professor of Social Work in the Centre for Health and Social Care Research at Sheffield Hallam University. He was a social worker for almost twenty years, is an experienced trainer and has published widely in the fields of practice teaching, groupwork and task-centred practice, with five of his books in foreign translations. He is the academic lead on a project to develop social work education in the republic of Georgia. Catherine Sawdon is a training officer at Wakefield Social Services Department. In addition to groupwork, her interests include practice teaching and learning, counselling, anti-oppressive practice and neurolinguistic programming.
Part One: Groupwork in Context 1. Why groupwork? 2. Education and training for groupwork. 3. Power and oppression in groupwork. Part Two: Groupwork in Action. 4. The planning phase. 5. Offering groupwork. 6. The first session and the group agreement. 7. Action techniques in groups. 8. Interactional techniques in groups. 9. Individual behaviours in the group. 10. The individual and the group. 11. Co-working and leadership in groups. 12. Recording and evaluating groupwork. 12. Endings in groupwork. References. Index
Find what you're looking for...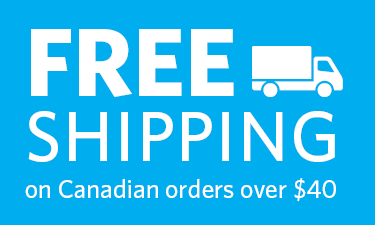 Publishers Represented
UBC Press is the Canadian agent for several international publishers. Visit our
Publishers Represented
page to learn more.