The Essential Manual for Asperger Syndrome (ASD) in the Classroom
What Every Teacher Needs to Know
Jessica Kingsley Publishers
Perfect for time-poor teachers, Kathy Hoopmann's essential handbook is an easy-to-navigate resource that promotes a positive learning environment in which students with Asperger syndrome (ASD) can thrive.
Kathy's unique ability to explain the ASD mind-set shines through as her concise descriptions reveal how to recognise and develop the child's strengths to the fullest potential whilst guiding and mentoring through areas of difficulties.
Full of effective and innovative strategies, the book covers areas such as meltdowns, forming friendships, literal thinking and speaking, and the overwhelming influence of sensory sensitivities. Activities to help explain the child's behaviour to other students are also included which fosters understanding and acceptance. A 'Home Link' section adds vital information about how to work with parents and other caregivers to create safe, loving and fun environments for the child at home and at school.
With illustrations throughout, this book will be of immeasurable value to anyone who is working in a classroom setting with children with ASD.
Kathy Hoopman's latest book should be compulsory reading for anyone involved in the education of children with AS. Seldom do you find such depth of information in so accessible a form. Busy teachers will find the "Issue Sorter" a life saver. No need to plough through the text, just identify the problem and turn straight to the strategies. This book has an added dimension in that it gives the pupil with AS a voice and provides engaging activities that can be used class-wide. Inspired and absolutely essential reading. – K.I. Al-Ghani, experienced specialist advisory teacher, autism trainer and author of The Red Beast
Kathy Hoopmann is best known for All Cats have Asperger Syndrome, Inside Asperger's Looking Out and The Asperger Adventure series and the simplicity, charm and insight of these books has made them must-haves for explaining the diagnoses of Asperger's worldwide. Her work has won and been shortlisted for many literary awards including the Children's Book Council of Australia Award, the Childhood Wellness Moonbeam Award (US), and the Nautilus Award (US). She also has over 20 years classroom experience and has an intimate understanding of needs of teachers and ASD students alike.
Issue Sorter. 1. Preparing for your student with Asperger Syndrome. I. How to use this book. II. What is Asperger's Syndrome and Autism Spectrum Disorder (ASD)?. III. Who is your student with Asperger's Syndrome?. IV. Are you the right teacher?. V. Think Positive. VI. Preparing yourself and the classroom. VII. Before the start of the school year. VIII. Hints for parents to prepare the child for the new school year. IX. Parents have needs too. X. Manners. XI. Hygiene. XII. Educating the rest of the class. 2. Executive Functioning – Organising your student to be organised. 3. Adapting to Change. 4. Understanding the Perspectives of Others – Theory of Mind. 5. Body Language Blindness. 6. Literal Thinkers and Speakers. 7. Forming Friendships and Following Social Rules. 8. Apparent Lack of Emotions. 9. Meltdowns. 10. Special Interests. 11. Bullying. 12. Field Trips, Excursions and Camps. 13. Homework. 14. Classroom Discipline – To punish or not to punish. 15. Sensory Issues – An overview. I. Hearing. II. Sight. III. Smell. IV. Taste. V. Touch. VI. Balance – Vestibular system. VI. Body Awareness – Proprioception. VII. Pain. VIII. Synaesthesia. Appendix A.
Find what you're looking for...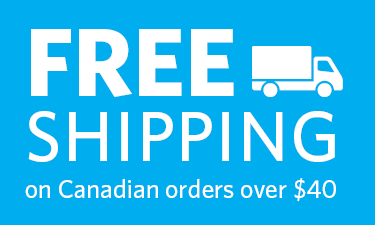 Publishers Represented
UBC Press is the Canadian agent for several international publishers. Visit our
Publishers Represented
page to learn more.