$53.95

Back Order
Ships in 4-8 weeks.
GO TO CART
The Ethic of Traditional Communities and the Spirit of Healing Justice
Studies from Hollow Water, the Iona Community, and Plum Village
Jessica Kingsley Publishers
What is healing justice? Who practices it? What does it look like? In this groundbreaking international comparative study on healing justice, Jarem Sawatsky examines traditional communities including Hollow Water - an Aboriginal and Metis community in Canada renowned for their holistic healing work in the face of 80 per cent sexual abuse rates; the Iona Community - a dispersed Christian ecumenical community in Scotland known for their work towards peace, healing and social justice, rebuilding of community and the renewal of worship; and Plum Village - a Vietnamese initiated Buddhist community in southern France, and home to Nobel Peace Prize nominated author, Thich Nhat Hanh. These case studies record a search for the kind of social, structural, and spiritual relationships necessary to sustain a healing view of justice. Through comparing cases, Sawatsky identifies the common patterns, themes, and imagination which these communities share. These commonalities among those that practice healing justice are then examined for their implications for wider society, particularly for restorative justice and criminal justice.This innovative book is accessible to those new to the topic, while at the same time being beneficial to experienced researchers, and will appeal internationally to practitioners, students, and anyone interested in restorative justice, law, peace building, and religious studies.
'Well worth the read...none of this is airy-fairy, but rooted wisdom. The kind we need.'- The Church Times'I want to congratulate Jarem for the way he has written this book. He has freed himself (and his readers!) from the professional jargon that so often characterizes research of this kind... This is not the work of a cheerleader for 'justice-as-healing' but the informed reflections of a deeply curious human being who wonders if there might be better ways for all of us to behave towards each other. At the same time, he is not in the least hesitant to express misgivings or pose unanswered questions as he goes. Like all tales of penetrating explorations, this book leaves the reader more deeply intrigued and curious at the end than they were at the beginning.'- Extract from the Foreword by Rupert Ross, Assistant Crown Attorney for the District of Kenora since 1985, and author of Dancing with a Ghost: Exploring Indian Reality, and Returning to the Teachings: Exploring Aboriginal Justice.
Jarem Sawatsky is Assistant Professor of Peace and Conflict Transformation Studies at Canadian Mennonite University in Winnipeg, Manitoba where he teaches and practices the art of peacebuilding. Jarem is a practitioner, a scholar, and activist of restorative and peaceful ways of engaging harms and cultivating healing justice. He has written numerous articles on peace, conflict, and restorative justice.
Acknowledgements. Foreword. Introduction: What if Justice is about Becoming Whole While Learning to Sing. Part I Overview. Chapter 1. Exploring Healing Justice. Chapter 2. Searching Restorative Justice. Chapter 3. Learning How to Enter into Healing Justice: Research Methodology. Part II Case Studies: Seeing Healing Justice. Chapter 4. Hollow Water Community. Chapter 5. The Iona Community. Chapter 6. Plum Village. Part III Looking Through the Case Studies. Chapter 7. Shared Characteristics of Healing Justice. Chapter 8. Taking Healing Justice Seriously. References. Index.
Find what you're looking for...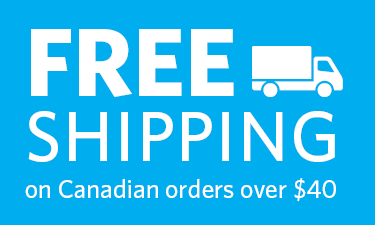 Publishers Represented
UBC Press is the Canadian agent for several international publishers. Visit our
Publishers Represented
page to learn more.