The Expressive Body in Life, Art, and Therapy
Working with Movement, Metaphor and Meaning
Jessica Kingsley Publishers
Drawing on her extensive experience in expressive arts therapy, Daria Halprin presents a unique approach to healing through movement and art. She describes the body as the container of one's entire life experience and movement as a language that expresses and reveals our deepest struggles and creative potentials. Interweaving artistic and psychological processes, she offers a philosophy and methodology that invites the reader to consider the transformational capacity of the arts. In this essential resource for anyone interested in the integration of psychotherapy and the arts, Halprin also presents case studies and a selection of exercises that she has evolved over her career and practised at the Tamalpa Institute for over twenty-five years.
'In this book is an introductory guide for newcomers to the field of expressive therapy. It includes many concrete examples of Halprin's method in visual illustrations and through a variety of therapeutic excercises. One of the highlights of expressive therapy is its embrace of multiplicity fuelling an initiation into de-territorialised spaces of mind and body, where anything can happen.'- The Canadian Art Therapy Association Journal'This book marks, I believe, the period of the coming of age of expressive arts therapy in relation to our global society. It makes a significant contribution to practitioners, students and teachers in this field, and it also makes a broader contribution to what is referred to as "living artfully in a fragmented world." Anyone walking the path of growth and transformation will benefit from this embodied, arts based approach. For me, and I hope for all of us, the arrival of this book is cause for celebration!' - Jack S. Weller'It is clear from Halprin's writings that her work is not only about self-preservation, but also about preservation of this beautiful planet we depend upon to nurture our souls daily. Given the disembodied age we are entering with advanced technologies, she believes it is expressive artist's ethical obligation to reintroduce the arts back into daily living. Reading her book will indeed inspire those inclined, to hear the message and respond to the call.'- Beth Lucchi, American Dance Therapy Association
Daria Halprin trained since early childhood as a dancer and performance artist and toured internationally in the Dancers' Workshop Company. She has appeared in several films, most noteably in Antonioni's Zabriskie Point. She studied with Fritz Perls, the originator of Gestalt therapy, which led to her interest in psychology. In 1978 she co-founded the Tamalpa Institute, the first training center for movement-based expressive arts therapy, where she developed and codified her approach. She holds a Masters degree in psychology, is a Gestalt therapist and a registered expressive arts therapist. She conducts trainings at the Tamalpa Institute, teaches internationally and has a private practice in Marin County, California.
Foreword (Jack Weller). Preface. Acknowledgments. Part One: Introduction. 1. Movement as Metaphor. 2. How I got Here. Part Two: Roots and Cross-Pollination. 3. Historical Context. 4. Psychology. 5. Somatic Psychology. 6. Dance. 7. Modernism, Postmodernism, and the Avant Garde. Part Three: The Practice. 8. Creativity, Art, and Therapy. 9. Maps and Methods of the Practice. 10. Body Part Metaphors. 11. Living Artfully with the Wounded Self. 12. Case Studies. Part Four: Conclusion. 13. Art as a Healing Force in the World. References. Index.
Find what you're looking for...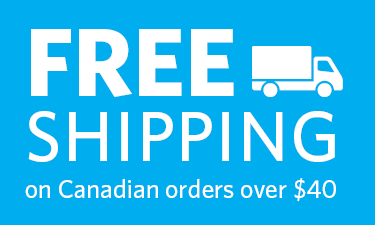 Publishers Represented
UBC Press is the Canadian agent for several international publishers. Visit our
Publishers Represented
page to learn more.