The Genesis of Artistic Creativity
Asperger's Syndrome and the Arts
Jessica Kingsley Publishers
The nature of artistic creativity and its relationship with 'difference' has intrigued people for centuries. The Genesis of Artistic Creativity is a revealing exploration of the lives of 21 famous writers, philosophers, musicians and painters including George Orwell, Wolfgang Amadeus Mozart, Andy Warhol and many others, in light of the recognized criteria for diagnosis of high-functioning autism and Asperger's Syndrome (AS).Having diagnosed hundreds of individuals with AS during his professional career, Professor Fitzgerald examines here the social behaviour, language, humour, and obsessive interests and routines that accompanied creative genius in the past four centuries. From Herman Melville's eccentric breakfast habits and Simone Weil's intense dislike of being touched by other people to Ludwig van Beethoven's inappropriate marriage proposals and Vincent van Gogh's inability to form satisfying relationships with others, the author offers compelling insights into the association between creativity and autism spectrum disorders.This celebration of artistic genius and AS will prove a fascinating read not only for professionals in the field of autism and AS, but for anyone interested in the sources of creativity and the arts.
'The book will leave readers much better informed both about Asperger Syndrome and artistic creativity, but the recurrent sense of tragedy in these lives raises an even deeper question as to why suffering and struggle - either with self or others - seems to characterises the reach of greatness. It is almost as if genius is not something that naturally arises out of normal humanity but despite it.'- Journal of Psychiatric Practice'Fitzgerald is mounting a novel argument that artistic creativity is in many instances throughout history profoundly linked with these psychiatric syndromes. The book is assembled in short chapters containing biographical sketches of outstanding writers, philosophers, musicians, and painters including George Orwell, Wolfgang Amadeus Mozart and Andy Warhol, among many others. The question is raised whether the multiplicity of odd personality traits and behaviours are indicators of Asperger Syndrome.'- Journal of Psychiatric PracticeStimulating, provocative and entertaining.'- American Medical Association'What features of Asperger's syndrome might foster artistic success? This is the question addressed by Michael Fitzgerald, who has already made significant contributions to the debate on autism and creativity. This new book from him is to be welcomed. Fitzgerald writes clearly for the layperson. His writing takes a psych-historical approach by documenting the life history and family background of persons with artistic genius and AS. The text will provide the reader with a greater understanding of AS and creative genius. This is an affordable and highly recommended read.'- The British Psychological Society
Michael Fitzgerald is Henry Marsh Professor of Child and Adolescent Psychiatry at Trinity College, Dublin. A Clinical and Research Consultant to the Irish Society for Autism and an Honorary Member of the Northern Ireland Institute of Human Relations, he has a doctorate in the area of autism and has been a researcher in this area since 1973. He trained at St. Patrick's Hospital Dublin, Chicago Medical School, and The Maudsley Hospital and the National Hospital for Nervous Diseases in London. He has clinically diagnosed over 900 individuals with autism and Asperger's Syndrome and has served on the Government Task Force on Autism and the Family. He has contributed to National and International Journals on autism and is the author of over 120 publications. This is his thirteenth book.
Acknowledgements. Introduction. Part I. Asperger's Syndrome and Writers.1. Jonathan Swift (1667-1745). 2. Hans Christian Andersen (1805-75). 3. Herman Melville (1819-91). 4. Lewis Carroll (1832-98). 5. William Butler Yeats (1865-1939). 6. Arthur Conan Doyle (1859-1930). 7. George Orwell (1903-50). 8. Bruce Chatwin (1940-89). Part II. Asperger's Syndrome and Philosophers. 9 . Spinoza (1632-77). 10. Immanuel Kant (1724-1804). 11. Simone Weil (1909-43). 12. A.J. Ayer (1910-89). Part III. Asperger's Syndrome and Musicians.13. Wolfgang Amadeus Mozart (1756-91). 14. Ludwig van Beethoven (1770-1827). 15. Erik Satie (1866-1925). 16. Bela Bartok (1881-1945). 17. Glenn Gould (1932-82). Part IV. Asperger's Syndrome and Painters. 18. Vincent van Gogh (1853-90). 19. Jack B. Yeats (1871-1957). 20. L.S. Lowry (1887-1976). 21. Andy Warhol (1928-87). Conclusion. References. Index.
Find what you're looking for...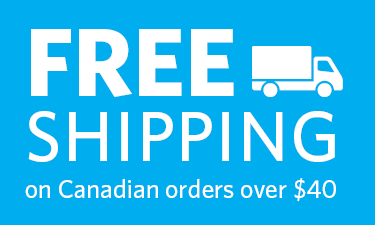 Stay Informed
Receive the latest UBC Press news, including events, catalogues, and announcements.
Publishers Represented
UBC Press is the Canadian agent for several international publishers. Visit our
Publishers Represented
page to learn more.