14 b&w illustrations, 15 maps, 5 tables
CA$81.00

Back Order
Ships in 4-6 weeks.
GO TO CART
The Global Spanish Empire
Five Hundred Years of Place Making and Pluralism
The University of Arizona Press
The Spanish Empire was a complex web of places and peoples. Through an expansive range of essays that look at Africa, the Americas, Asia, the Caribbean, and the Pacific, this volume brings a broad range of regions into conversation. The contributors focus on nuanced, comparative exploration of the processes and practices of creating, maintaining, and transforming cultural place making within pluralistic Spanish colonial communities.

The Global Spanish Empire argues that patterned variability is necessary in reconstructing Indigenous cultural persistence in colonial settings. The volume's eleven case studies include regions often neglected in the archaeology of Spanish colonialism. The time span under investigation is extensive as well, transcending the entirety of the Spanish Empire, from early impacts in West Africa to Texas during the 1800s. The contributors examine the making of a social place within a social or physical landscape. They discuss the appearance of hybrid material culture, the incorporation of foreign goods into local material traditions, the continuation of local traditions, and archaeological evidence of opportunistic social climbing. In some cases, these changes in material culture are ways to maintain aspects of traditional culture rather than signifiers of new cultural practices.

The Global Spanish Empire tackles broad questions about Indigenous cultural persistence, pluralism, and place making using a global comparative perspective grounded in the shared experience of Spanish colonialism.

Contributors
Stephen Acabado
Grace Barretto-Tesoro
James M. Bayman
Christine D. Beaule
Christopher R. DeCorse
Boyd M. Dixon
John G. Douglass
William R. Fowler
Martin Gibbs
Corinne L. Hofman
Hannah G. Hoover
Stacie M. King
Kevin Lane
Laura Matthew
Sandra Montón-Subías
Natalia Moragas Segura
Michelle M. Pigott
Christopher B. Rodning
David Roe
Roberto Valcárcel Rojas
Steve A. Tomka
Jorge Ulloa Hung
Juliet Wiersema
This volume is unique in taking on a challenge rarely seen—detailed studies of Spanish colonialism on a truly global scale, including the Americas, the Philippines, the South Pacific Islands, and West Africa.'—Jeffrey Hantman, co-editor of Across the Continent: Jefferson, Lewis and Clark, and the Making of America

'The volume maps the haphazard development of the colonial Spanish Empire, focusing on how indigenous and enslaved populations carved and crafted their own spaces through persistence and imaginative place-making strategies.'—Mariah F. Wade, author of Missions, Missionaries, and Native Americans: Long-Term Processes and Daily Practices

'The resulting collection, organized largely chronologically, offers a rich and wide-ranging survey of local experiences with Spanish colonialism, with special focus on diverse Indigenous people's dynamic strategies of response, resistance, and adaptation. Contributors steer away from homogenizing, static, or essentialist conceptions of identity and social practice, instead stressing the heterogeneity, complexity, and continuous evolution of communities and their intersections with one another.'–Christine Delucia, H-Net:Humanities Social Sciences Online (H-LatAm)

'The Global Spanish Empire is an ambitious project and one with a very broad geographical scope. Many academic collaborations on the Spanish Empire confine themselves to Latin America and the North American borderlands. Refreshingly, the Beaule and Douglass volume is equally attentive to the Spanish Pacific.'—Sean F. McEnroe, Bulletin of Spanish Studies
Christine D. Beaule is an associate professor of Latin American and Iberian studies at the University of Hawaiʻi at Mānoa, where she serves as director of the General Education Office. She researches Spanish colonialism in Latin America and Southeast Asia. She is the editor of Frontiers of Colonialism.

John G. Douglass is a vice president at Statistical Research Inc. and an adjunct professor in the School of Anthropology at the University of Arizona. He studies colonialism in California, the American Southwest, and Mesoamerica. He most recently co-edited Forging Communities in Colonial Alta California.
 
List of Illustrations
Acknowledgments
Introduction: Place Making and Pluralism in the Global Spanish Empire
Christine D. Beaule and John G. Douglass
1. Contact, Colonialism, and the Fragments of Empire: Portugal, Spain, and the Iberian Moment in West Africa
Christopher R. DeCorse
2. Colonization, Transformations, and Indigenous Cultural Persistence in the Caribbean
Corinne L. Hofman, Roberto Valcárcel Rojas, and Jorge Ulloa Hung
3. Native American Responses to Spanish Contact and Colonialism in the American South
Christopher B. Rodning, Michelle M. Pigott, and Hannah G. Hoover
4. Pluralism and Persistence in the Colonial Sierra Sur of Oaxaca, Mexico
Stacie M. King
5. A Tense Convivencia: Place Making, Pluralism, and Violence in Early Spanish Central America
Laura Matthew and William R. Fowler
6. When the Saints Go Marching In: Religious Place Making during the Early Spanish Colonial Period in the Central Andes, 1532–1615
Kevin Lane
7. The People of Solomon: Performance in Cross-Cultural Contacts between Spanish and Melanesians in the Southwest Pacific, 1568 and 1595
Martin Gibbs and David Roe
8. Places, Landscapes, and Identity: Place Making in the Colonial Period Philippines
Stephen Acabado and Grace Barretto-Tesoro
9. Colonial Surveillance, Lånchos, and the Perpetuation of Intangible Cultural Heritage in Guam, Mariana Islands
James M. Bayman, Boyd M. Dixon, Sandra Montón-Subías, and Natalia Moragas Segura
10. Contested Geographies: Place-Making Strategies among the Indigenous Groups of South Texas and Northeastern Mexico
Steve A. Tomka
11. Importing Ethnicity, Creating Culture: Currents of Opportunity and Ethnogenesis along the Dagua River in Nueva Granada, ca. 1764
Juliet Wiersema
Contributors
Index
Related Titles
Decolonizing Indigenous Histories
Exploring Prehistoric/Colonial Transitions in Archaeology
Edited by Maxine Oland, Siobhan M. Hart, and Liam Frink
The Archaeology of Native-Lived Colonialism
Challenging History in the Great Lakes
By Neal Ferris
Native and Spanish New Worlds
Sixteenth-Century Entradas in the American Southwest and Southeast
Edited by Clay Mathers, Jeffrey M. Mitchem, and Charles M. Haecker
The Great Ages of Discovery
How Western Civilization Learned About a Wider World
Birds of the Sun
Macaws and People in the U.S. Southwest and Mexican Northwest
Edited by Christopher W Schwartz, Stephen Plog, and Patricia A. Gilman
Flower Worlds
Religion, Aesthetics, and Ideology in Mesoamerica and the American Southwest
Edited by Michael Mathiowetz and Andrew Turner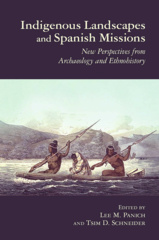 Indigenous Landscapes and Spanish Missions
New Perspectives from Archaeology and Ethnohistory
Edited by Lee Panich and Tsim D. Schneider
Indigenous Archaeology in the Philippines
Decolonizing Ifugao History
By Stephen Acabado and Marlon Martin
‹
›
Find what you're looking for...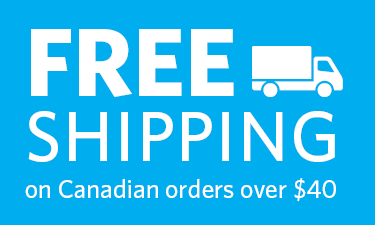 Stay Informed
Receive the latest UBC Press news, including events, catalogues, and announcements.
Publishers Represented
UBC Press is the Canadian agent for several international publishers. Visit our
Publishers Represented
page to learn more.