The House of the Cylinder Jars
Room 28 in Pueblo Bonito, Chaco Canyon
University of New Mexico Press
The House of the Cylinder Jars details the archaeological excavations led by Patricia L. Crown at Pueblo Bonito's famed Room 28 in Chaco Canyon in 2013. Originally excavated in 1896 by the Hyde Exploring Expedition, Room 28 gained notoriety for its incredible assemblage of 174 whole ceramic vessels. Crown and her team reopened Room 28 after she and Jeffrey Hurst discovered residues of chocolate in cylinder jar fragments from Pueblo Bonito in 2009. Their research revealed the first evidence of chocolate north of the US-Mexico border and possibly linked Chacoan rituals surrounding cacao use to Mesoamerica.

The House of the Cylinder Jars documents the re-excavation of Room 28, and places it within the context of other rooms at Pueblo Bonito, and describes the ritual termination by fire of the materials stored in the room. The contributors also offer a modern interpretation of the construction and depositional histories of surrounding spaces at Pueblo Bonito in Chaco Canyon.
Patricia L. Crown and her colleagues have done remarkable research on the cylinder jars, on the room in which they were found, and on the sequence and meaning of the cylinder jar cache, purposefully left to remain after Chaco was no more.'--Stephen H. Lekson, author of A History of the Ancient Southwest
By documenting the depositional history and contents of the House of the Cylinder Jars, the authors have provided us a wealth of new insights that help place this room within Pueblo Bonito's larger context. The book demonstrates how small, careful excavations can produce an abundance of new information.'--Barbara J. Mills, coeditor of The Oxford Handbook of Southwest Archaeology
Patricia L. Crown is the Leslie Spier Distinguished Professor of Anthropology at the University of New Mexico. She is also the editor of The Pueblo Bonito Mounds of Chaco Canyon: Material Culture and Fauna (UNM Press).
List of Illustrations
List of Tables
Acknowledgments

Chapter One. Room 28 in Pueblo Bonito: Background, Research Questions, and Methods
Patricia L. Crown
Chapter Two. The Architecture and Sequence of Use of Room 28
Patricia L. Crown
Chapter Three. Ceramics from Room 28
Patricia L. Crown
Chapter Four. Chipped and Ground Stone from Room 28
Jacqueline M. Kocer
Chapter Five. Ornaments, Mineral Specimens, and Shell Specimens from Room 28
Hannah V. Mattson and Jacqueline M. Kocer
Chapter Six. Textiles from Room 28 at Pueblo Bonito
Laurie D. Webster
Chapter Seven. Fauna from Room 28
Caitlin S. Ainsworth, Stephanie E. Franklin, and Emily Lena Jones
Chapter Eight. Eggshells and Gastroliths from Room 28: Turkey Husbandry at Pueblo Bonito
Cyler Conrad
Chapter Nine. Archaeobotanical Evidence from Room 28, Pueblo Bonito
Karen R. Adams
Chapter Ten. Pollen Results from Room 28, Pueblo Bonito
Susan J. Smith
Chapter Eleven. Historical Artifacts from Room 28
Katherine L. Brewer
Chapter Twelve. Conclusions: Understanding Room 28 in Pueblo Bonito
Patricia L. Crown

Appendix A. Room 28 Whole Vessels
Patricia L. Crown
Appendix B. Archaeobotanical Remains
Karen R. Adams
Appendix C. Human Remains
Caitlin S. Ainsworth and Emily Lena Jones
References Cited
Contributors
Index
Find what you're looking for...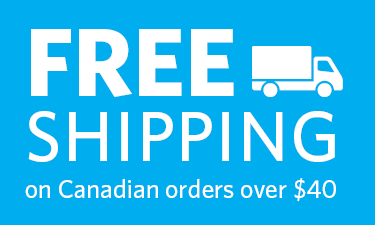 Stay Informed
Receive the latest UBC Press news, including events, catalogues, and announcements.
Publishers Represented
UBC Press is the Canadian agent for several international publishers. Visit our
Publishers Represented
page to learn more.