$85.95

Back Order
Ships in 4-8 weeks.
GO TO CART
The Individualized Music Therapy Assessment Profile
IMTAP
Jessica Kingsley Publishers
The Individualized Music Therapy Assessment Profile (IMTAP) is an in-depth assessment protocol developed by a team of six experienced music therapists. Designed for use in pediatric and adolescent settings, it provides a clear profile of each client over time. The accompanying CD-ROM allows the therapist to store client details, and to create charts showing progress and areas to work on.The book includes sample assessment sessions and examples of activities and interventions. The IMTAP may be used on a variety of levels:* as a treatment plan for music therapy work* as a tool to develop goals and objectives* as a means to address and assess targeted skill sets* as an indicator of overall functioning to provide a baseline for treatment* as a research method* as a communication tool for parents and healthcare professionals.The IMTAP is simple to use and yields detailed information on client abilities and functioning from intake through treatment planning. It identifies effective strategies for each client, making it an essential tool for students and professionals in the field of music therapy.
'Assessment scales that are comprehensive and systematically developed and tested are needed in music therapy to ensure clinicians are providing the most appropriate therapy programs and that client progress is accurately evaluated. The Individualized Music Therapy Assessment Profile (IMTAP) contributes to addressing this need. The scoring system is sophisticated and does produce a comprehensive profile of the client's abilities and impairments. A particular feature that was impressive in this assessment tool is the capacity to review skills that cross-domains.The comprehensive assessment of musicality is especially impressive, with specific musical activities provided.'- Nordic Journal of Music Therapy'For students of music therapy, the 'Individualized Music Therapy Assessment Profile' is a unique resource and an excellent guide on the jouney towards becoming a reflective practitioner.'- JIDCAT'I find the Individualized Music Therapy Assessment Profile: IMTAP to be a significant contribution to the existing literature on music therapy assessment with children. The forms are clearly drawn and user-friendly, and, with appropriate musical tasks developed by the clinician, can provide a wealth of information in determining the need for music therapy services.'- Elizabeth York, PhD, MT-BC, Director, Music Therapy Program, Petrie School of Music, Converse College'The importance of valid and reliable assessment tools in the profession of music therapy is critical to practice. The introduction of the IMTAP by this team represents considerable effort that clearly contributes in the area of assessment and documentation among children with special needs. The novel aspects of this instrument are that it uses music activity as the medium for evaluation and it offers a reliable format for an important array of domains suitable for review across disciplines. I look forward to the use of this instrument in practice and as part of future psychometric and outcomes research in music therapy and special education.'- Barbara A. Else, Research and Policy Consultant'The Individualized Music Therapy Assessment Profile is an important addition to the music therapy literature. Assessment is a crucial component of music therapy practice, yet few standardized assessment tests have been published. The IMTAP is a thorough and well-substantiated assessment tool. This book should be in every music therapist's library.'- Barbara J. Crowe, MMT-MT-BC, Arizona State University Director of Music Therapy
Holly Tuesday Baxter is a board certified music therapist specializing in the needs of at-risk, behaviorally and emotionally disturbed adolescents. Julie Allis Berghofer is trained in the Nordoff Robbins method of music therapy and currently serves as the senior clinician and Assistant Director for the California State University Northridge Music Therapy Wellness Clinic. Lesa MacEwan is a board certified music therapist and holds a California teaching credential and Masters of Arts in the area of Moderate/Severe Disabilities in Special Education. Judy Nelson is a board certified music therapist and licensed speech-language pathologist, and has served children and adults with special needs for over a decade. Kasi Peters is a board certified music therapist specializing in the Floortime approach and field work supervisor at the California State University Northridge Music Therapy Wellness Clinic. Penny Roberts earned her Master's degree in Music Therapy at Florida State University. Her work focuses on the needs of pediatric and geriatric populations, including work in the hospice setting. All the authors live and work in Los Angeles, California.
Foreword by Ronald M. Borczon. 1. Overview of The IMTAP. 2. Rationale for the Use of Music Therapy as an Assessment Protocol. 3. History and Development of The IMTAP. 4. Administration Instructions. 5. The IMTAP Quantification Module. 6. Skill Definitions. i. Gross Motor. ii. Fine Motor. iii. Oral Motor. iv. Sensory. v. Receptive Communication/Auditory Perception. vi. Expressive Communication. vii. Cognitive. viii. Emotional. ix. Social. x. Musicality. 7. Case Studies. 8. The IMTAP Software and CD-ROM. Appendix A: IMTAP Forms. Appendix B: Music Reading Samples. Index.
Find what you're looking for...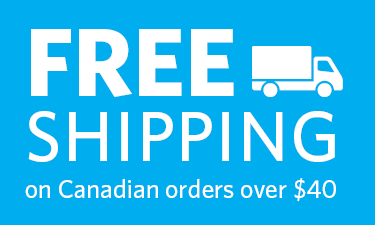 Publishers Represented
UBC Press is the Canadian agent for several international publishers. Visit our
Publishers Represented
page to learn more.